Ok, have got it installed, seems similar to Vista (but then it is just meant to be an updated version of Vista! Anyway, is seems quicker and the performance is generally better under 7 than Vista. I have downloaded a LR 2 trial and installed it, seems to be MUCH quicker under Windows 7, just basic things like switching from develop to library, and going from grid view, to the full image view are also quicker! So this has told me that W7 improves greatly on CPU performance on the same Processor compared to Vista!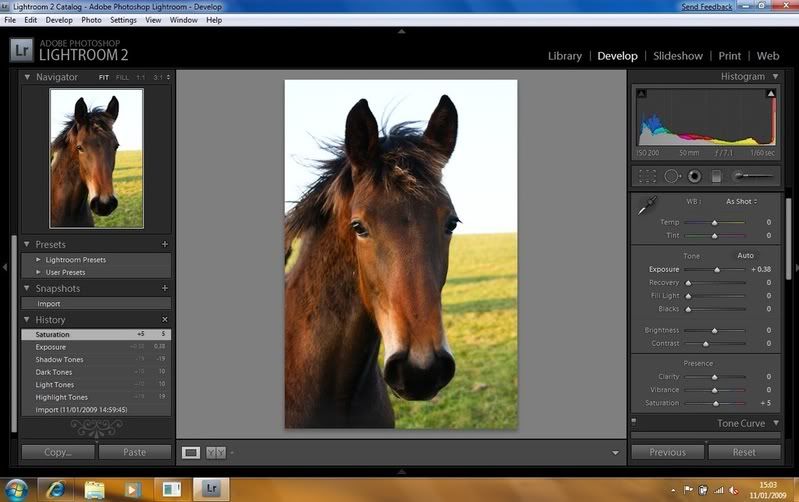 Loading from previews seems to be the same to me, but that really uses the RAM not CPU, and i only have 1GB of ram, which i hopefully will upgrade to 2GB soon!
Ok in general performance terms, just browsing the internet, etc seems to be generally more responsive and quicker!
Popo, i am going to have to disagree with you there, as i really like the new UI! Although one thing i have noticed which i really like is the fact it shows you the progress of your dowload on the icon, and sort of a large green bar goes across the IE icon, to tell you the progress of your download! Also i have found Aero peek VERY useful in the short couple of hours i have been using W7, i must have used it 15 times or so!
I will update you guys on how i get on, soon!
Thanks