Roy!!!
A .45??
This is Canada,
I'd be safer with ten bears than carrying a handgun around...lol
I've had a lot of interaction with bears along the way, sat and watched them for hours n hours and them not even have a clue I am there.
Sometimes multiple bears.
Most times they know exactly where I am and never a problem.
I have a pretty good read on their body language but I am VERY aware I would NEVER outrun one.
I ALWAYS leave the bear an escape route which IMO would be it's first move overall.
I never approach a bear that doesn't know I am there, I talk to them the whole approach/session.
I never approach a bear without backup or alone and NEVER moms with cubs.
My girlfriend is always with me close to my Jeep and we always have a "plan", never a spot the Jeep cannot reach.
These are all springtime bears, only thing on their mind is food, they frequent same fields for weeks nightly,
approaches are gradual to allow them to get used to my presence, any that show signs of discomfort or get "hinky" are off the list.
If ever in a slowly approaching bear situation, dropping a jacket or leaving the tripod behind will get their attn for a short period.
That 500mm is pretty hefty and the tripod mount makes a great handle, if I go, it's my fault but, I'll go swinging.
Never panic or show fear....
Heres a couple from trailcams at sites where we have watched bears...
Homebrew cam made with a Sony Cybershot and a Vivitar slave flash placed above bears activated by flash from camera.
Pic #1 also captured a bat in flight
Pic #2 a Southern Flying Squirrel in flight
Pic #3...problem body language from a 400+lb'r...lol
Pic #2 & 3 are cropped a some.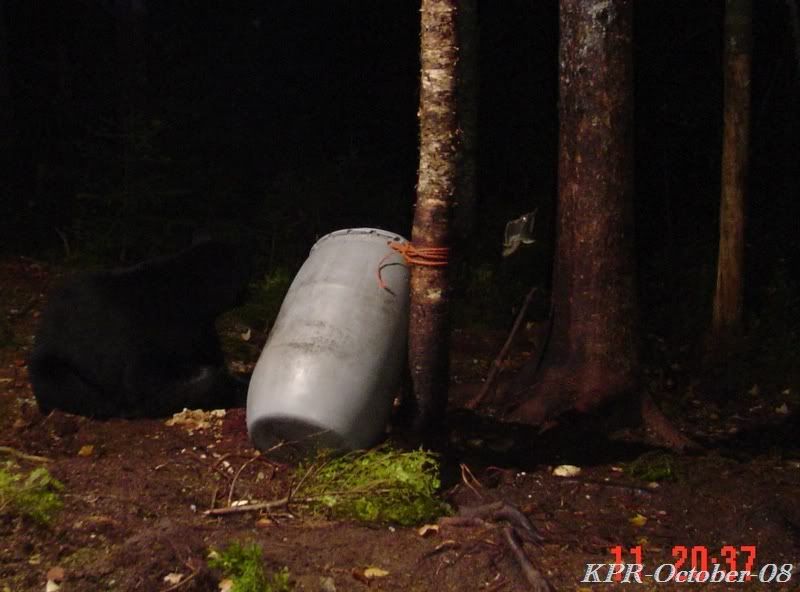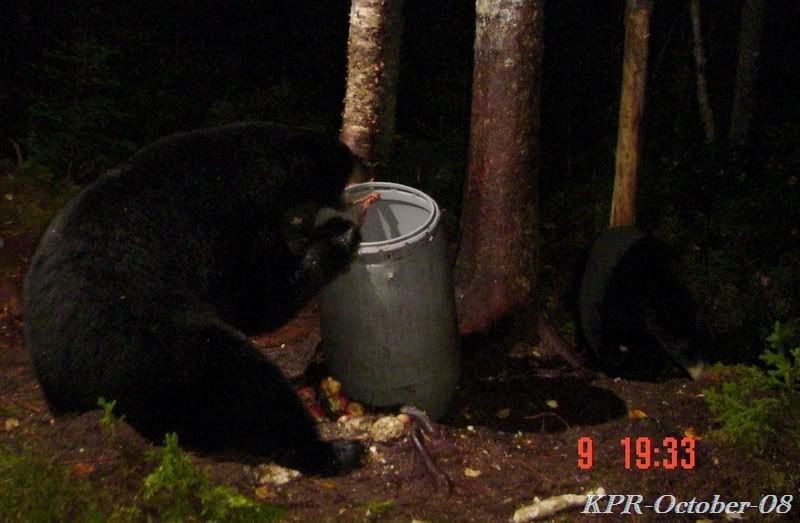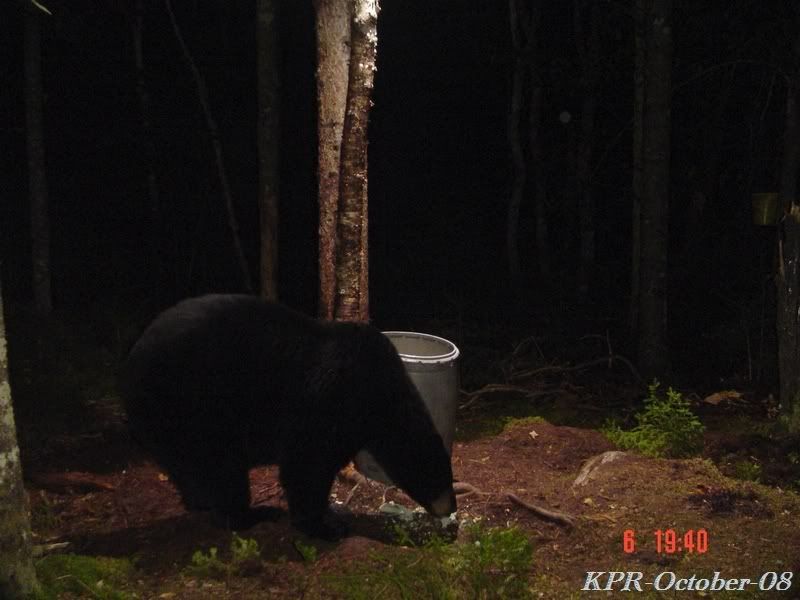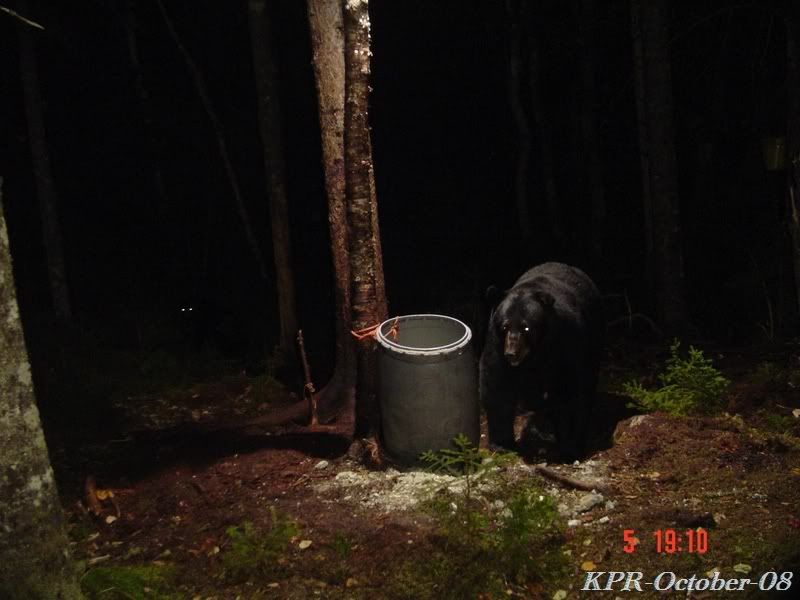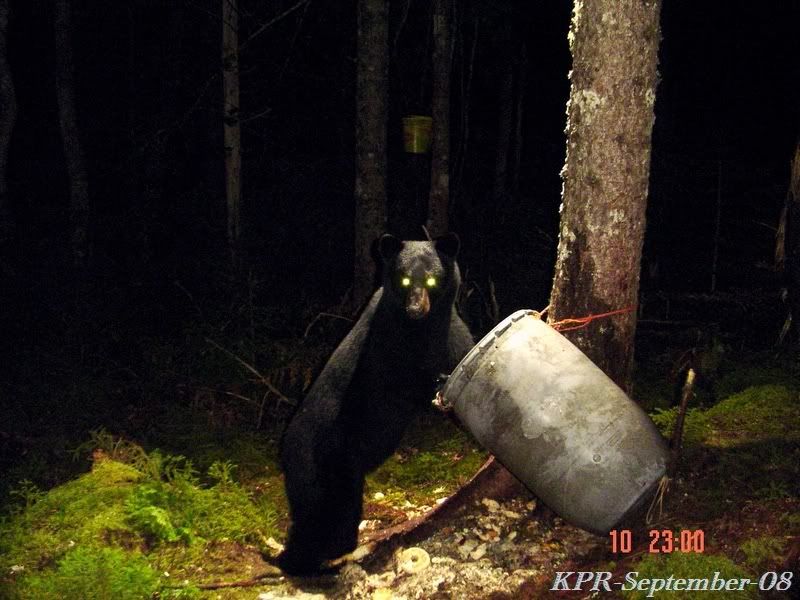 We are toying with the idea of getting our Guiding Licenses and taking people on photo shoots
at sites like these this year geared specifically for photography.
Getting bears to come to a spot in the woods with enough good light for pics is gonna be tough but not impossible.
_________________
Pentax K-5
Pentax 18-55mm,Pentax 50-200mm,Sigma 17-70mm,Sigma 70-300mm, Sigma 50-500mm