As you can guess from the subject, this is a plastic hard cover to protect the LCD screen. I think it is a fairly new product as it certainly didn't exist when I originally bought the A350.
Just got mine today, which is great timing as my
digicover
was starting to peel in one corner.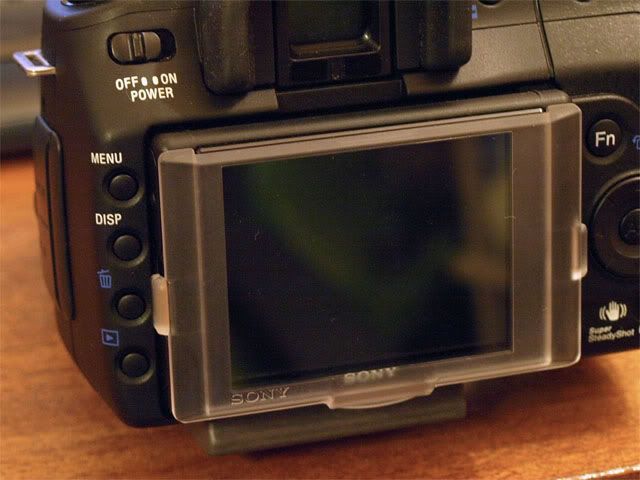 It is held on by 3 tabs left right and bottom. It is easy to clip on and seems very stable so I don't have any concerns of it falling off. In fact the only time I tried to remove it, I found it hard without using a lot of force which I felt might cause the tabs to break.
The left side tab gets a bit close to the trash button which I just realised I never used. You can just pull the screen out a bit if you do find the cover getting in the way.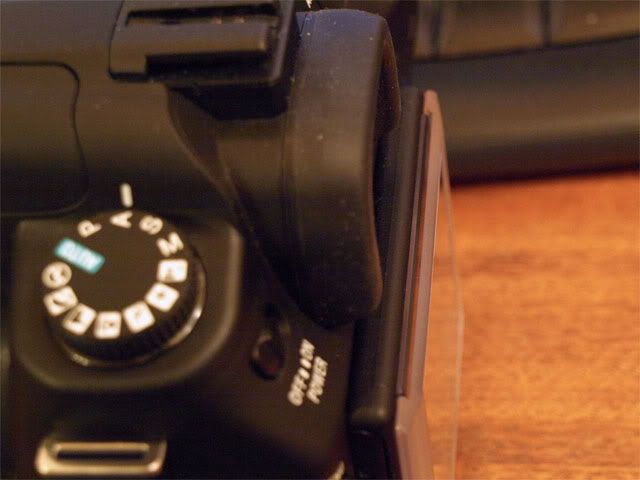 If you thought the LCD screen got in the way when using the viewfinder, this protector isn't for you. It adds another few mm to the thickness. I have no issues with visibility of the cover indoors. Haven't tried it outdoors in sun yet but I can't imagine it being much worse than the LCD is by itself.
There is a gap at the top which could let in dust between the protector and screen. Will have to wait an see if this is much of a problem in practice.
Initial thoughts comparing it to the digicover: the digicover's advantage is it is much thinner so doesn't change the overall physical size of the screen, whereas the plastic cover does. I hope never to put it to the test, but the plastic cover should provide more screen protection than the digicover film in case of a hard impact. So overall the digicover is ideal for lightweight scratch prevention, but the hard cover provides more protection. The cover is much easier to fit than the digicover film.
Similar models exist for other cameras in the range.