Greg, if you get much closer you'll be cleaning pollen of the lens front
Some of my attempts follows...
This wasp was the first one to arrive as we set up for a work department picnic. We didn't even have time to get the food out!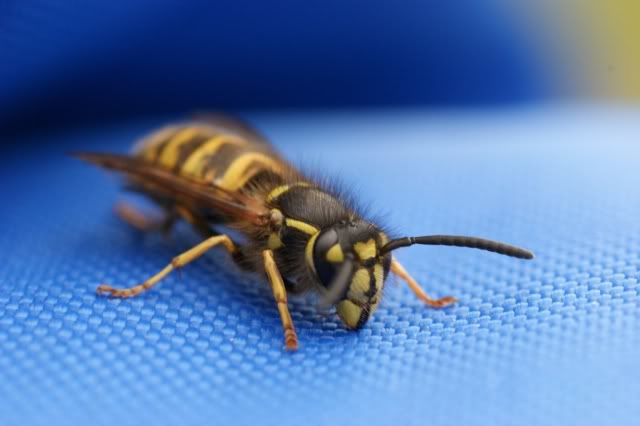 Earlier today, I found this bee. At least I assume it's a bee of some sort.