Coincidently I was playing with a polariser the other day
I was trying to capture the cloud colours as the sun was setting. No post processing apart from resize.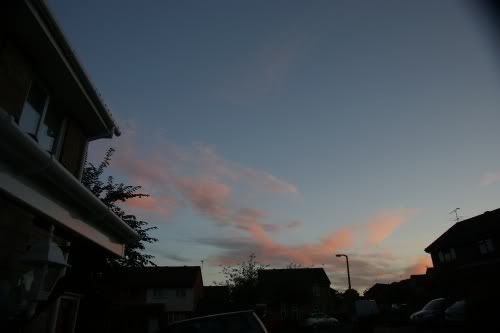 16mm, 1/30s, f/4.5, ISO125, -1 EV
16mm, 1/30s, f/4.5, ISO250, -1 EV
Not exactly a before and after, but the bottom pic was adjusted to give the most contrast. The top pic is with the filter set about 90 degrees from that, so had about minimum effect if any.
These demonstrate several of the items in the workshop. Firstly, you'll note the vignetting in the top right corner. The lens is normally vignetting by itself at 16mm, so any add in filter makes it worse. At least it is hidden in the darkness in the other locations.
In the bottom pic you can also see the variation in darkness at wide angle as mentioned in the workshop. But note the clouds are much richer in colour, showing much more detail than before.
As a final comment, I did notice the colour balance changing on liveview as I rotated the filter. I didn't fix it, and left it on auto.
Next time I'll have to get the tripod out and have a go at HDR