Couple of photos here. I think there's a bit of camera shake on the second. I took a been bag with me then left it in my bag when we got to the gorillas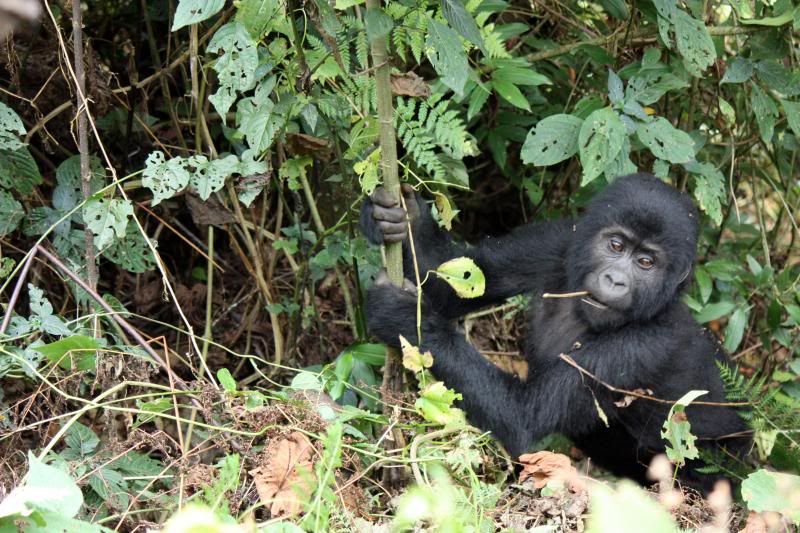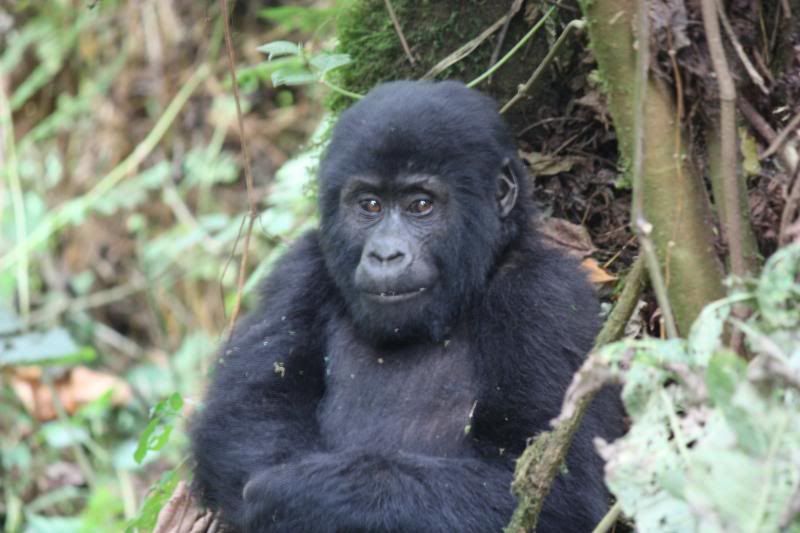 Unfortunately I didn't manage to get a clear shot of the silverback as there were too many trees in the way.
Both shots were jpegs that I touched up in Photoshop Elements. I don't really know what I'm doing with it so I'm going to let my dad loose on the RAW files when I get home. I'll post some more pictures then.
Wolfsong wrote:
Pay extremely close attention to your guide and what they are asking of the group. I would hate to be the one who runes an encounter for the group because I wasn't paying attention.
A girl in my group knew someone that had to leave the gorillas well before their hour was up. An idiot decided to stoke one of the infants which lead to the silverback going nuts. Thankfully everyone in my group was respectful towards the gorillas and other groups members.