I took this one in a hurry as it was starting to drizzle so I had to compose myself quickly, take the shot and then get the camera inside my coat before the heavens really opened!
I loved how the sky was looking, very smokey.
Panasonic GX1 camera, Tamron 28mm lens - f/18, shutter 1/125, ISO 640, +.7EV
Darkened the sky a little and brightened the lighthouse, lifeguard shed and caravans a little.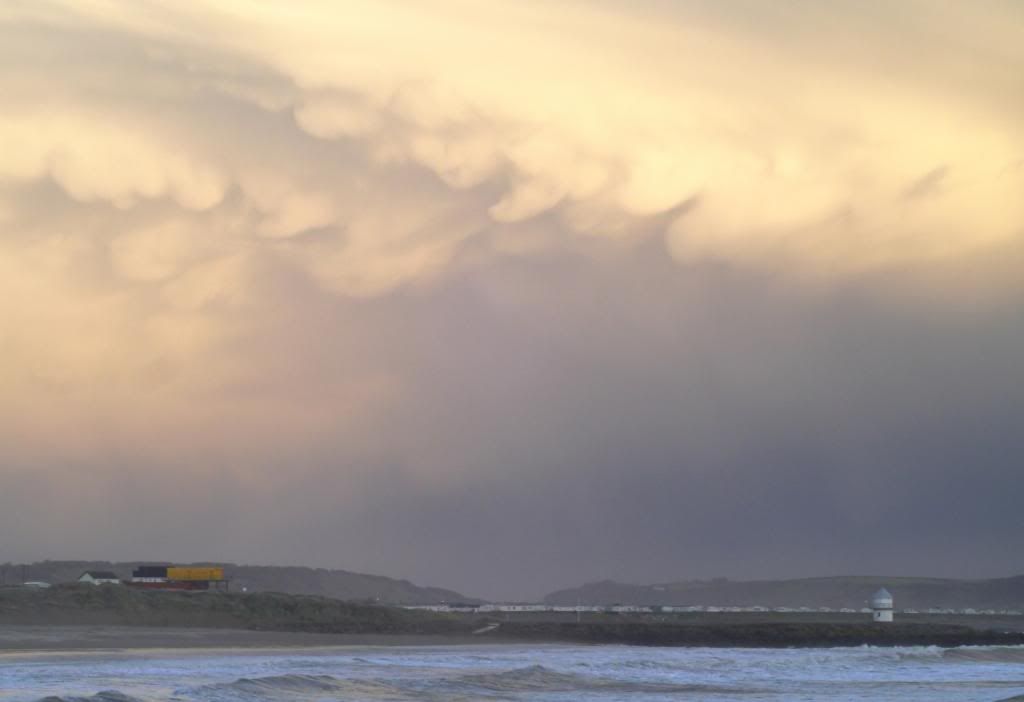 I'm not sure why this photo looks so pixelated. It was worse with Flickr.
It certainly doesn't look like that on the PC.