This set of fields was a good spot for me this year so I concentrated on them.
They had lots of feed left in them and most times good light in the evening along with smaller bears that weren't overly educated meaning they were somewhat tolerant of someone standing in the wide open and they would feed right over towards you until they got wind of you.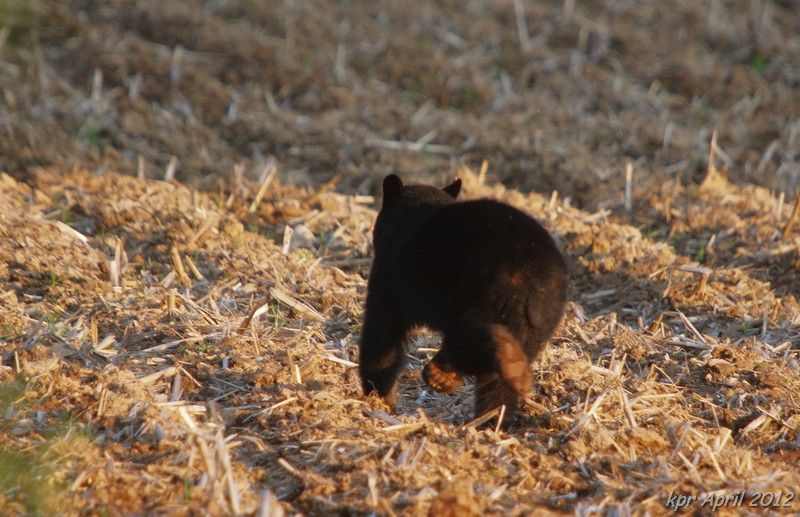 This was a kind of interesting encounter.
Always good to have a bear paying attention to something else in a different direction
I spotted these from about 1/2 km away,it was a rough trek for me to get to where i wanted to be but...I made it.
I post my pics on a local forum as well and i don't like to expose locations,having the farmhouse and other mountain in these pics made that difficult but if I could just get down in the gully and have just the sky it could work...
Mom and cubs just feeding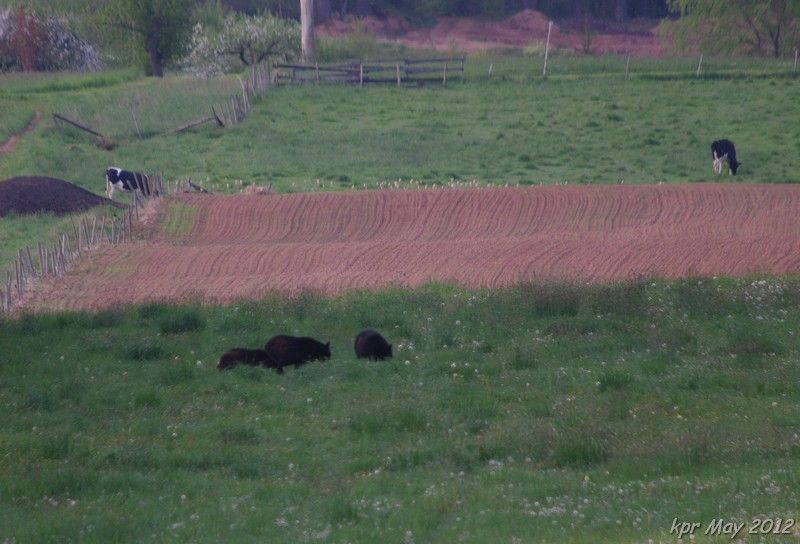 I spot the farmer checking on his cattle and leaving....
Cub spots farmer...
Cub tells momma about the farmer....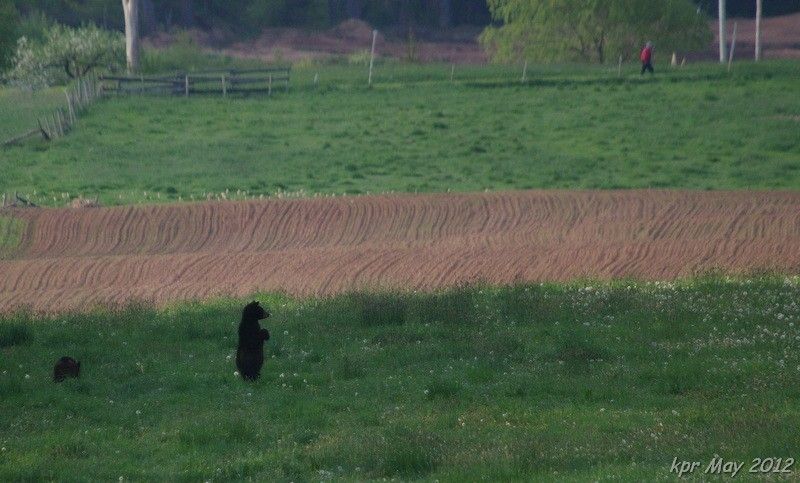 Momma takes a better look and says "Don't worry,keep eating"...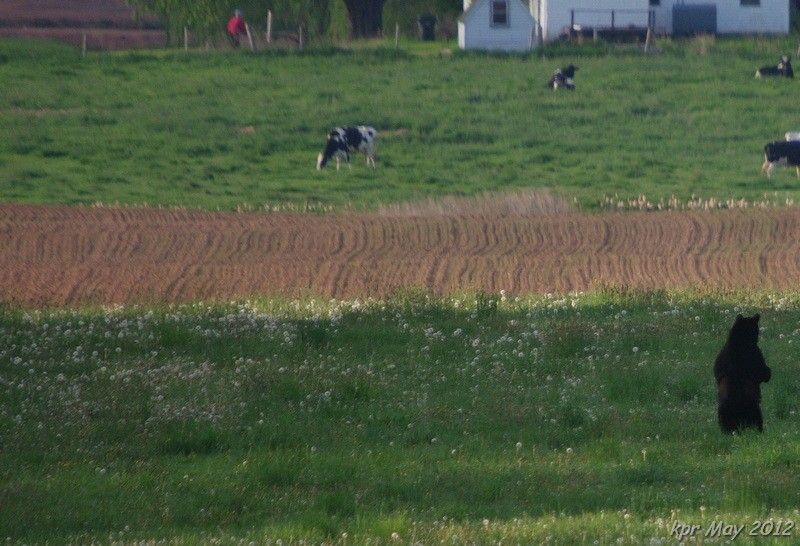 "I dunno mom,I thought I heard something behind us too"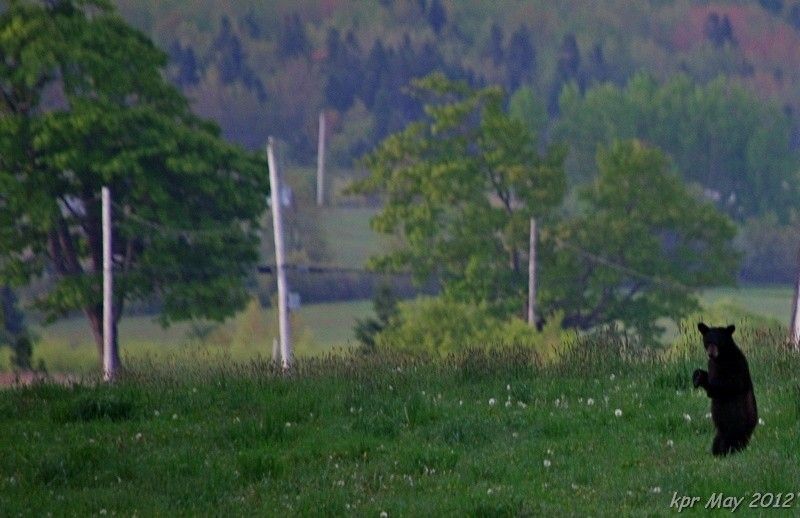 Maybe not,I'll just keep eating....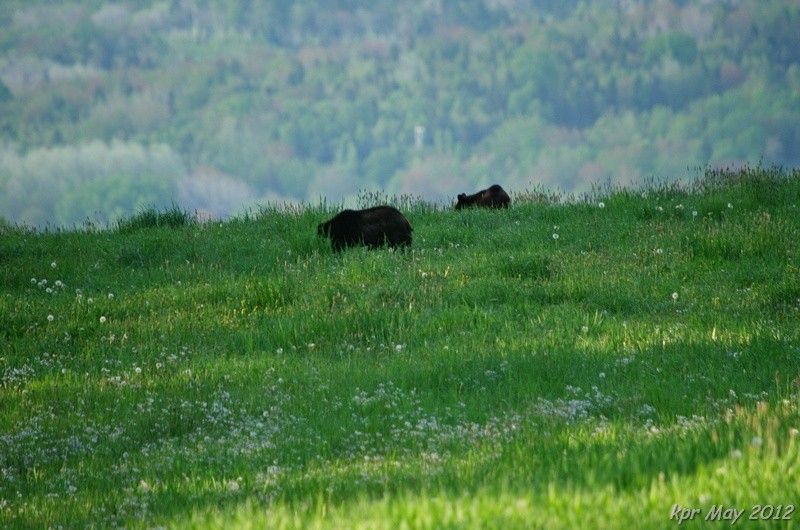 At this point momma had made her way across the field and was just about to graze her way out into the morning light...perfect!!
Or so I thought,nervous Nellie the cub had me busted and I didn't notice.
It's too bad the clover and the angle being below her didn't offer a good view of her on a full out run back to the trees.
To see one of these beauties in full flight in the wide open is definitely a sight to see let alone get in pictures!!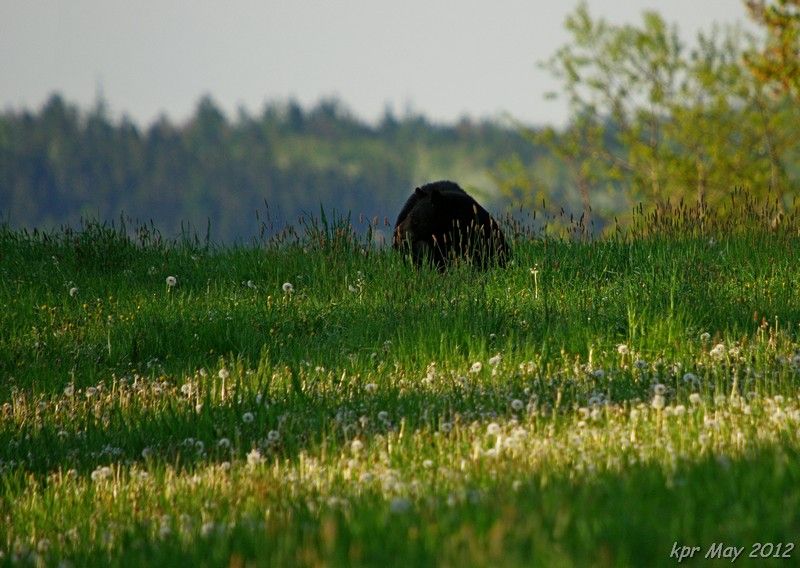 This was my biggest bear of the year out in the open.
I was ill prepared for this encounter on the way home from a BBQ at a friend's place in shorts and t-shirt.
The blackflies and mosquitoes were unbearable and it was near 30C
I believe the crop is Barley,first spotting it all I could see was the tip of it's ears so I made a a noise with a coyote call i carry in the jeep at all times and up it stood.
I stalked down the side of the field to get closer as the light was fading fast.
I had left the girlfriend in the jeep and was going to get her her to make the coyote call again and have the bear stand up when i was in position.
When I turned to motion her to make the call,she was about 10ft behind me,had been all the way up the field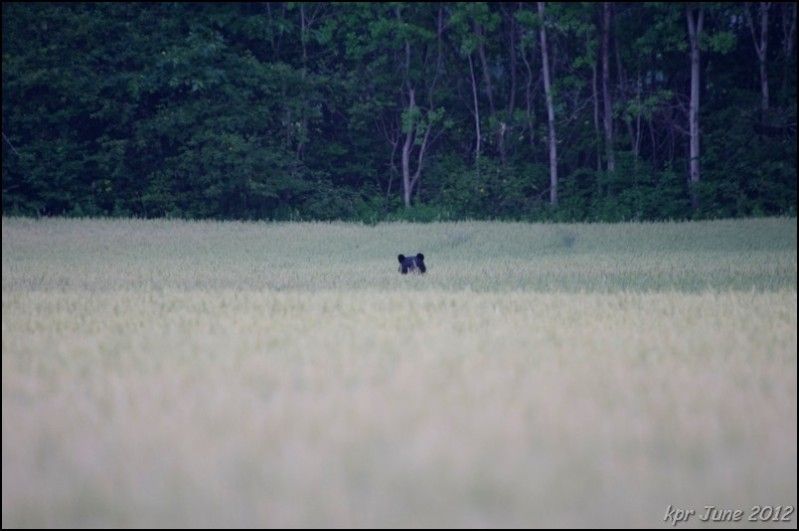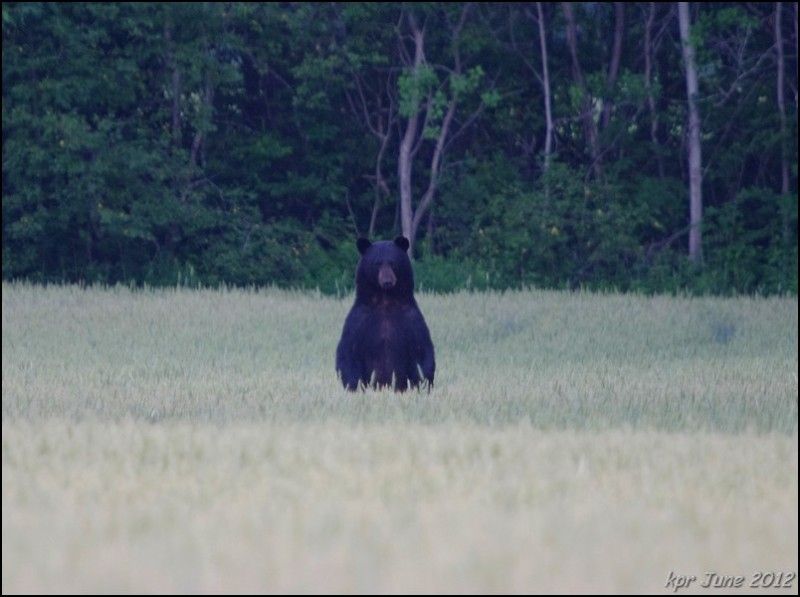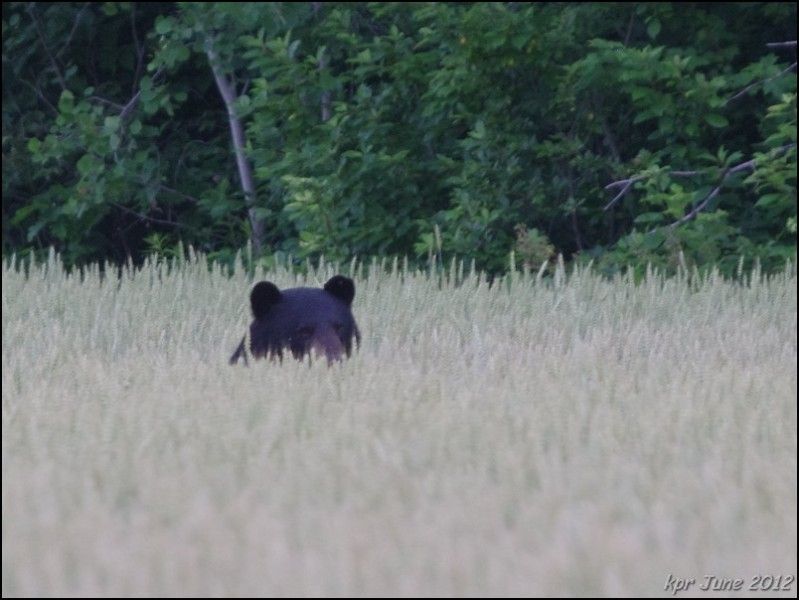 _________________
Pentax K-5
Pentax 18-55mm,Pentax 50-200mm,Sigma 17-70mm,Sigma 70-300mm, Sigma 50-500mm