Thanks guys!!
I need to get some more of him soon.
Wolfsong...you'll never live in another city again
Bosun has to be the best dog I have ever been around.
Requires a walk each day or becomes frustrated/ansy/bit hyper,he loves smelling his way through the woods and seeing who's been travelling through,guess that makes him "nosey"
He doesn't travel far when on walks,no further than 60yds ahead,he's never walked on leash and we have no worries of him running off (it's just his nature to stay close)
With no formal training for it he has been on a few tracking jobs this hunting season,did well finding blood and never got outside 60yds even with the humans ...lagging behind.
I'm not sure he'd be well suited for a sit in a blind over a stretch.
He's not interested in chasing critters because he sees or smells them.
Travels well in vehicles if he can lay down when he wants.
Listens to commands very well.
Shows an enormous "want to learn new things to please the human" and tries very hard til he gets it.(See high five)
Alerts us anytime someone comes near the house but calms down when reassured everything is OK
Has NEVER shown aggression to people or other critters but I wouldn't want to be the first person his momma doesn't say is... "OK"
He's very involved with everything we do daily but he stays at home or is left behind every once in a while and is fine with that (only time he's allowed on the couch
)
A Ridgeback would make a great companion wolfsong.
If you are interested let me know and we could check with his breeder for someone reputable in your area if need be.
He'll even High Five ya when you get a good shot!!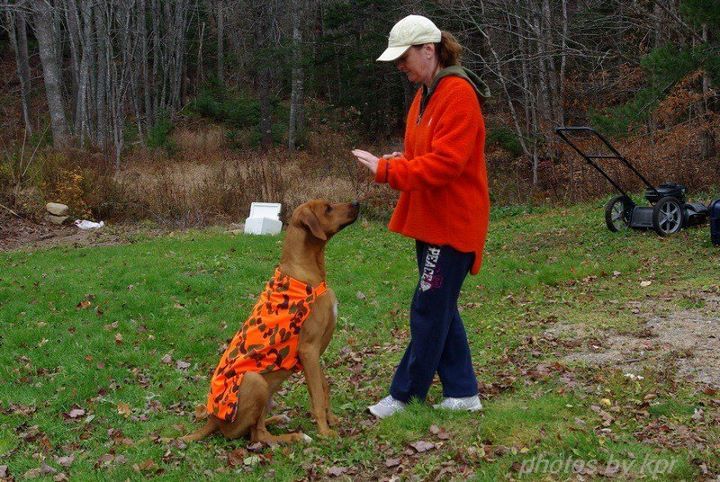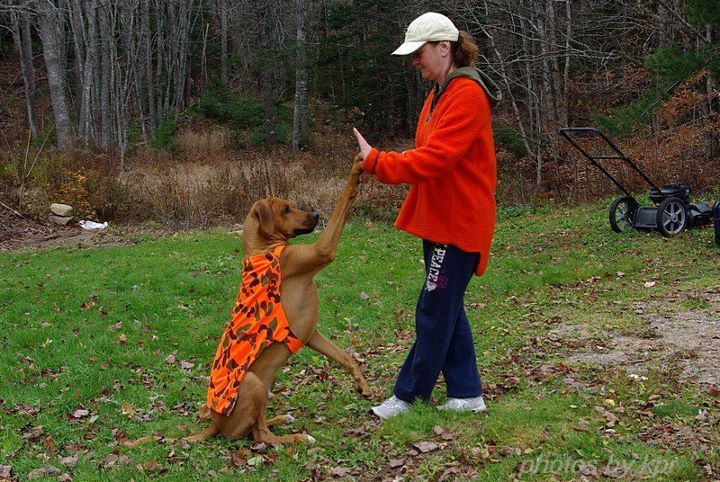 _________________
Pentax K-5
Pentax 18-55mm,Pentax 50-200mm,Sigma 17-70mm,Sigma 70-300mm, Sigma 50-500mm