I was born here but after some forty years still never could cease to be fascinated by what India has in colours and ethnicity. Strange country to churn satellites and microchips and still very rustic in many aspects!
I hope some of you have visited India and experienced all these.
1- Dolls made of wood and the background has bags.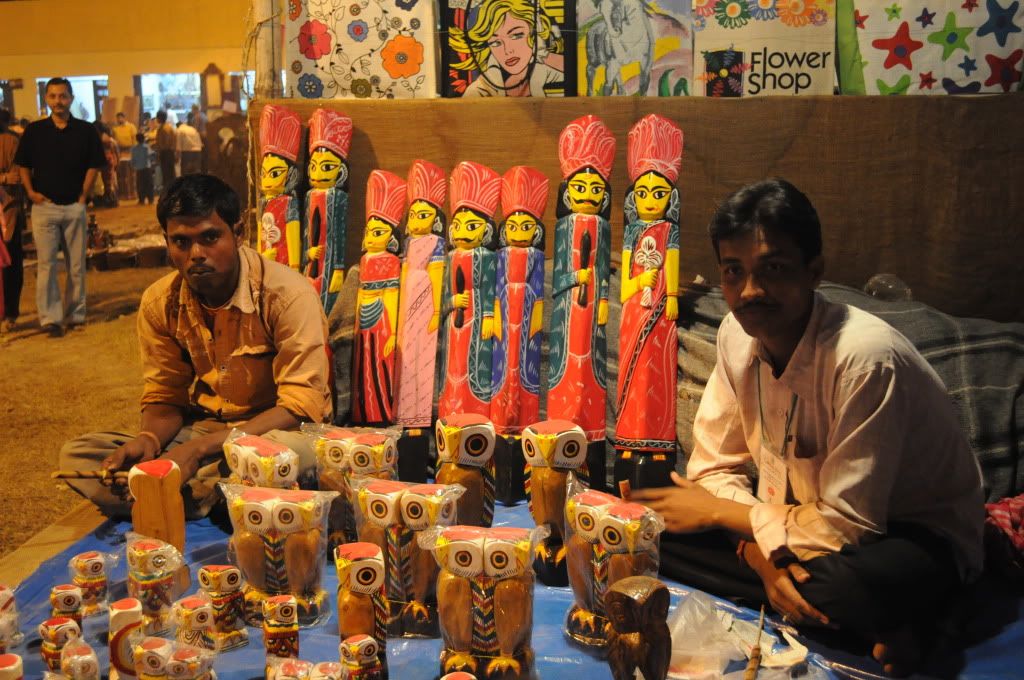 2- Singing
3- Dancing too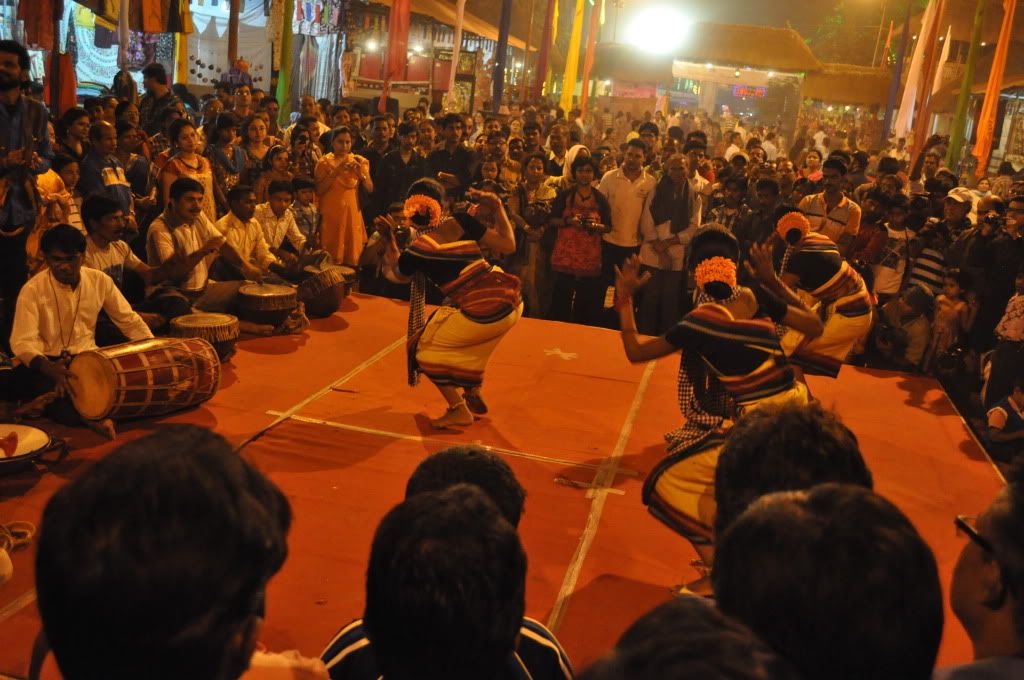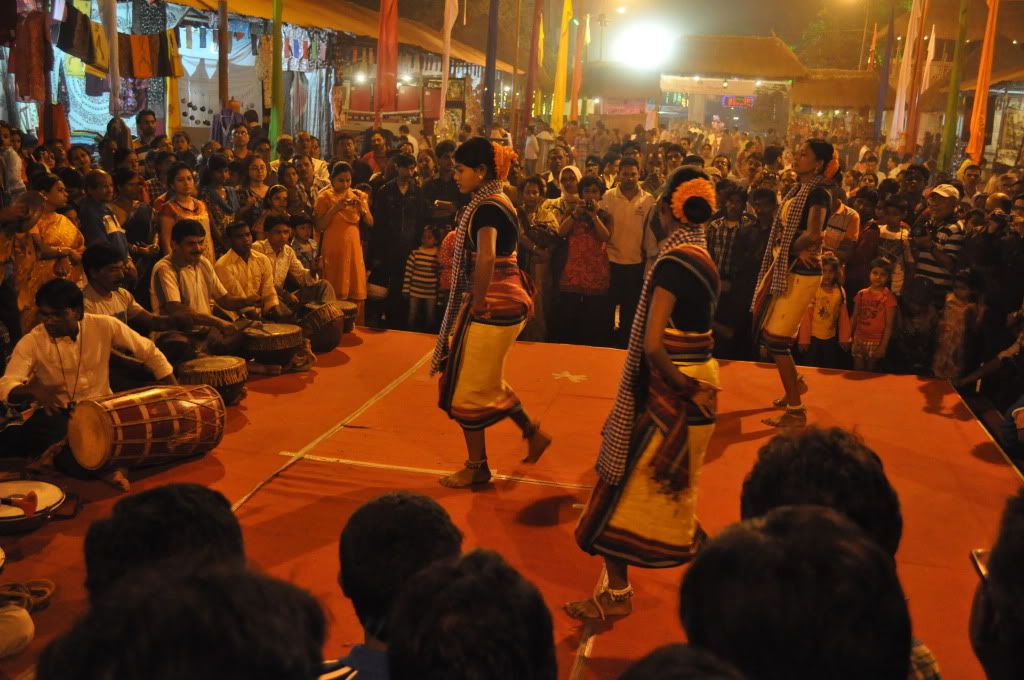 4- Puppet show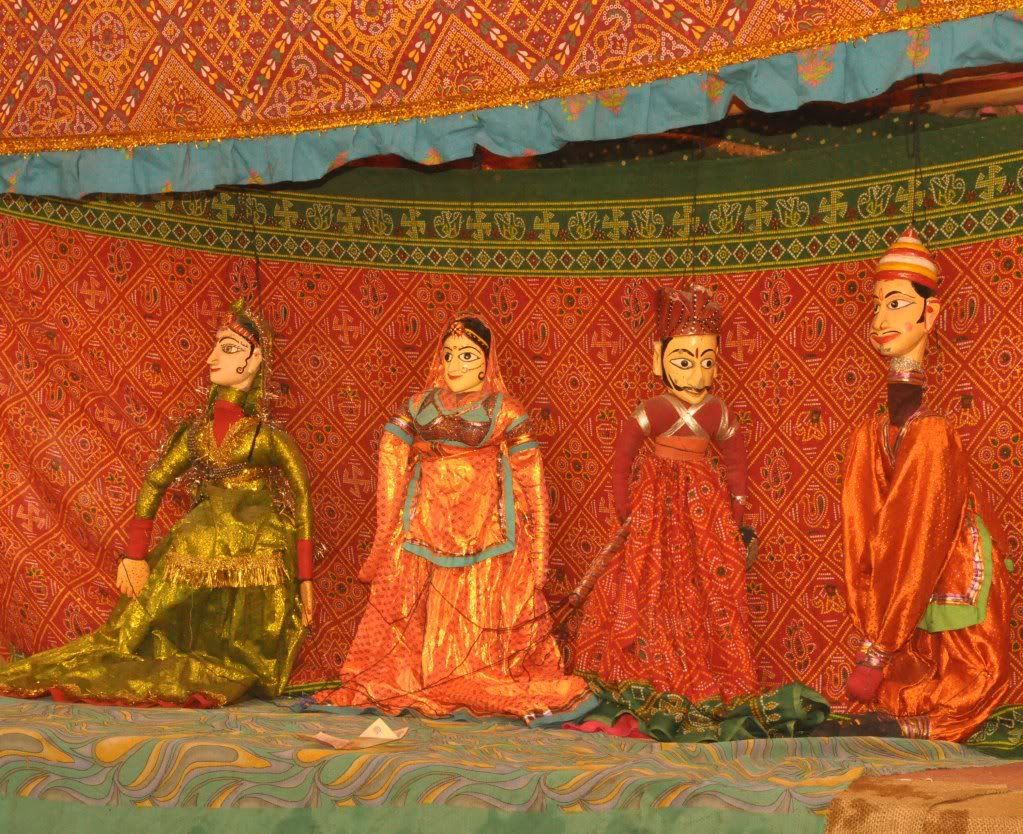 the puppeteer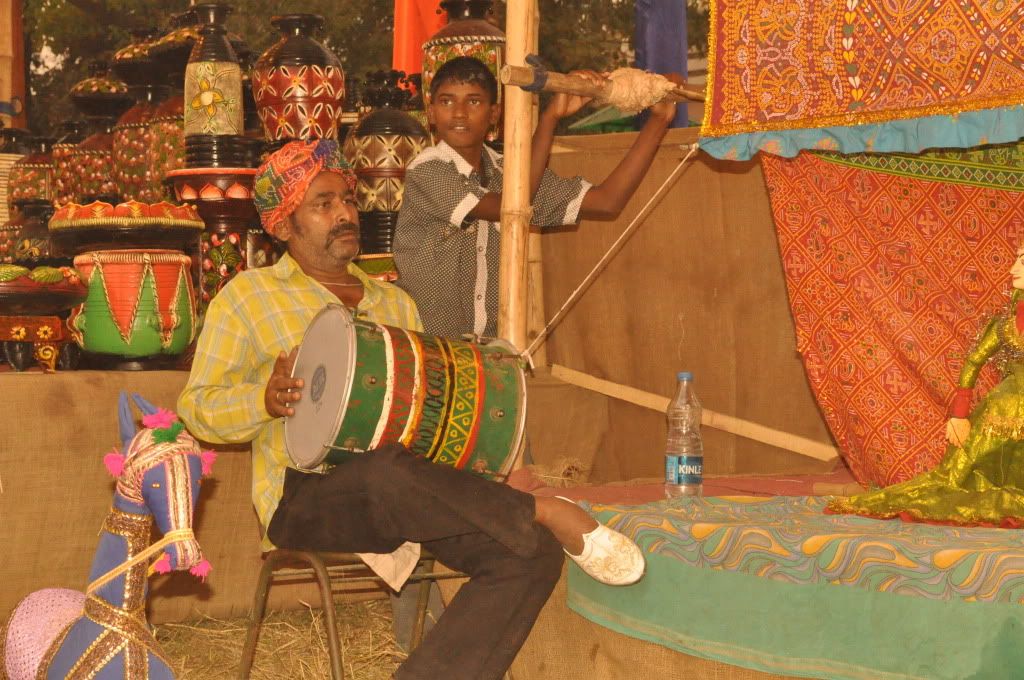 5- Wood carved statues and masks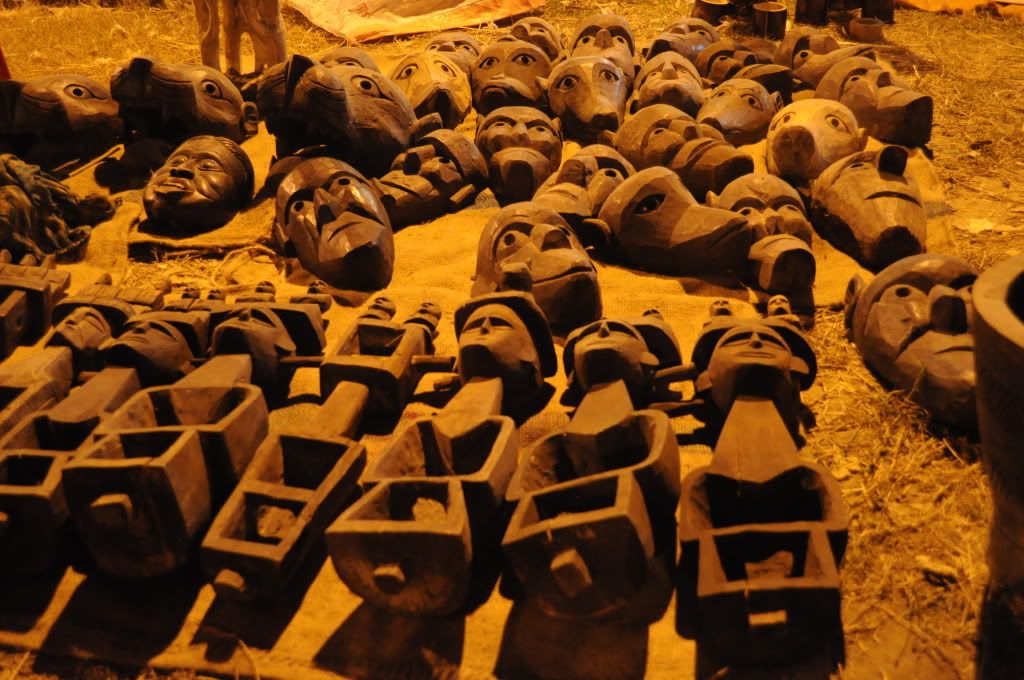 6- Young artisan at work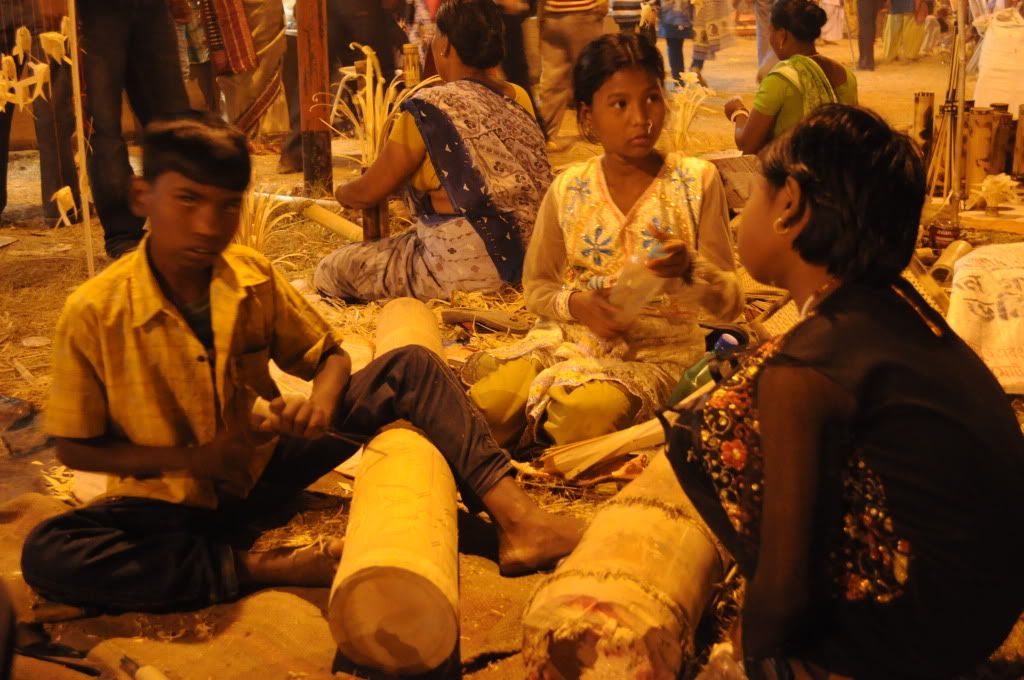 engraving thick bamboo pole with chisel
7- Some colourful lamp shades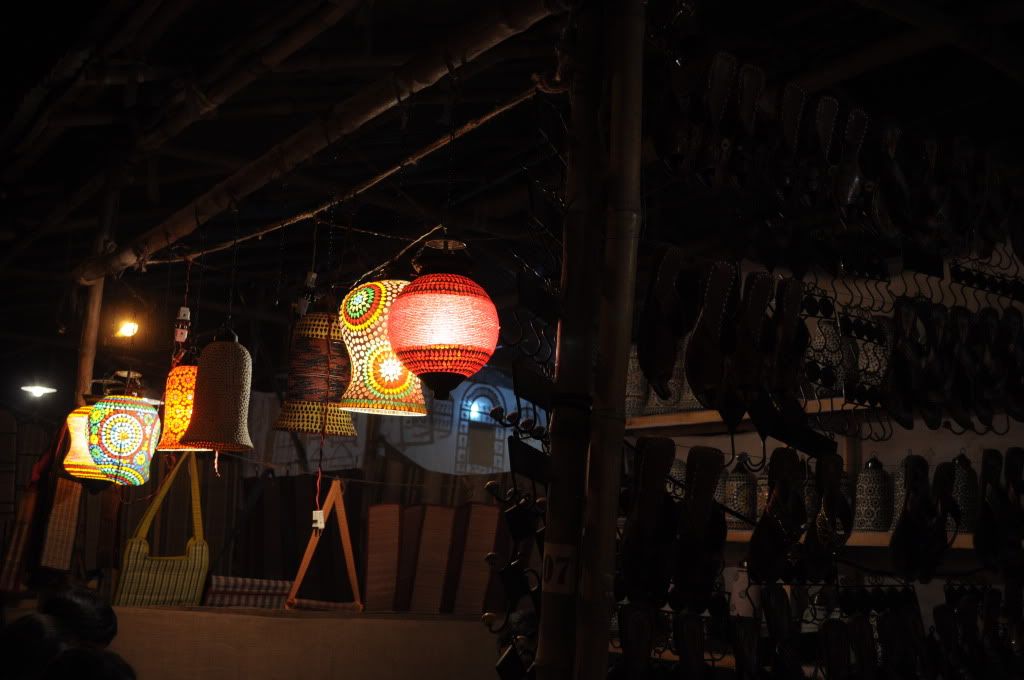 8- Dry flowers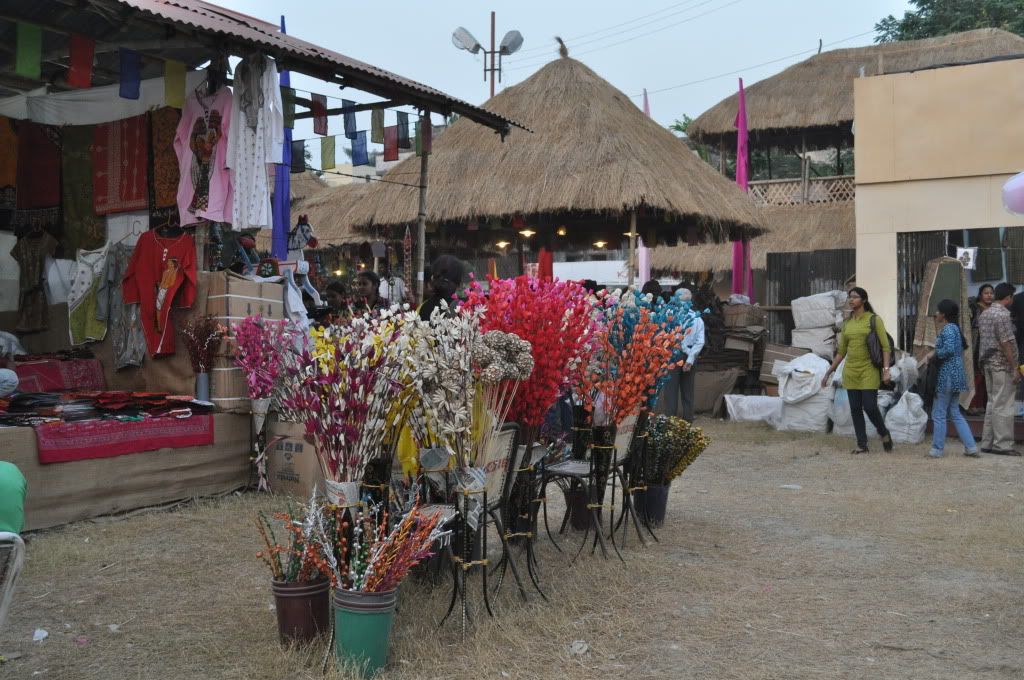 9- Curious buyers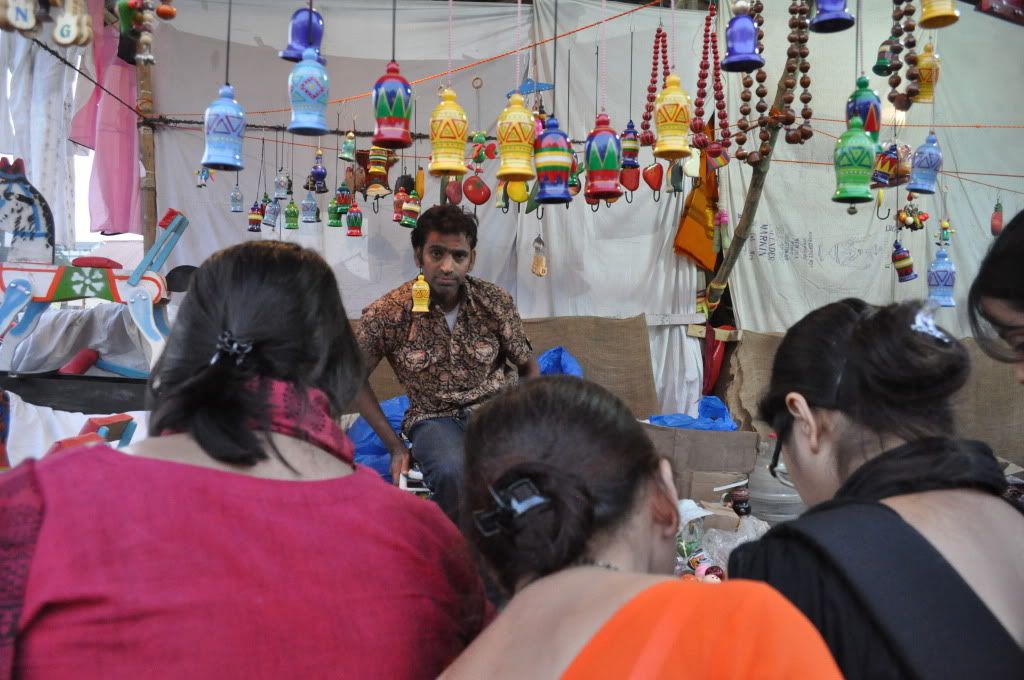 the product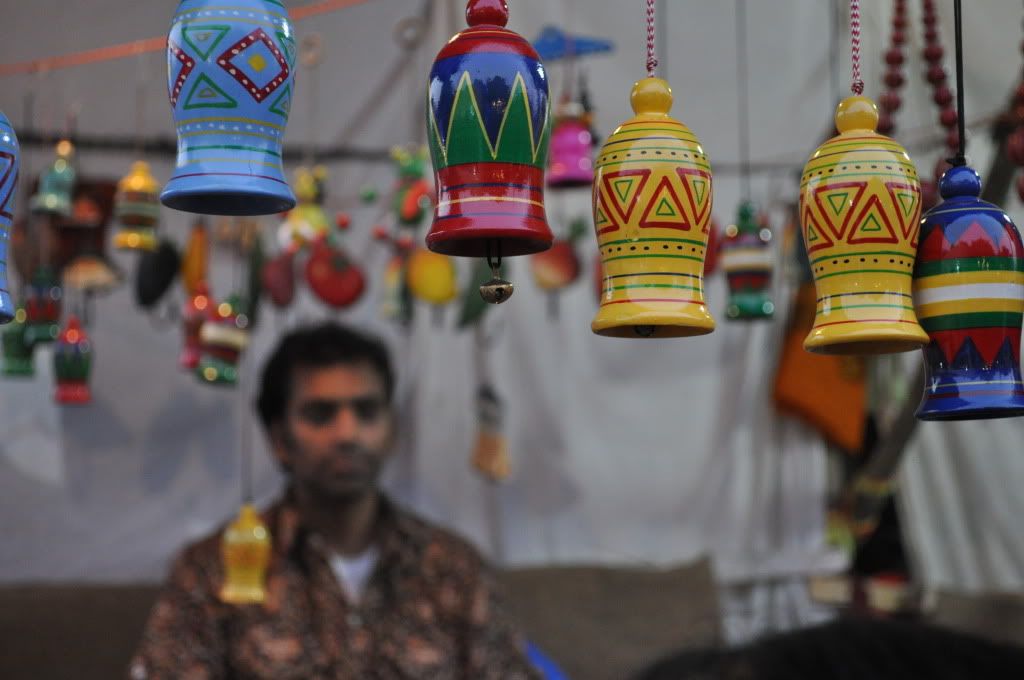 10- The see-saw flour mill... it is worked by legs - needs lot of stamina.
The lady on the left foreground is filtering the flour witha sieve and the winnowing fan to remove husk from paddy grains is seen on the right beside the clay pounding area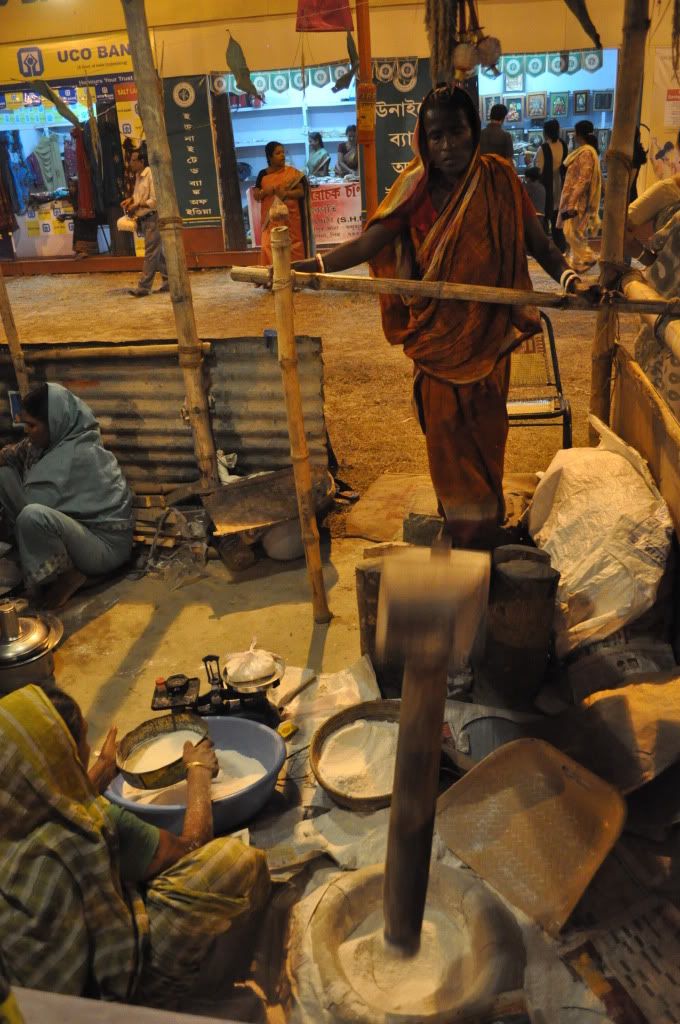 and a few stalls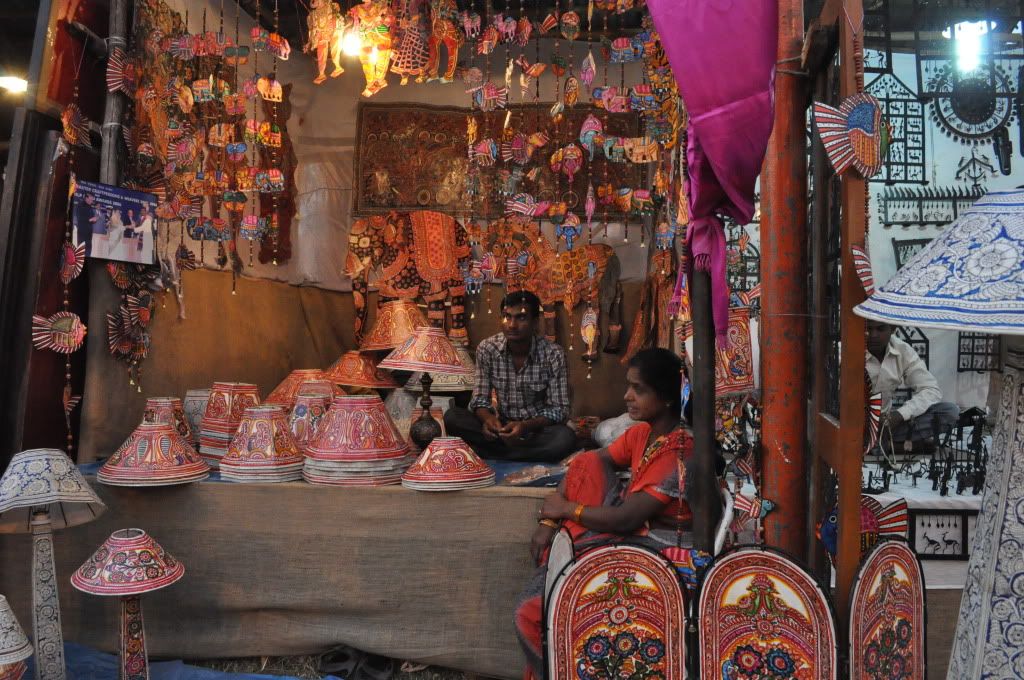 hand made wrought iron wall decors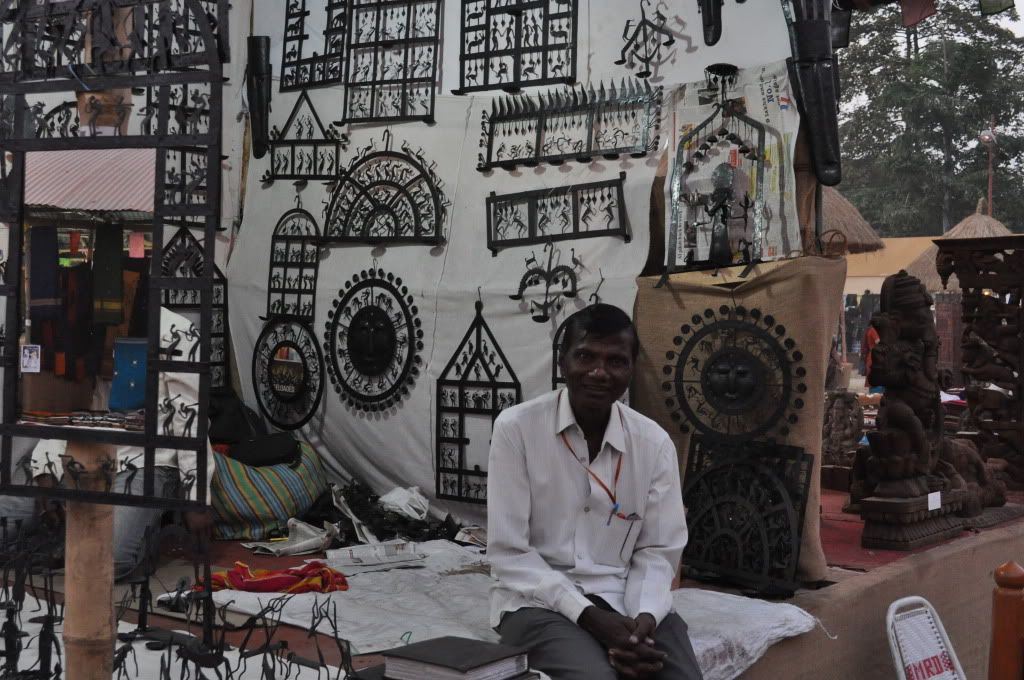 some similarity between seller and product right behind, is it?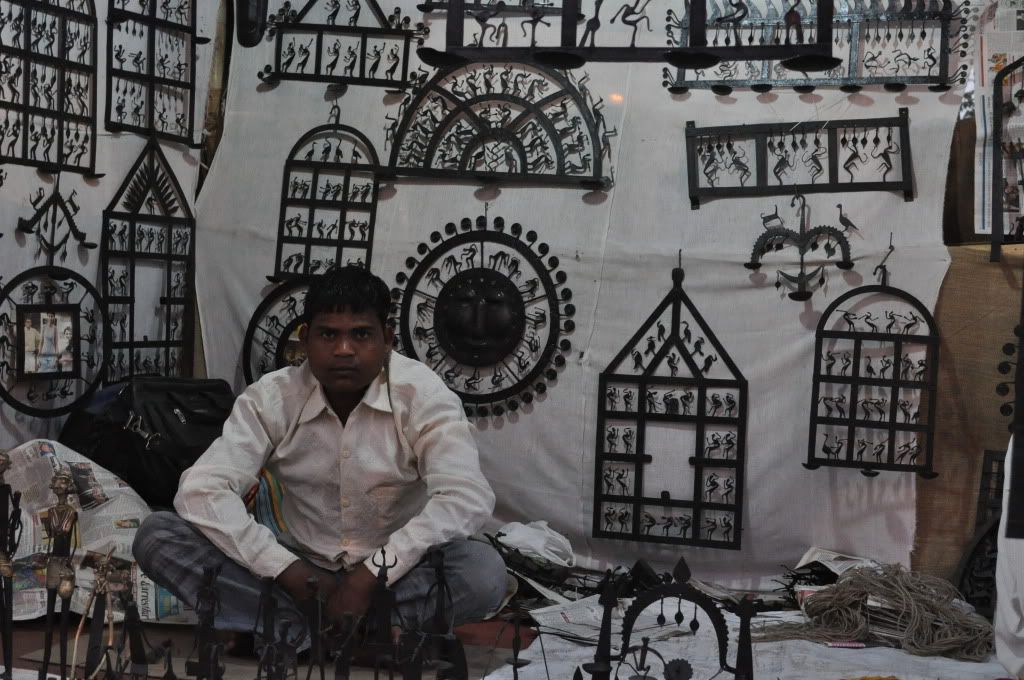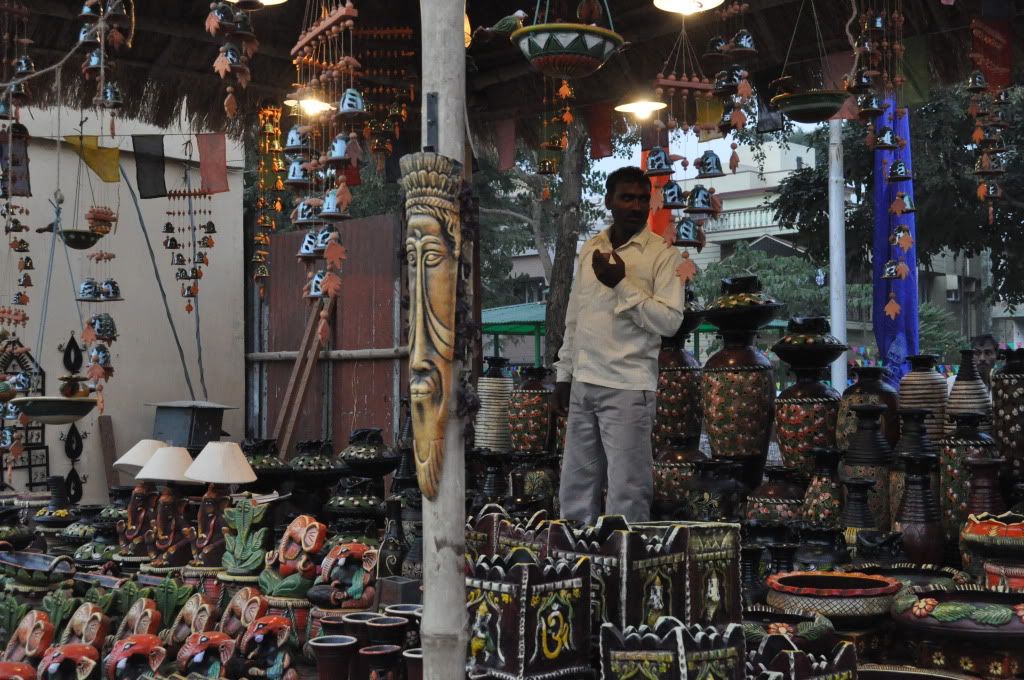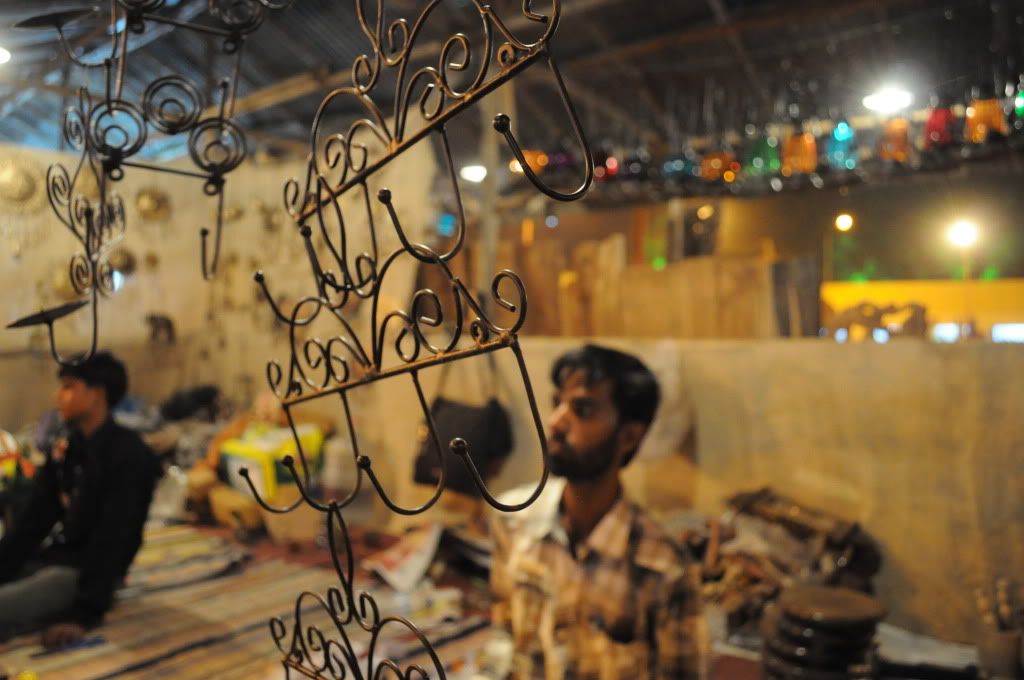 among Gods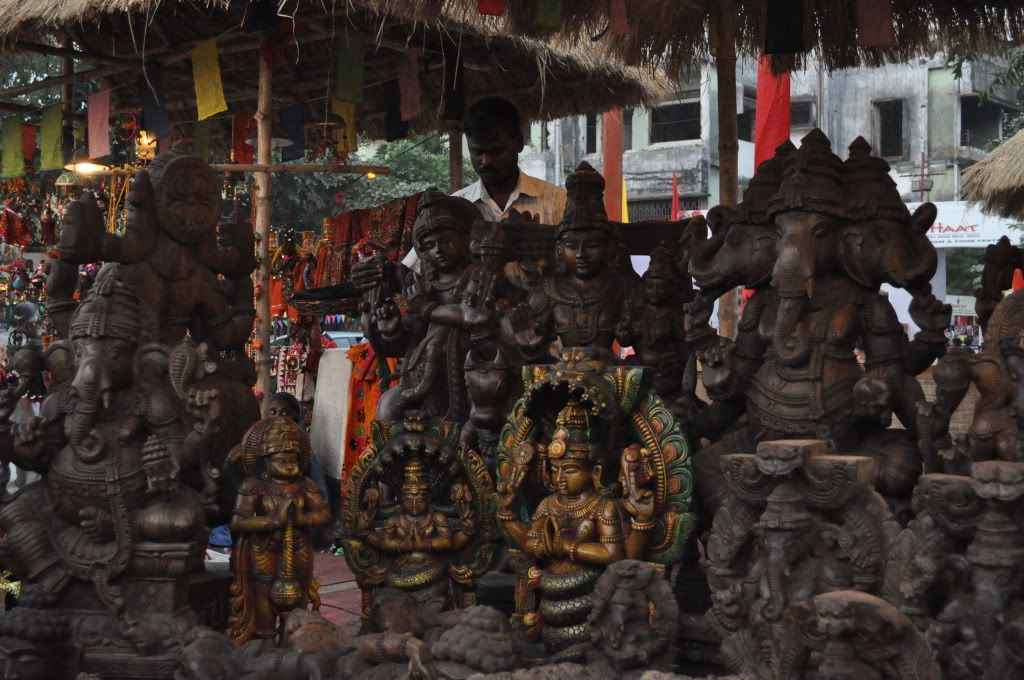 exquisitly hand carved statues