He's a cranker Dete!!
That fella in the ditch is an awesome shot too!
Clantz,great set!!
I took a "little" roadtrip myself to the Highlands in Cape Breton (3 days x 1700 kms total)
I was after moose,not just any moose but an albino bull!!
Didn't have any luck with him...yet...but made a few great contacts and now have eyes and ears to the ground where he lives/frequents.
I'm told that once the snow hits they will hang out in much smaller areas so that could make things a bit easier considering they are still in the rut,staying put is probably not an option.
I did see moose on all 3 days
Day 1...
The sun hadn't yet risen above the mntn,behind me.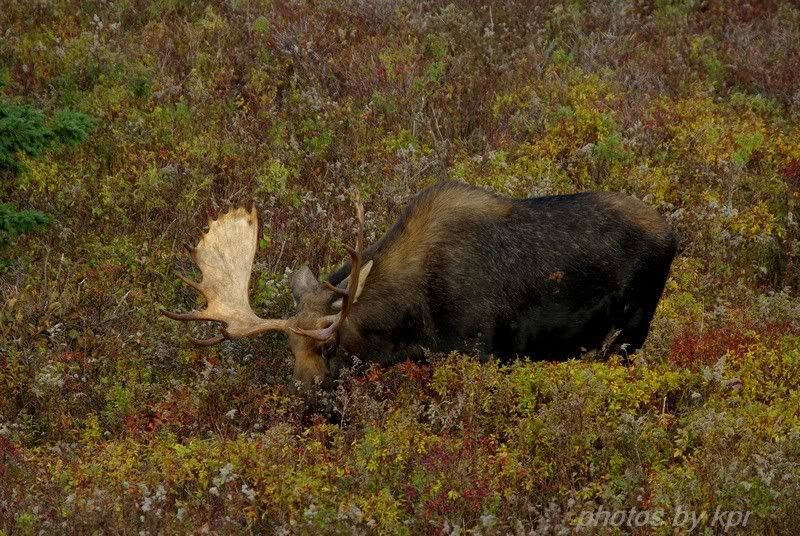 Busted!!
I was upwind but above him.
He moved and I had too also.
It took a bit of doing but I got downwind of him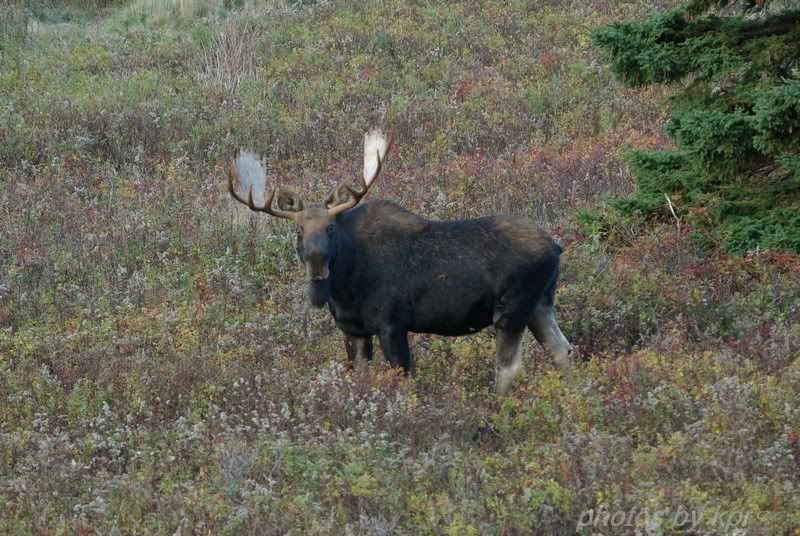 Took a while but he finally fed his way along,unfortunately the sun had crested the mntn.
We were on the water side of the road,just to give an idea of the "doing" I had to do to get more shots.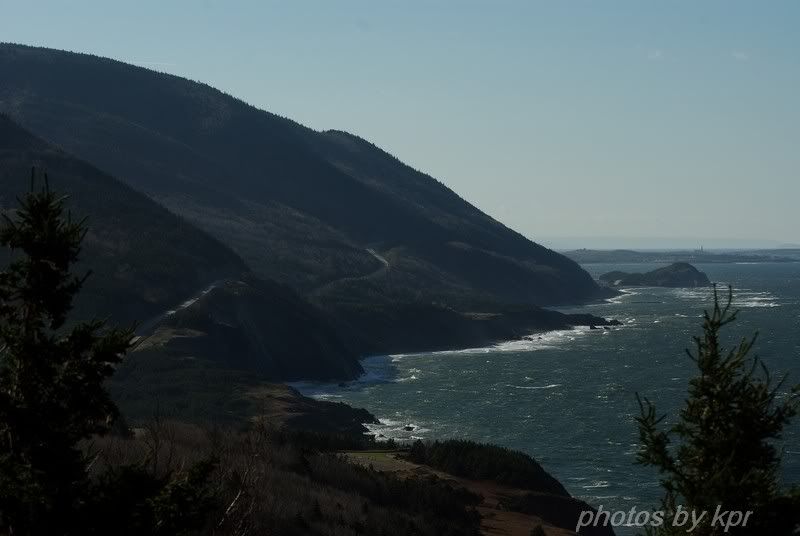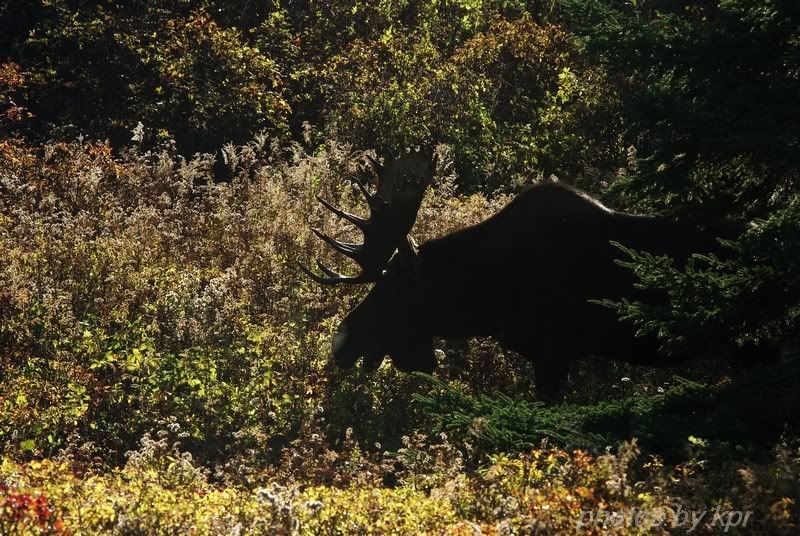 Day 2...
I spotted this one and thought once the sun hit it it was gonna be worth thr trek to get to it.
Unfortunately the moose had been hit by a vehicle earlier in the morning.
It's jaw was broken and apparently more internal damage because it died about 20ft ahead of where it stands in the pic.
I didn't witness that as I was gone trying to contact DNR (Dept of Natural Resources) to come and end it's suffering.
Bit torn on my emotions on this as being there for taking pics and coming across the moose with the potenial pics it could have produced,
I feel bad for feeling disappointed I "missed out" if I did in fact "miss out"
Not sure if that makes sense to anyone else?
115mm with the 500mm,500mm isn't very pretty....
Day 3...
Had a late start and decided to try a stalk on some where I had seen alot of sign the 1st day there in the snow.
Managed to get up on two laying down at the head of a small lake/swamp.
I spotted an ear first and took just one more step to get a better look.
One took off out of there and made absolutely no noise,the other stood...long enough.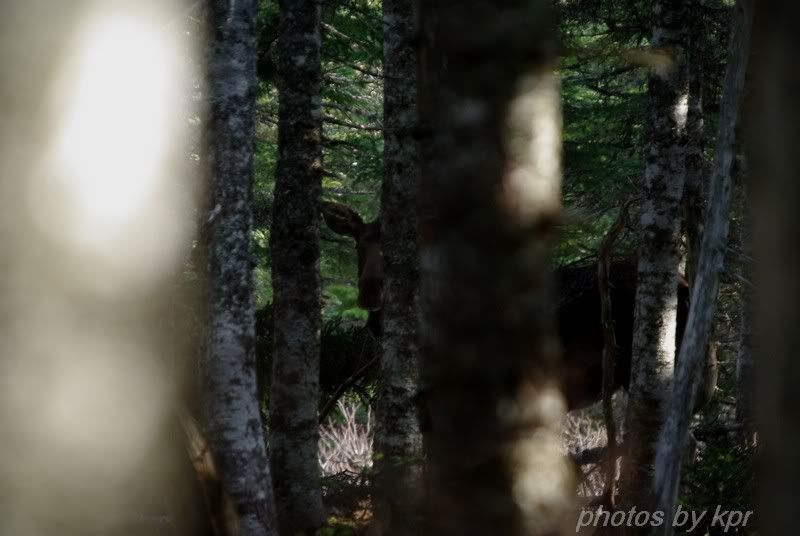 I knew from the sign there was a bull close by these two cows.
About 80 steps further he stood and was only about 15yds from me.
He didn't offer a postable shot and it was again that "one step" trying to get a better pic that convinced him to head out @ full speed but silently.
I can say he was the biggest bull I have ever had the pleasure of seeing and definately being that close to.
I can't believe how an animal with two horns the size of two sheets of plywood can get through woods that thick ...silently, let alone at all....
_________________
Pentax K-5
Pentax 18-55mm,Pentax 50-200mm,Sigma 17-70mm,Sigma 70-300mm, Sigma 50-500mm