Ok, I lied. My previous shots were 25% crops.
Here are actual 100% crops: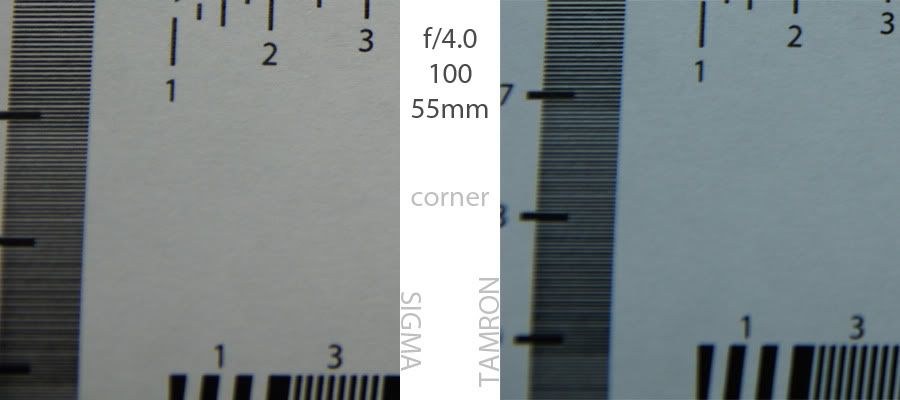 Conclusion
: They are both sharp enough. They both have equally significant chromatic abberations at the edges. At some points, the Sigma is sharper, and at others, the Tamron is sharper. Basically, the decision is down to (since they are both basically the same price):
Tamron
for 2x faster AF, slightly better build quality, slightly lighter and smaller, constant f/2.8, slightly wider on the 17mm side
Sigma
for silent AF, Optical Stabilization, closer minimum focus by 5cm (0.22m vs 0.27m), 20mm greater range, slightly better color reproduction
My personal preference will be the Sigma
.