Hello,
Some time ago, I took some indoor pictures of my dog (a corgi). The sun was behind me, and sometimes I had to use the flash, which led to something that I shall call red eye in pets. Because of the anatomic different build of a human eye against a dog's or cat's eye (those pets have a light-reflecting coating at the back in the eye, which enables them to see fairly good in little light), the 'red eye in pets' isn't red, but rather silverly, like this: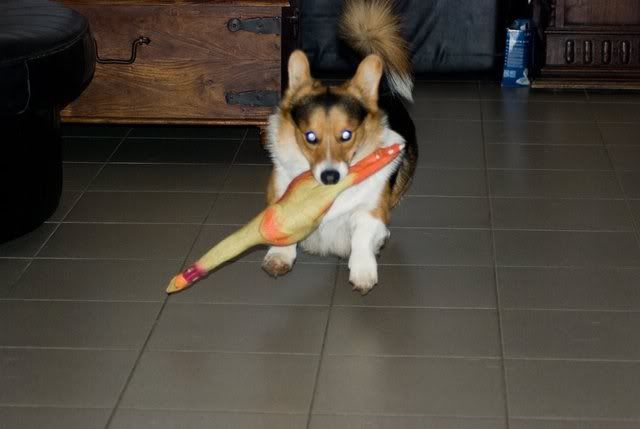 Because of this, no 'automatic red eye remover' will work (I've tried different programs). Then, I've tried to change them manually (but I'm no PhotoShop-expert), by selecting them and tried to change the levels, or tried to invert the colors etc., but none of them gave me the result I wanted. I even one time tried to paint them by hand, which gave the best result so far, but you can't look to close: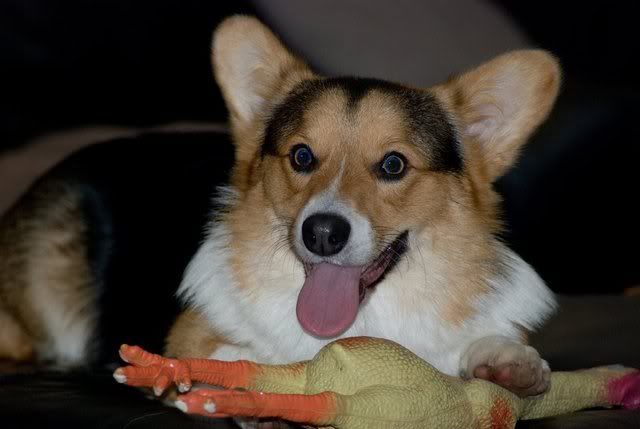 So, has anyone got tips on how to remove these silvery eyes?