yes the photos make it.
Just wondering is it worthwhile to list links to posts that have had some of these practices applied. Like this one.
http://www.cameralabs.com/forum/viewtop ... sc&start=0
I particular enjoyed the " Some Bears" and the you tube video from kpr after reading the guide, puts it into perspective. There is many others posts that you will all know better than me.
I can add a few bits on Red Belly Black Snakes after trying to get some shots in our local wetlands with my new lens, they are fortunately fairly placid. It was amazing watching it work its way through the low grass without disturbing anything hunting for prey, not what I expected and certainly very hard to spot even in the low grass and very easy to step on.
Amazing creatures and as often as I have come across them bushwalking, I have found them to be placid. They generally let you get within about 5 feet or 1.5 m or less, if you are slow and careful. I lost sight of this one in the low grass even though it was right in front of me. I got a bit gun shy then and gave up looking for the head shot. I got more shots on film from the days pre wife, kids and house renovations when I had time for bushwalking , I just need to dig them out and scan them.
Basically with snakes leave them alone and never corner them, or try and touch them, I believe most people are bitten trying to kill them or accidental stepping on them. They are inoffensive and shy creatures and as you walk through the bush they will hear or feel you come and get out of you way.
I have been on numerous bushwalks and except for one incidence where someone surprised a tiger snake, have never heard of anyone getting bitten and that was a dry bite that didn`t inject poison into his boot. That doesn`t make you jump any less when you see the stick across the track move as you are about to step on a 6 foot Tiger Snake that is resting in the sun. Don`t just jump over logs, without looking on the other side, there may well be one basking in the sunshine. If you camp in the bush and head out at night, take a torch. My dad surprised a brown snake once when he waved his gold detector in front of one. I am sure there was a few nuggets found there and then.
Essentially the best way to photograph a snake is to spot one as its sunning and photograph it there with minimal disturbance, alternatively if you come across one moving try and guess where its going and position yourself ahead of it in a position that you can photograph it as it comes past, try and stand on a log, rock or behind a tree etc. Obviously stand still and don`t move as it comes closer. This can be fun as they get your heart rate going as they get closer.
the last shot shows how well they just disappear in grass.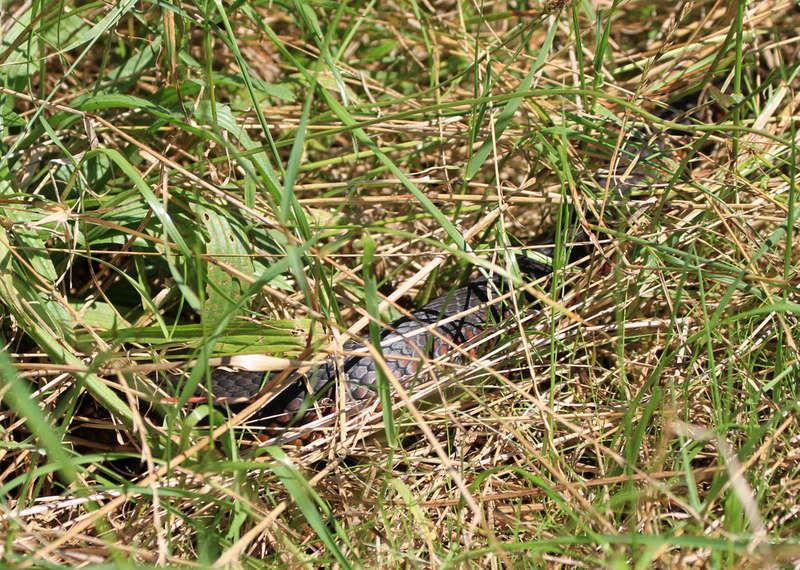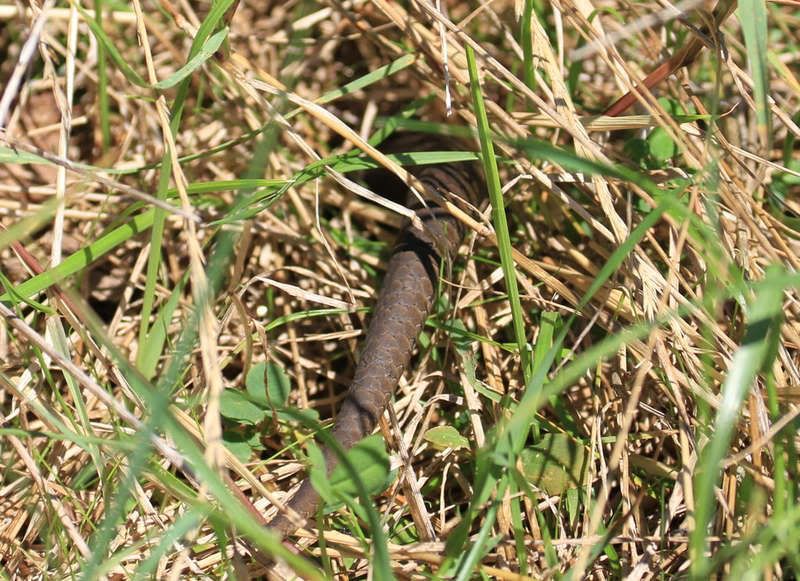 What snakes do you get your way and have you had success taking photos of them?