I've probably done similar threads in the past, but have another one. I've posted some bird pics in the feathered friends thread already, so here's some others.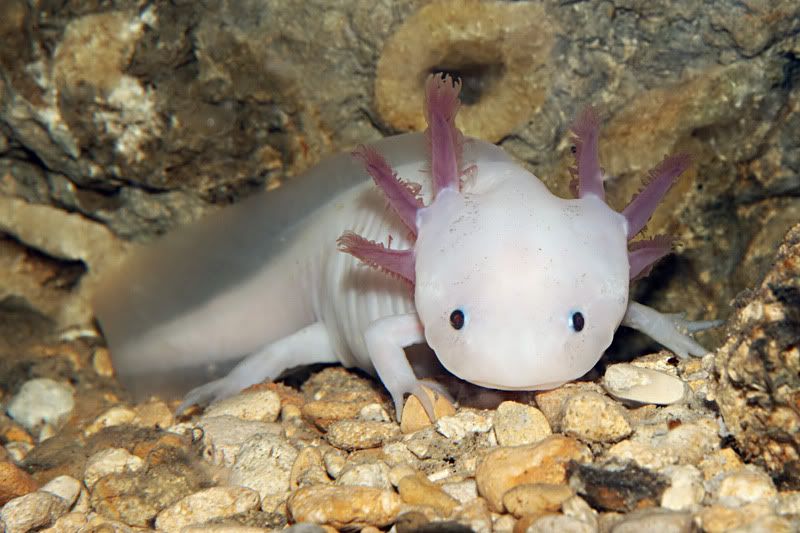 Axolotl - these are too cute. I'm half seriously looking at getting one as a pet but I need to do a lot more research in what sort of maintenance they need before I do so.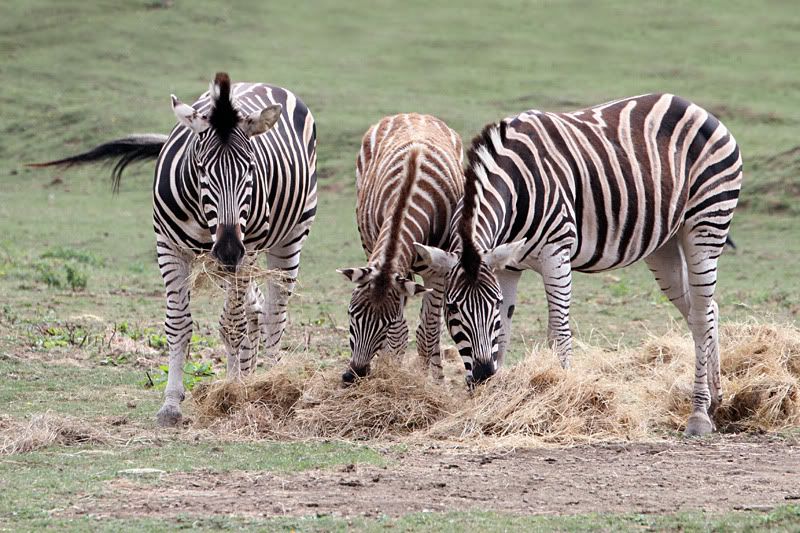 Feeding family of zebras
Red panda... they're so much cuter than their more famous giant versions. This one was somewhat active leading to a more interesting shot than the usual sleeping ones.
I'll repeat this one of the Harris Hawk as I'd like to make a further comment on the technique here. They were perched under a wooden shade to keep the sun off them. The wood was painted a dark brown colour so the light was pretty poor, especially as the sky was cloudy most of the time. There was a barrier so you couldn't get too close, and this shot was taken at 400mm with slight crop to tighten the framing a bit.
Note the settings: aperture priority 1/100s, f/11, fixed ISO400. This is totally different from my normal wildlife settings, which for the same exposure would be something like shutter priority 1/800s, f/5.6, Auto-ISO800. I started on that, but found the DoF to be too shallow. If the eyes were in focus, the beak was gone. I stopped down a bit by flipping to aperture priority and f/8, which jacked up the ISO to compensate. The DoF increase helped, but now I was getting exposure problems. If the dark feathers were ok, then the yellow was blown. Reducing the exposure to keep the channels unclipped made the dark feathers disappear into the darkness. The drawback of high-ISO shooting other than noise: reduced dynamic range.
I had to go into something I don't normally use for wildlife. I used to call it lower noise priority, but now maybe I'll call it dynamic range priority too. I fixed the ISO down to 400, which from memory gave a balance of speed and dynamic range. Looking at the DxO data afterwards confirmed that the difference between 100 and 400 setting wasn't much on the 7D, it only really drops after that point. So, ISO400 was a balance of speed and high dynamic range, I still ran into DoF issues, and reduced the aperture further to f/11. As seen, the metering came out with a 1/100s exposure. At 400mm, this was a bit of a challenge for me. I got on the floor and used my knee-pod pose, where I use my knee like a makeshift tripod. It was enough to give shake free shots, although not surprisingly I had a fair number of shots to delete due to subject motion.
So that was quite a learning exercise. I even shot raw as this was one of those cases where it could potentially provide enough benefit over jpeg to be worth it. But it has made reconsider my future lens purchases. I've always had a question of adequate DoF due to the relatively high magnification I work at, so I'm wondering again if a f/2.8 lens is worth it except for strapping on a teleconverter for ever longer focal lengths. Further, I need to reconsider how a bigger sensor upgrade might fit into this in the long term.