This is a quick practical test, triggered by discussion of diffraction limiting in the Canon 7D thread.
Setup:
Canon 50D on aperture priority mode
ISO400 fixed
Lens is Sigma 150mm f/2.8 macro with 1.4x TC attached. This is my typical macro configuration. Therefore it is effectively a 210mm f/4 lens.
Camera is mounted on a tripod with wireless shutter release.
Manual focus on the centre line of the text in the image. According to the lens window, this is at 45cm, for an optical magnification of approximately 0.8x with the teleconverter in place.
Starting wide open, I took shots at one stop intervals throughout the range offered by the lens.
Following are the resized shots, as well as 100% lossless crops from the camera produced jpeg.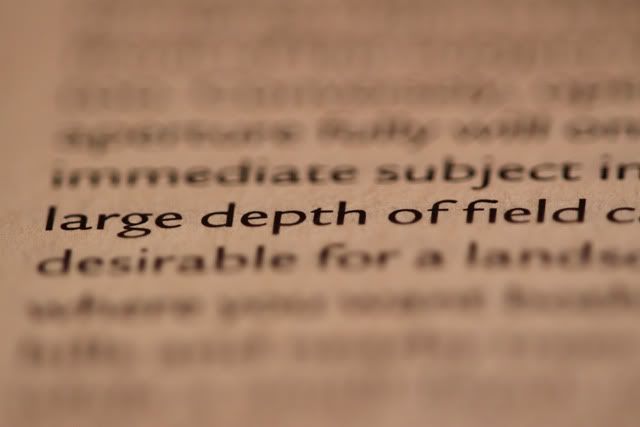 f/4
f/5.6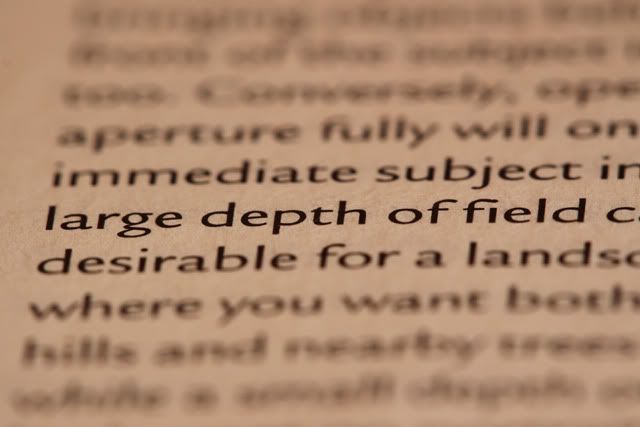 f/8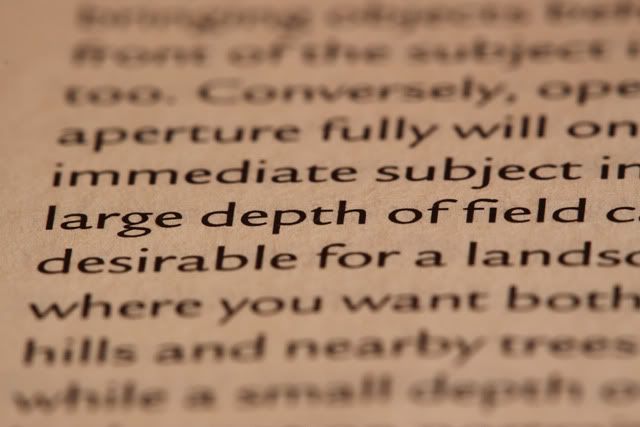 f/11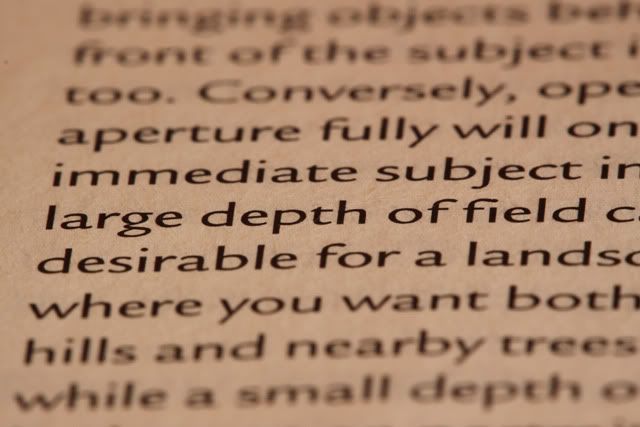 f/16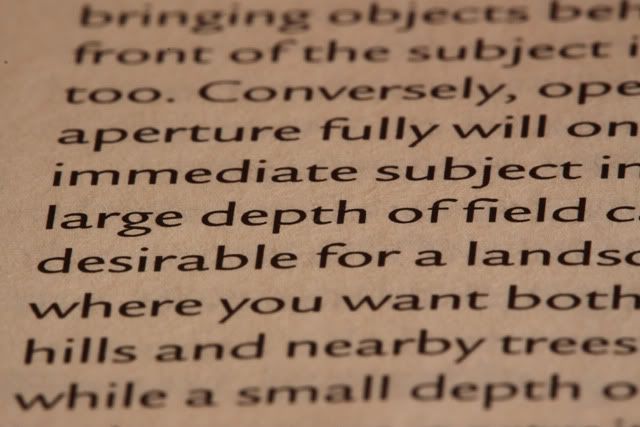 f/22
f/32
It is no surprise at maximum aperture, the DoF is quite thin, and in this test case only the centre line is mostly in focus. The lines either side disappear into an unreadable blur rapidly. As the aperture is reduced, more and more text becomes sharper. At the smallest aperture, even the extreme lines are quite clear even if they are softer.
But that is only the bigger picture, where the resize down hides the smaller differences. What happens to the fine detail? Following are the crops of the "th" from the centre of the image.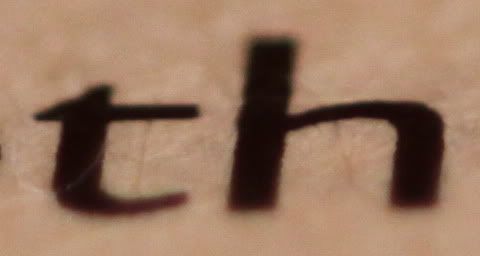 f/4
f/5.6
f/8
f/11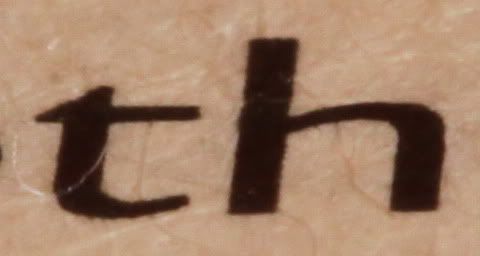 f/16
f/22
f/32
At f/4, the DoF is so thin it is hard to tell the sharpness. As the DoF increases up to f/11, to my eyes the sharpness doesn't really change much. There is a slightly higher degree of softening at f/16, and getting noticeably worse at f/22 and f/32.
I couldn't quantify the degree of softness at the smallest apertures, but to me the softening effect is much smaller than that of the DoF gains. My conclusion is that diffraction softening at small apertures should not be a barrier in itself to using them for increased DoF.