Here's part one of the results. I want to do two tests - one of "distant" subjects, and one for close up. This may be more about the lens than teleconverter though.
Originally I pointed it out of a window for some distant targets. Snag is the air was too wobbly so I gave up on that.
Inside I set up the Sigma box as a target, which was just over 2m away as indicated on the focus scale. This is less than 1:10 magnification. I manually focused using live view and used a wireless remote release to take the shots.
Normally I'd align the output by system f value, but as the lens quality seems limiting wide open, getting better as it is stopped down even a little where it seems to remain.
Images below are lossless crops from camera generated jpeg. Sharpness was set to 0 for these shots.
Lens by itself at f/2.8, f/4, f/5.6, f/8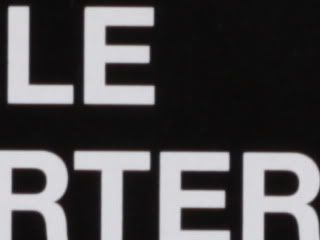 Lens with 1.4x teleconverter at system f/4, f/5.6, f/8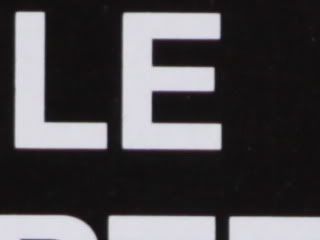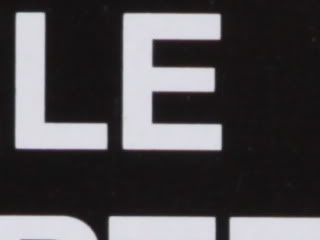 Lens with 2x teleconverter at system f/5.6, f/8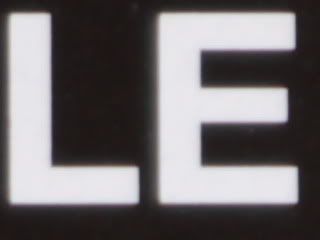 Lens with both teleconverters at system f/8
To avoid the glow wide open, here is the upscaling comparison using the one stop down images for reference:
1.4x upscaled image, 1.4x teleconverter image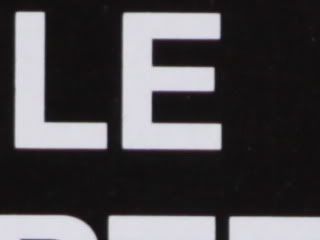 2x upscaled image, 2x teleconverter image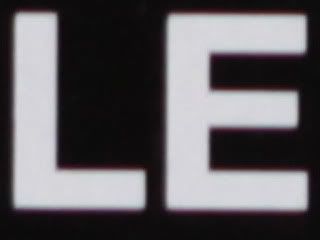 To me, at this specific physical aperture size (keeping the lens quality the same), both teleconverters give better sharpness compared to upscaling. Comparing results at a constant system f value would be harder as you'd have to dodge the lens characteristics wide open and also the sensor diffraction limit at the other end.
I intend to follow this up at a later time with a macro level comparison, as that is how I will mostly be using these parts normally.