Some samples... the first 5 are camera jpeg resized only with no further processing.
A thin moon... taken with camera at scope prime focus.
From same set as above, but this time using a 2x barlow for effectively 2650mm f/26. Even scaled down here you can see diffraction softening. It is still worth it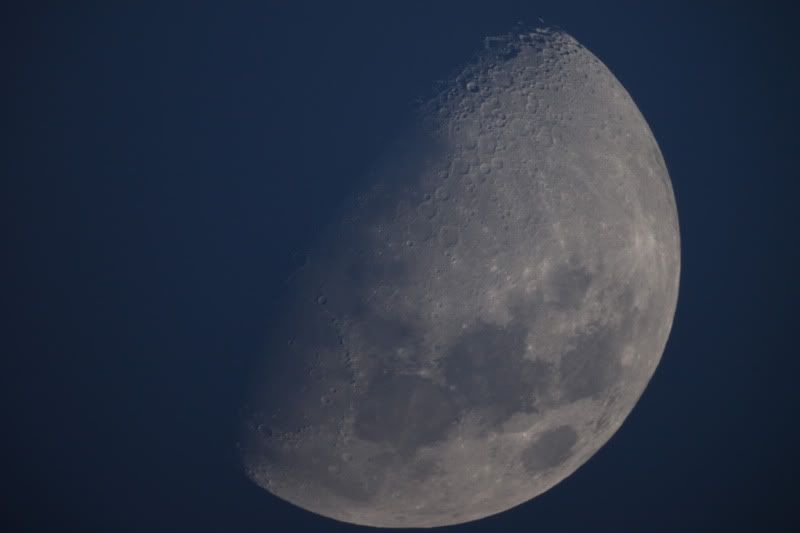 This is what the contrast looks like when the sky was still relatively light.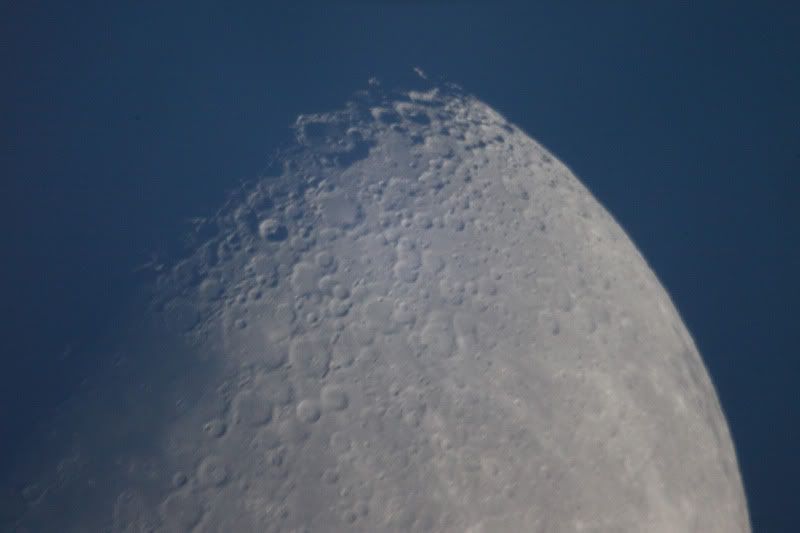 As above + 2x barlow again.
To give an idea of the size of the moon relative to focal length. Note the moon varies in distance, and therefore size from the earth. When it is close, it is too big to fit in a single shot on 1.6x crop sensor. Here it only just fits.
Also check out the
best moon
thread where I have posted two other examples. One shows the best resolution I ever got from the scope, the other is when I went for colour cleanness. Both of those involved processing.
And finally, my best planetary attempts with a DSLR: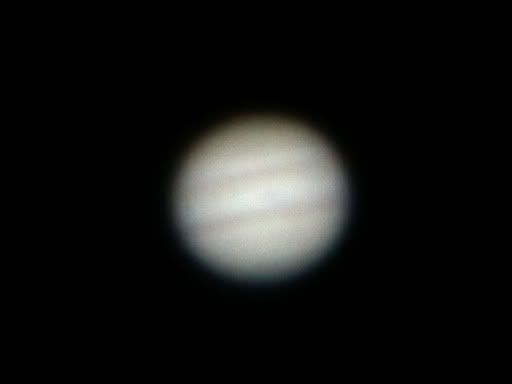 Jupiter -
2650mm f/26 1/10s ISO400, 7 shots stacked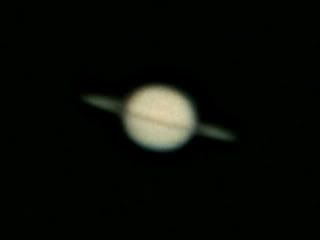 Saturn - 2650mm, f/26, 1/13s, ISO1600, up to 25 shots stacked