I'm probably doing something really stupid, but I finally got a chance to fit the focal reducer, and I'm not sure exactly how best to use it.
Test setup:
Scope: Maksutov-Cassegrain with erecting diagonal on its rear port (no mirror).
To that I have the 50D, t-ring and t-mount adapters.
I have a generic focal reducer branded Opticstar, nominal 0.5x, marked as such on the part with lens. It also comes with an extension tube which is unmarked. The bundle is sold as 0.5x and 0.3x.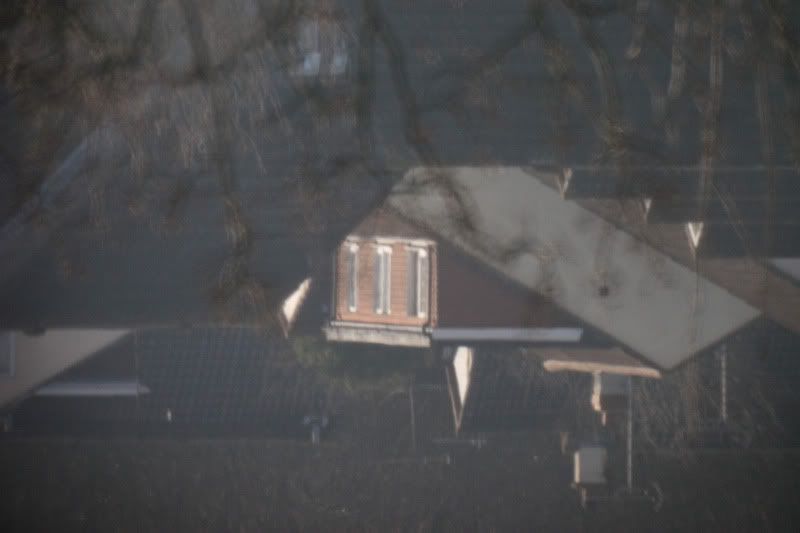 The view with the above kit without focal reducer.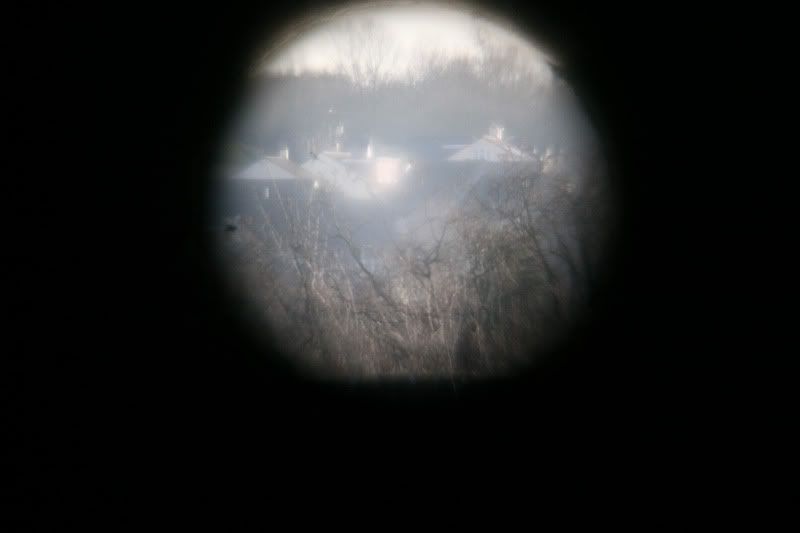 This is what I get if I screw the focal reducer only into the end of the t-mount adapter. Note the diagonal has a bit of a stop inside it, so I can't insert the whole lot in as far as without.
This is what I get if I screw the extension tube between the focal reducer and t-mount adapter.
What confuses me is that 2 and 3 seem... wrong? Without measuring, #3 looks about 0.5x, and #2 looks maybe 0.25x.
Should a focal reducer invert the image? Or is my spacing totally wrong? The contrast seems significantly reduced too.
I tried removing the barrel from the t-mount adapter and that didn't give anything usable. All I saw there was a donut of light regardless of focus.
I think I'll give it another try with the scope's side port (with mirror) if I can make the space.