First some pics as the mod was in progress...
I thought this was a Canon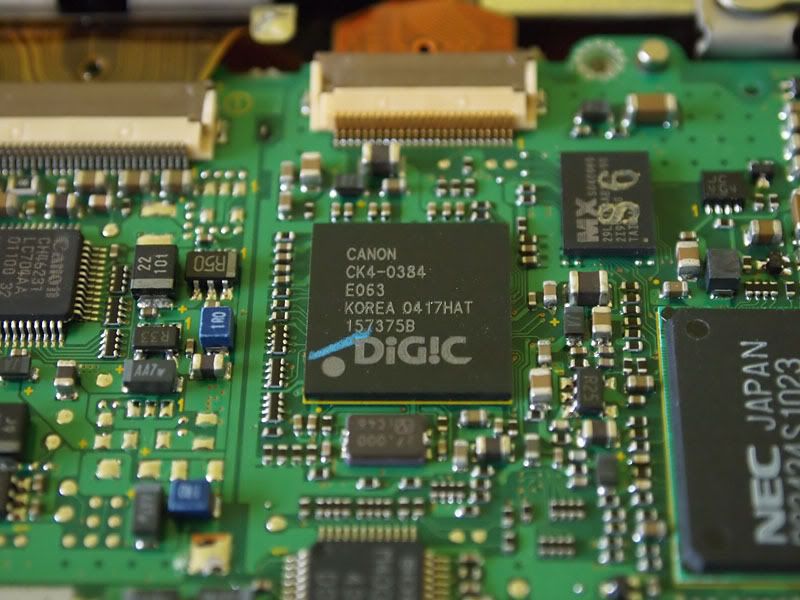 The brains behind the operation
The view from behind the shutter.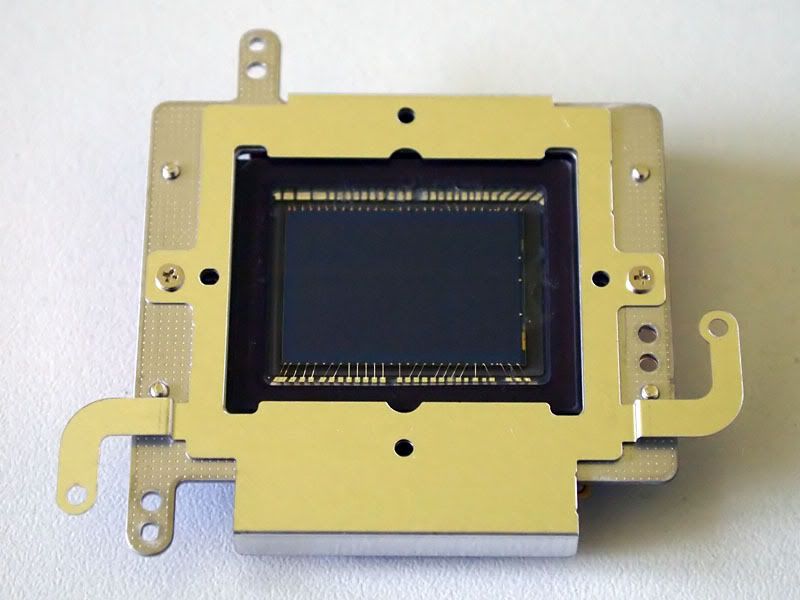 Sensor module with no filter in place.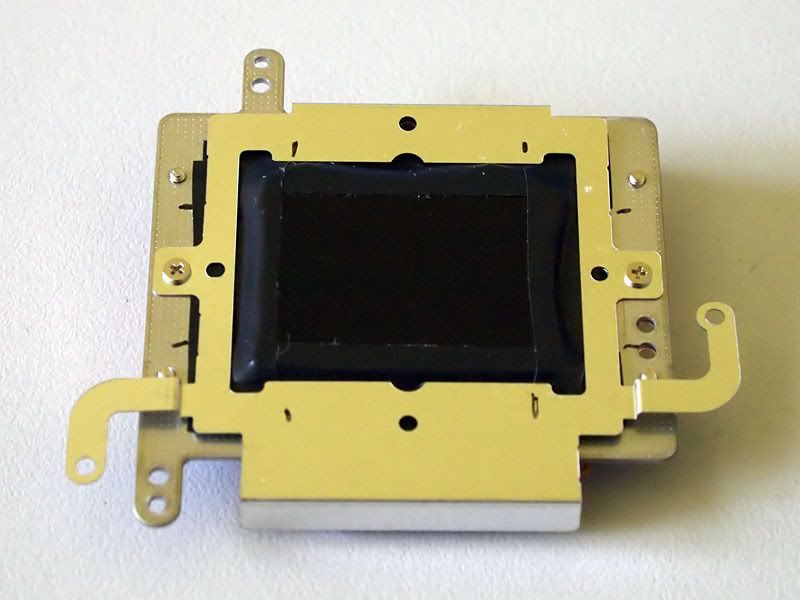 And... the IR pass filter in place, held by double sided tape to the module, and black electrical insulation tape around the edges.
And the results?
Following are taken with in camera auto white balance set to a shot of the sky. PP is auto colour balance in photoshop, resize and sharpen.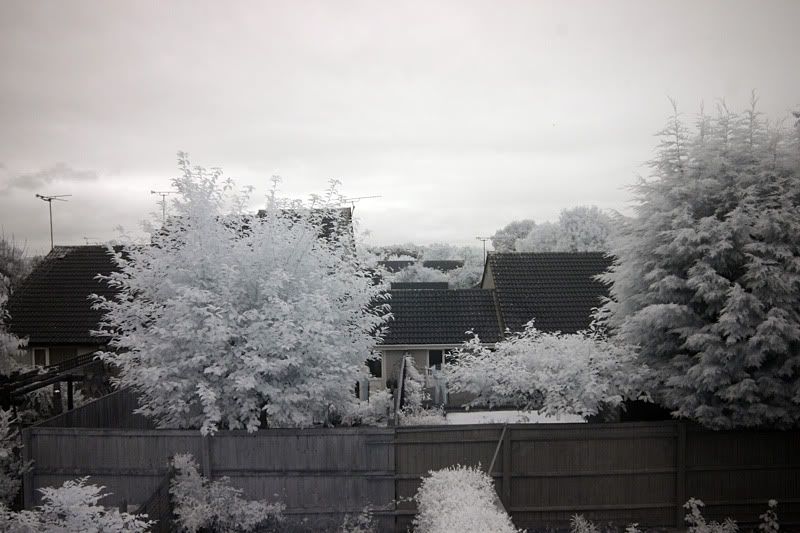 Outdoor view - seems to be good considering this is heavily overcast and raining.
Indoors, part of my kitchen. Interesting amount of blue going on. This happens mostly on blue or green coloured objects. Yellows and reds come out white.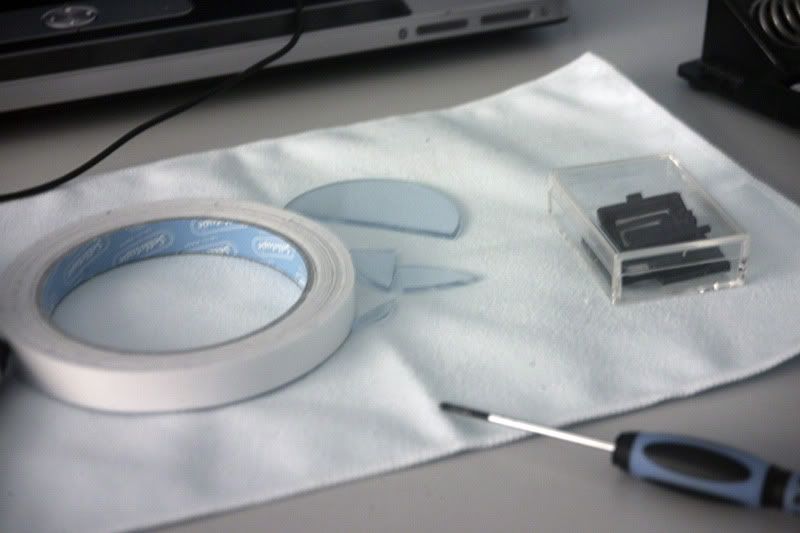 The left over parts of the filter - may be dark in visible light, but looks transparent here.
Final comments - severe dust problems! I just re-cleaned the outer surface of the filter to see if that helps but haven't retested yet. If it's on the sensor side of the filter, or even the sensor itself, it's staying there as it takes a long time to open it up.
Remaining on my to do list is to check the AF accuracy, and adjust it as necessary.