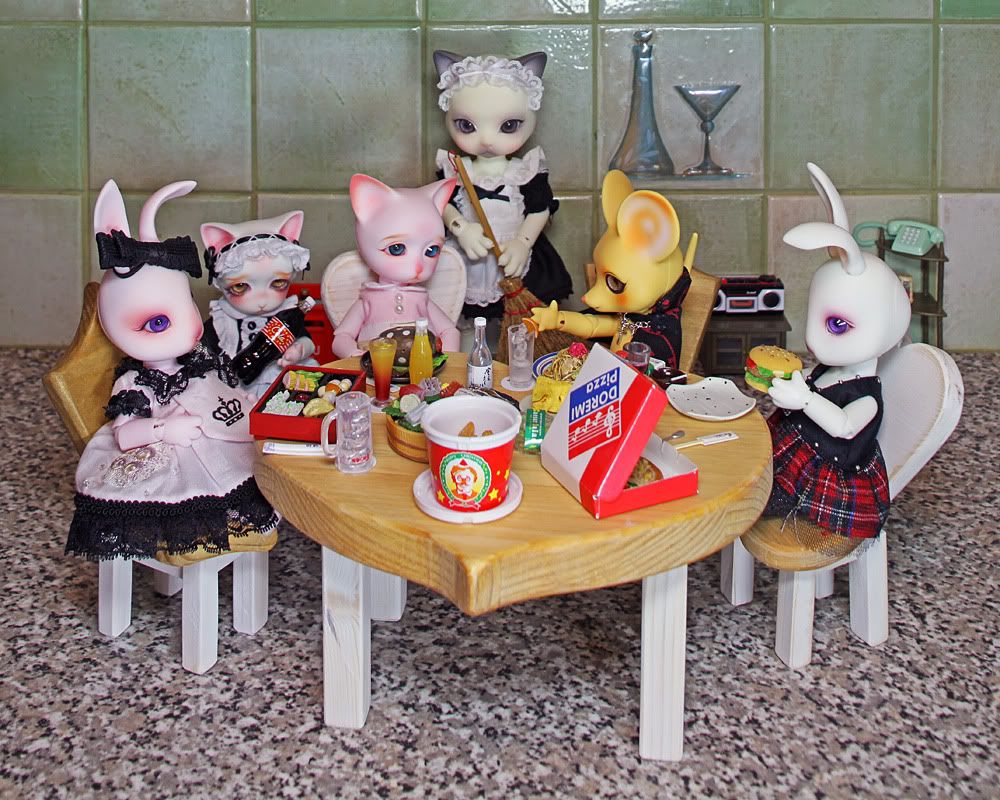 7D + TS-E 24L shifted, f/8, 1/20s, ISO200 on tripod
It's not often I get ideas, but this one popped into my head last night.
"Making of" notes:
My kitchen was the ideal backdrop for this, as it provides some interest compared to the plain black/white card I often use.
I started with the new 15-85 lens on the body, and after the initial shots I found that for a nice angle, I had to tilt the lens down quite a bit which caused the background tiles to show perspective effects. The focal lengths I was using was close enough to 24mm so I thought I'd try the TS. Here the tilt sensor in the 7D got its first use although in the end I didn't have quite enough shift I had to tilt the camera a little too.
The next problem was lighting. There are some cabinets just above this, and they cause a harsh shadows with the room lighting. I got two table lights and moved them around, eventually settling on one above left the camera position, and one to image right.
DoF was the next problem. I originally started at f/5.6 to balance sharpness with as much DoF as possible before diffraction might set in. That wasn't enough though, so I tried f/8. This isn't perfect either, but was close enough overall. The front of the table and background are slightly OOF but not too noticeable at these small sizes.
I did consider using tilt to move the plane of focus along the table, but on my unmodified lens the tilt and shift are on different axis. Some day I might do the modification to put them on the same axis.
Magnified live view was ideal for getting accurate focus. Even the improved viewfinder wasn't up to the job on this occasion.
I had some fun with the metering too. The TS lens has some effect on the camera traditional metering system, and it is very inaccurate with any degree of shift. Fortunately the live view metering wasn't affected by this.