Couple of days ago, browsing the used market on a major Norwegian photo site, I struck gold. The Leica 25 for sale, 5000 NOK (aprox. 880 USD). I thought the price was rather weird, as that lens sells new in Norway for 11900 NOK (aprox 2100 USD) from only one retailer. And sure enough, the lens was bought in Spain, and it had a couple of cosmetic scratches on the barrel, otherwise, the seller advertised it as mint. As the seller was reputable, I thought I'd give him an offer, and I did haggel a bit, mainly because of those two complaints, and got it down to 4000 NOK (aprox. 700 USD).
Friday, bright and early, I went to the post office, and picked it up. Unpacked it at a café, and felt relief. The lens was as advertised, in it's original box, the only thing missing was the lens pouch (but I never use those anyway).
Well, what do I think of it? I think it's one of the sweetest little lenses I've ever used. I've used my share of nice glass, from the deerest Canon and Nikon zooms, to some of their best primes (notably the 24L, 35L, 50L and 85L). The bokeh is sweet, it's sharp as a fox, it's solid and the AF is fast and accurate (I feared this, as some noted the AF for being unprecise), but so far, it's delivered in bucketloads.
First off, I went to the local cemetary. I thought it would be a nice venue to test the lens, not for sharpness, but for something much more important, for mood, color and general look.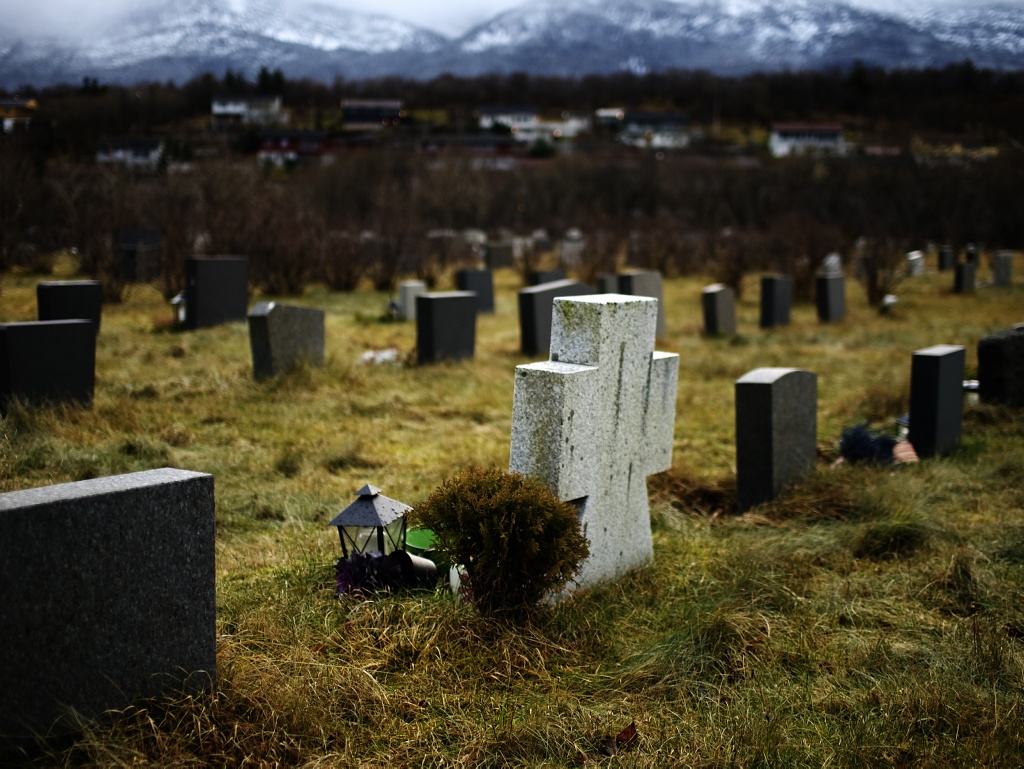 f/1.4, ISO100, 1/160s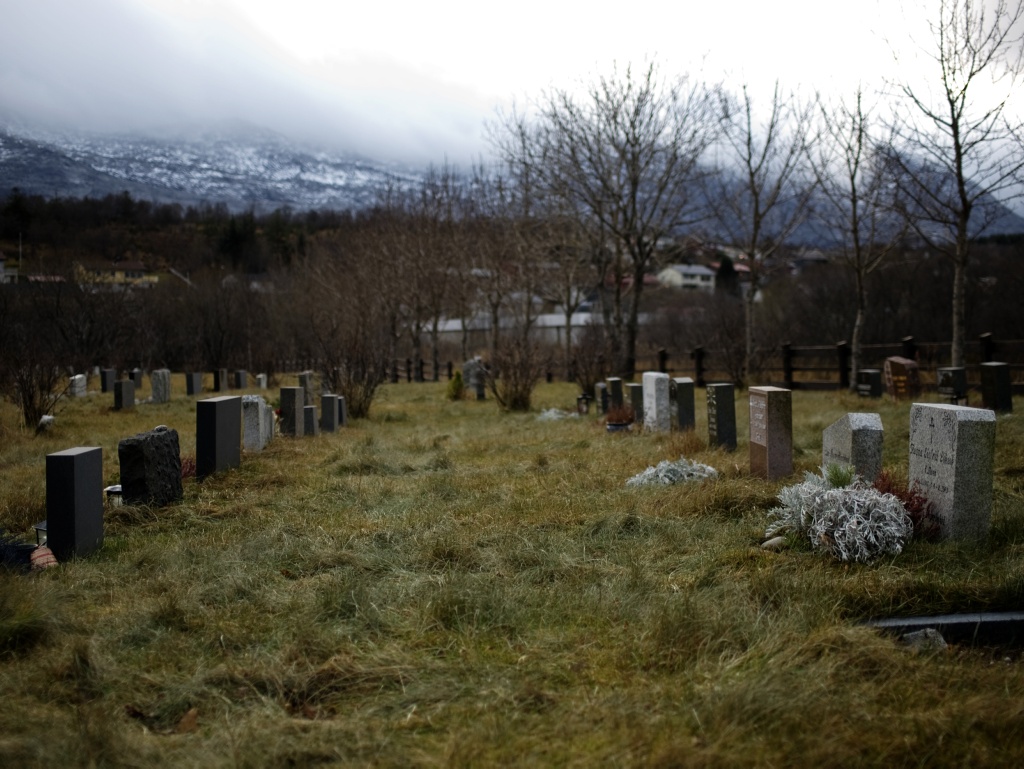 f/1.4, ISO100, 1/160s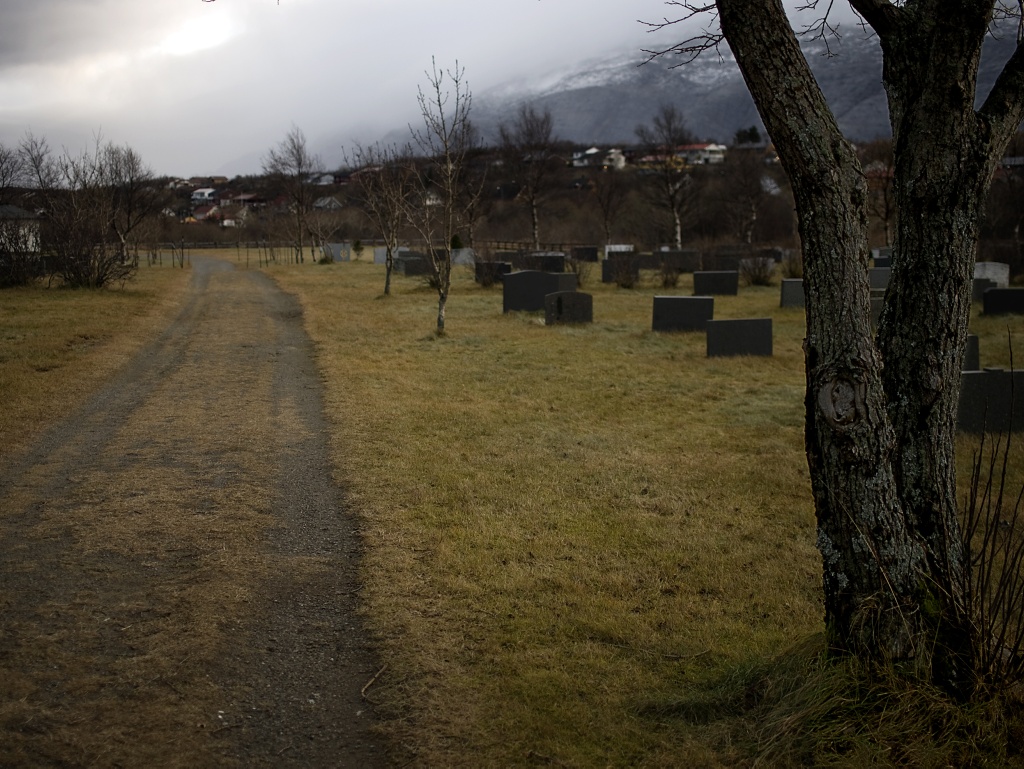 f/1.6, ISO100, 1/250s
Mission accomplished, the Leica did offer the small pieces in the pussle always involved when trying to create some doom and gloom.
So, yesterday, I had a small fotowalk with a buddy. We went to our favorite café for a latte and a cappuchino.
First off, how's the bokeh?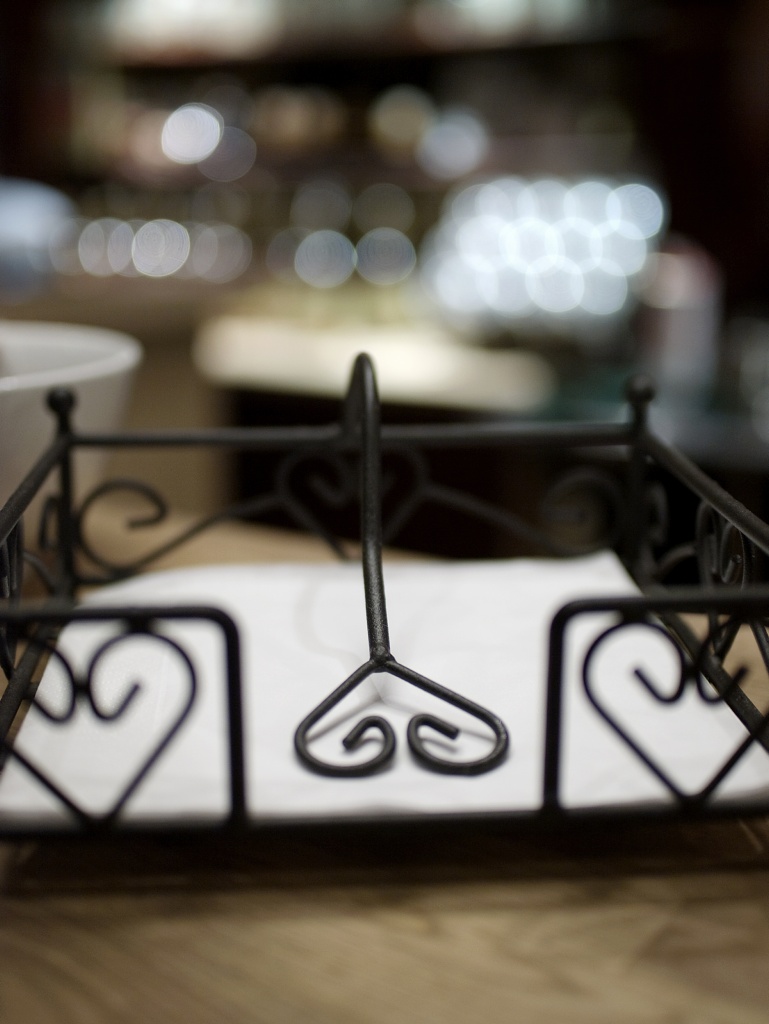 f/1.4, ISO400, 1/60s
Hm. I'd call that faintly acceptable. The Leica seems to produce very nice bokeh, but I'll have to do some testing at different apertures to determine if it gets better or worse stopped down.
Behind the counter, this lovely girl was hard at it making my cappuchino, and kindly didn't get grumpy when I started to get into my reportage mode, and snapped of a couple of shots.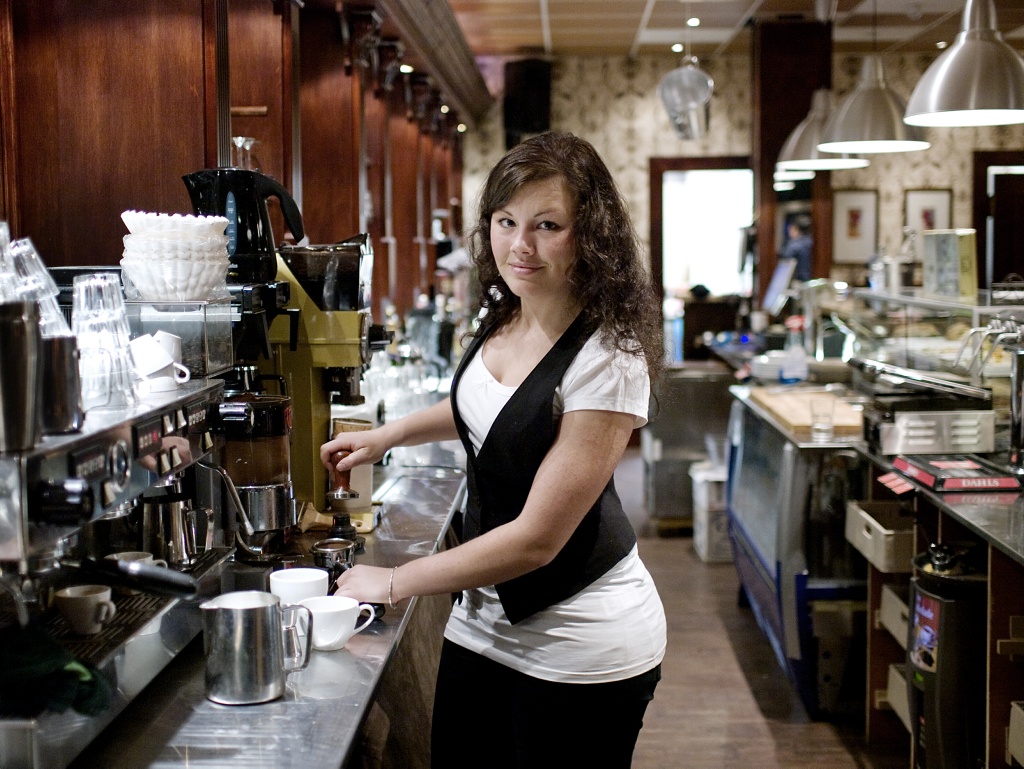 f/1.4, ISO800, 1/60s
So it works well for reportage portraits, and environmental portraits. Which is what I generally do when doing portraiture, so not bad, not bad at all.
I also met the cook, and she was equally understanding when I snapped off a portrait of her.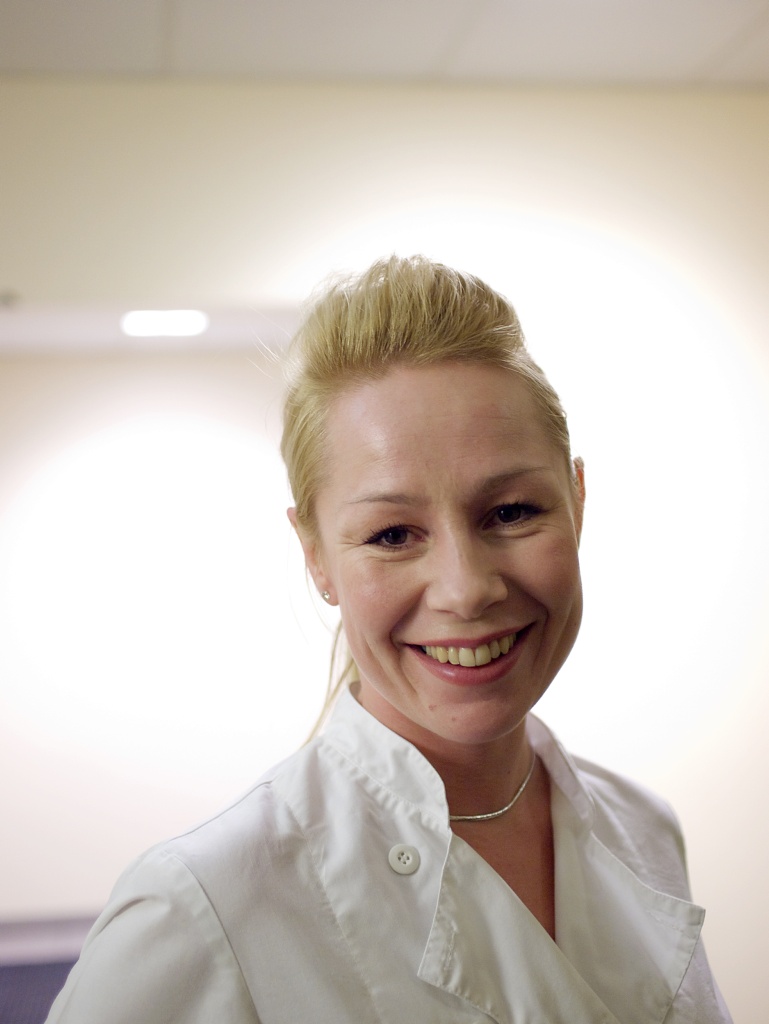 f/1.4, ISO800, 1/60s
Works pretty well, of course, the light isn't all good, and there's a strong element of backlight. You won't see it in this low-res picture, but the lens performed well with regards to sharpness, despite heavy backlight.
The fotowalk turned into a semi-amateur strobist session (I've got a lot to learn, but steady progress y'know) as we'd forgotten that it get's, well, very dark in the northern part of Norway in November after 1600 hours. We're talking f/1.4, 1/5s & ISO1600 dark, and that's dark by any means.
So, a couple of shots made with the Leica during strobist work.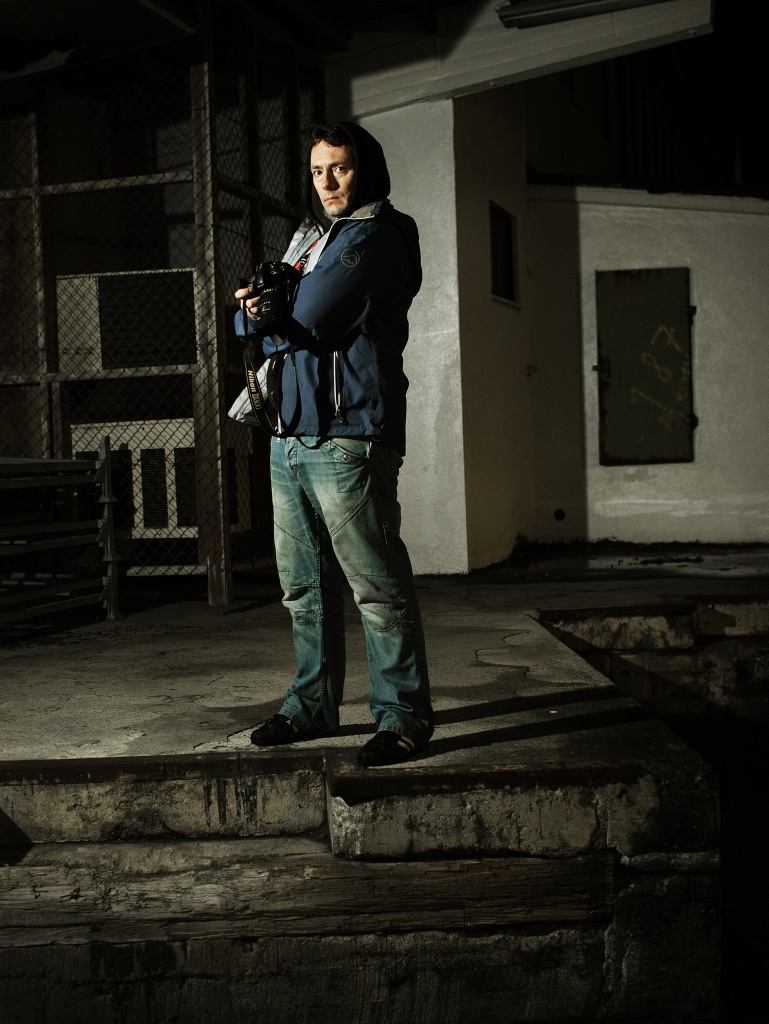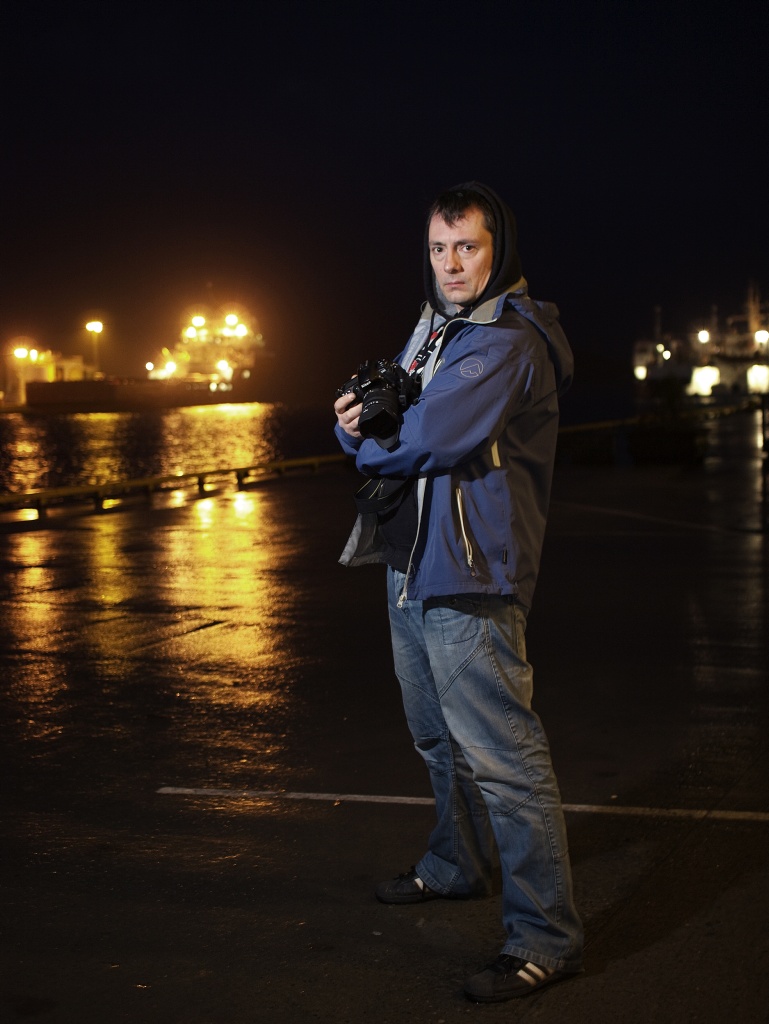 This was sort of a pain in the backside, but not because of the lens. The primary problem was that the bloody E-3 wouldn't focus. I know it was practicly pitched dark there, but I've obtained sharp focus with a Canon 5D mark 1 under similar conditions, so if someone from Oly is listening, get on it! However, it got a wee bit better with the focus assistance flash (but not by much, really..). My mate with his D300 managed a lot better as the D300 has a bleeding focus lamp. /Rant
That said, I must say that the files I got when swapping cards with my mate didn't impress me with the D300 in that regard. Up to 1600, there's no difference to speak of in real life conditions (and shooting RAW, I only shoot RAW, JPEG might differ)
In short, though, I was impressed with the Leica. The f/1.4 aperture made the job of getting focus a lot easier than it would've been with my old work horse, the 14-54. Oh, and the images were nice and sharp too, as long as it aquired focus.
Today, though, I went to do a reportage about a costume workshop, really nice people and it was, of course, the first test of the Leica as a work tool. I never use flash for reportage, I always use available light (which beggs to differ why I've worked with the E-3, and not a D700 for all this time). With the Leica, it was all good, though. Shooting wide open under fluorecant lighting, it aquired focus neatly on moving and static objects, it was sharp as something sharp, and the brightness did wonders.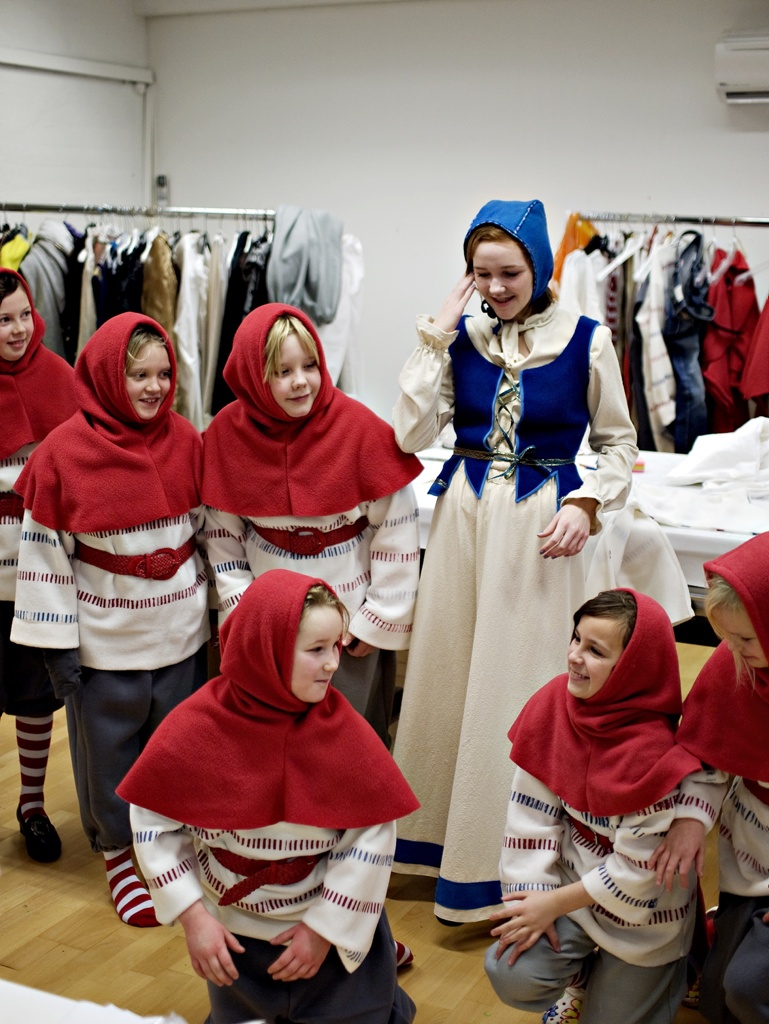 f/1.4, ISO400, 1/200s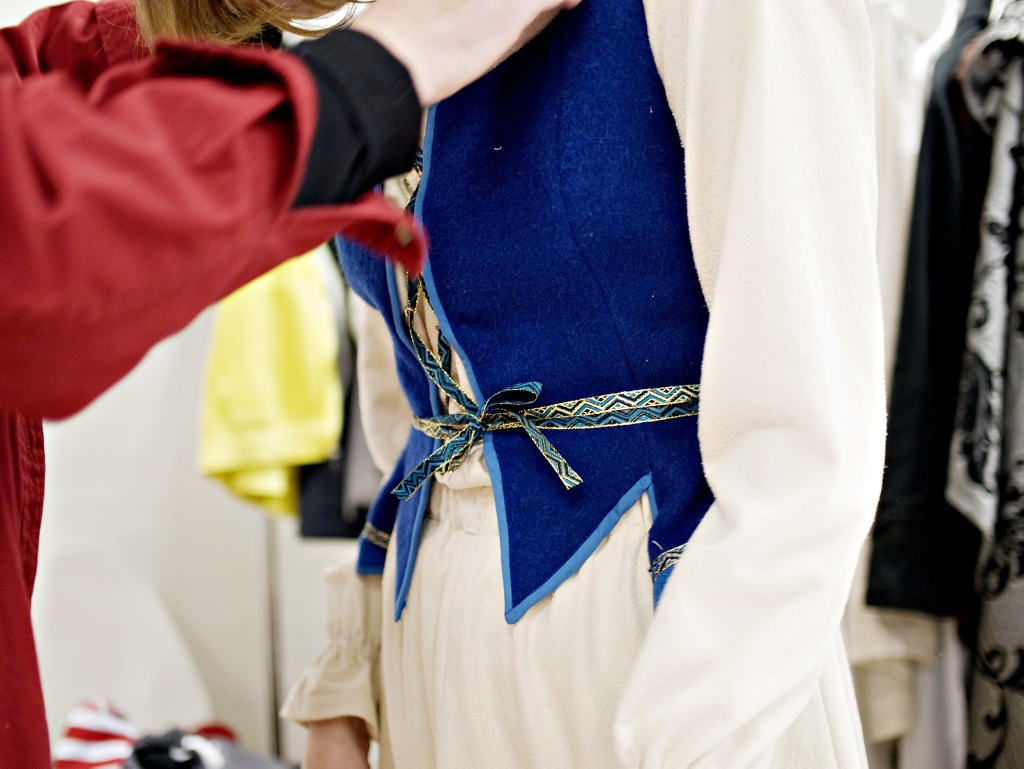 f/1.4, ISO400, 1/80s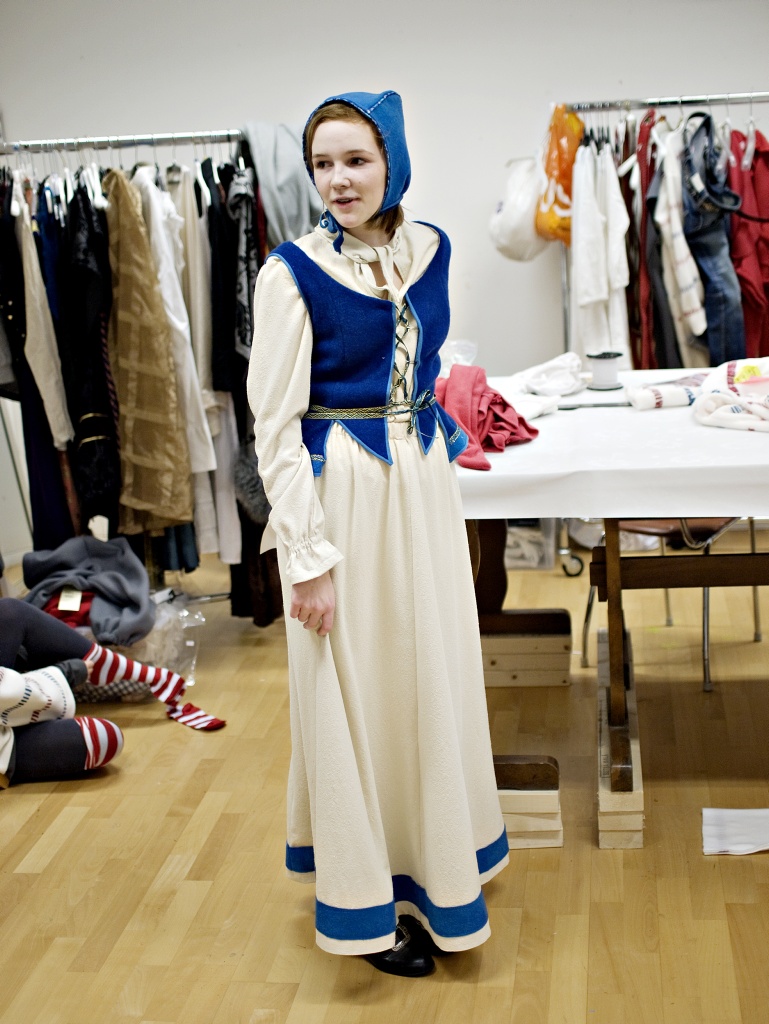 f/1.4, ISO400, 1/200s
Worked very well.
Sharp under working conditions? I'd say so: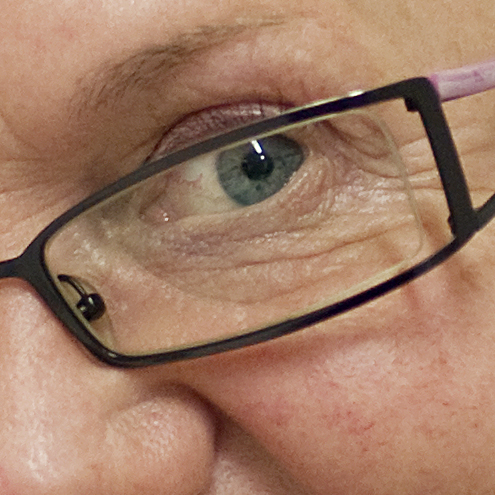 f/1.4, ISO400, 1/200s.
So, tonight, getting home from the workshop, I though I'd test if it'd be nice to see if it would give me good performance when the light was gone completely.
And it did!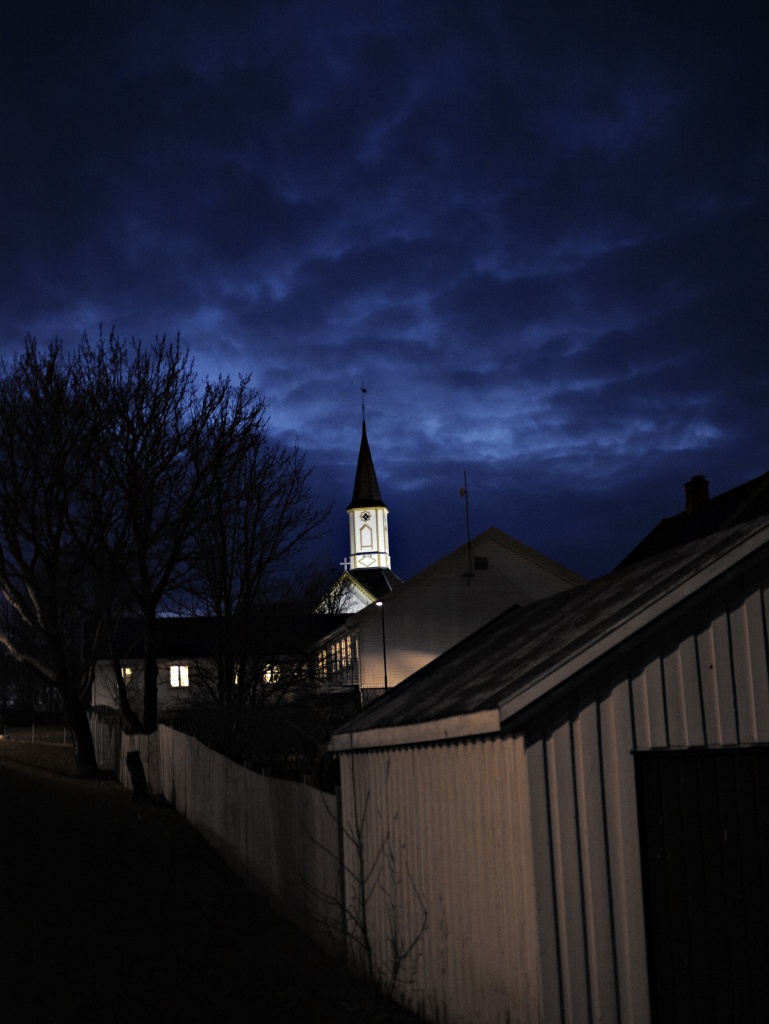 f/1.4, ISO800, 1/13s
So, what's my conclusion?
Well, it's big. I don't mind that, it's no bigger than my 14-54. It's heavy, but I don't mind that either, as it's not bigger than my 14-54. It very expensive, but I don't mind that, as I got it for practically no money. It's AF is no good when it's pitch black, but then again, that's the E-3s fault, and it works pretty well inn all other conditions.
But I have one question, all this time working with zooms, what were I thinking? Why didn't I stop eating and get this gem of a lens before?
To borrow an expression from our British neighbours; I'm happy as Larry.
Edit: I know some people like to study images at 100 % to make sure they are sharp enough to print for billboards (I love this sport, it's even better than touring car racing), so why not.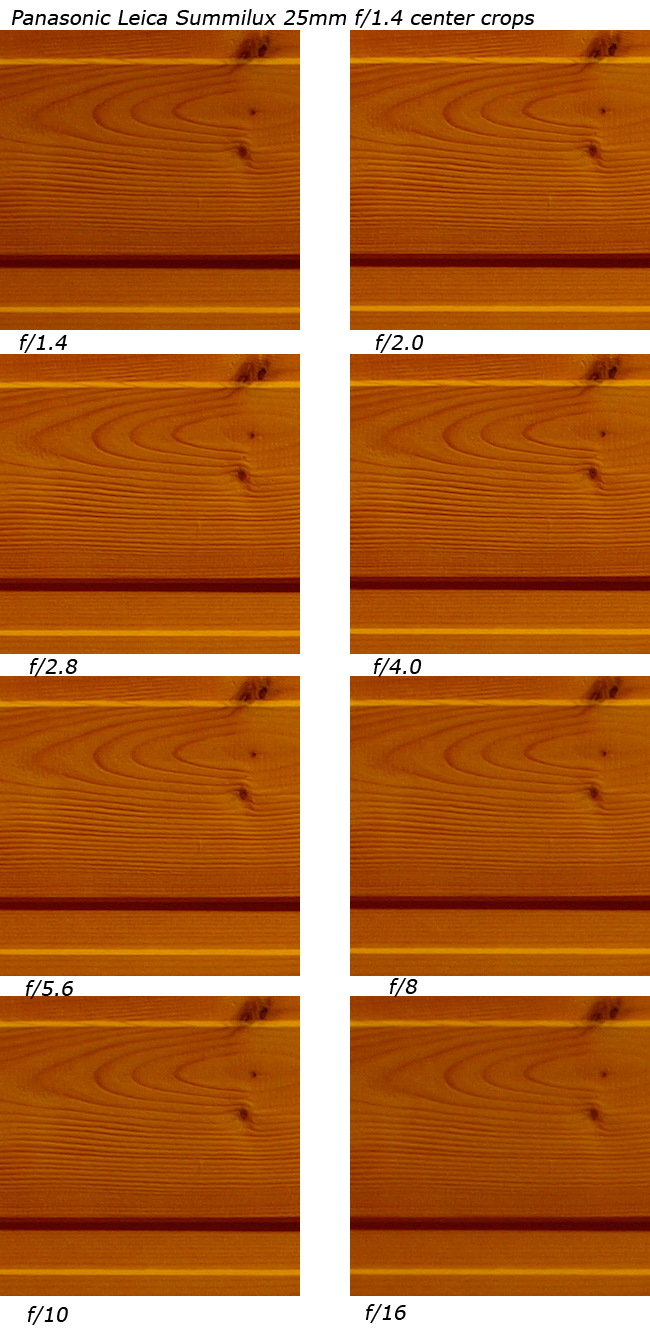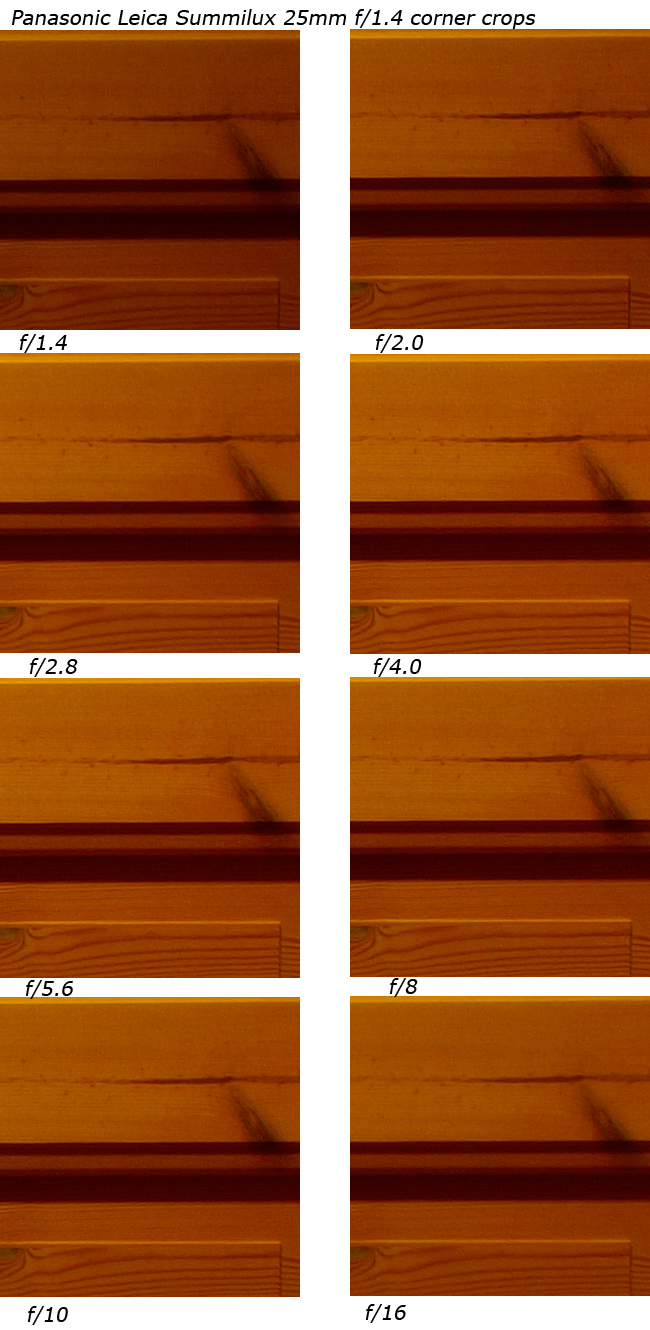 I'll note that the dark exposure in the corners is the result of shading (vignetting) at the larger apertures. This can be an issue, but not one that has had any real importance in my actual
use
of the lens, and that's what important.
This test is somewhat compromised by my thirty year old tripod, the POOR light and other factors (also note I used f/10, not f/11 by accident, the difference shouldn't be noticable).
In the center, the lens displays impressive sharpness through its range,perhaps limited a bit by diffraction after f/10. It's less sharp in the corners, but it should still be adequate.
Enjoy.