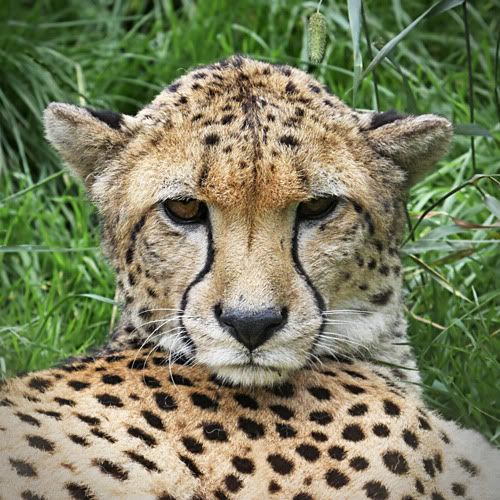 Click for bigger version.
Camera Model: Canon 50D
Lens and focal length: Canon 100-400L at 220mm
Aperture: f/8
Shutter Speed: 1/320s
Sensitivity: ISO500
Post processing: shadow recovery, saturation, noise reduction, add vignette, contrast, resize, sharpen.
Cheetah at wildlife park, waking up and wondering who's around. Taken through a dirty glass window smeared by the dirt from countless children. There was quite some contrast reduction due to this in part of the image, which I controlled by adding a slight vignette, also helping to focus into the middle of the image.