Managed to call my first Coyote.
Spotted it quite a ways up the side of the mntn (realitively small mntn mind you) and blew a rabbit distress call and brought it down a way but from it's vantage above me must have spotted me and decided it was close enough and I wasn't a rabbit screeching...lol
After a bit of sitting it tried to belly crawl under the electric fence and judging by the actions it got a wake up call.
It was quite wet then which may have aided that along some.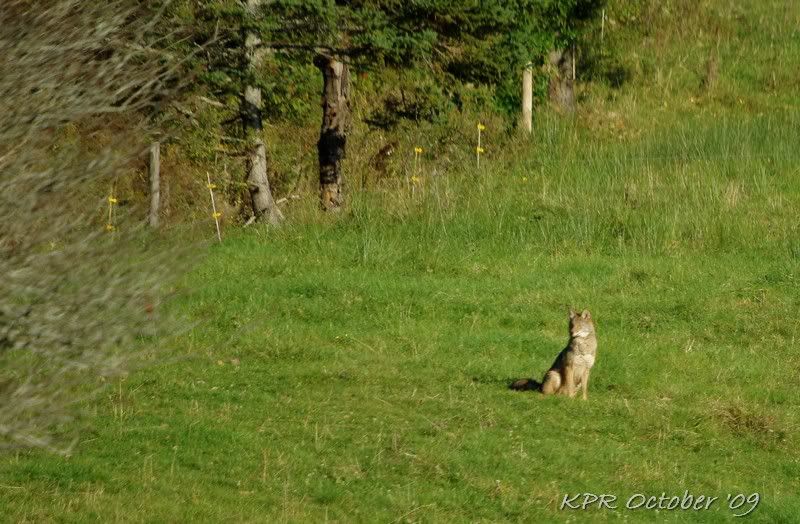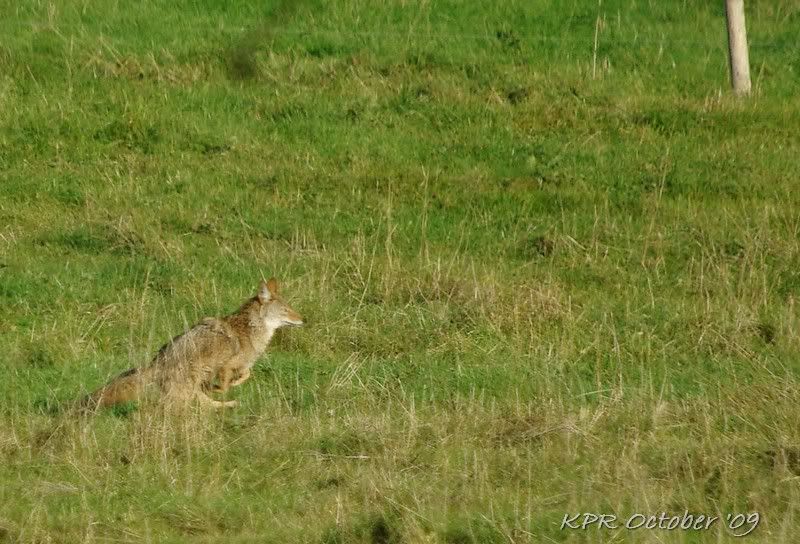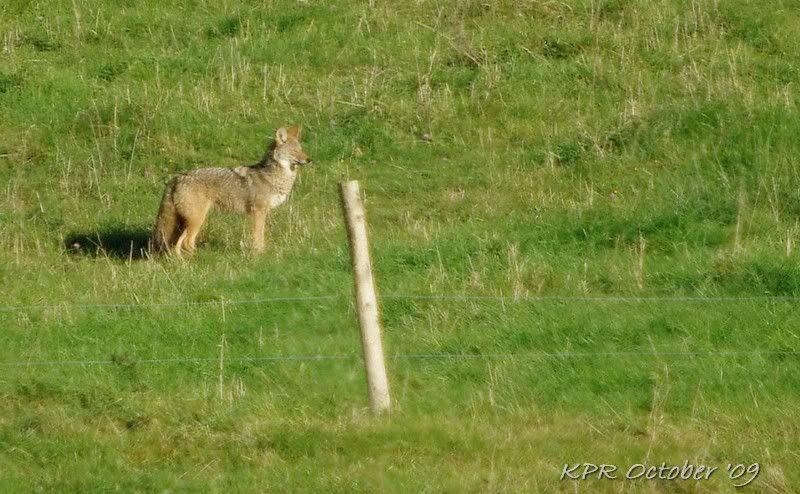 _________________
Pentax K-5
Pentax 18-55mm,Pentax 50-200mm,Sigma 17-70mm,Sigma 70-300mm, Sigma 50-500mm