Here are couple of pictures showing what this lens can do in really dim lighting. Both of these were taken hand hand on a Canon EOS Rebel 450D at 1600 ISO with only available lighting. It was very dark inside the bar to say the least.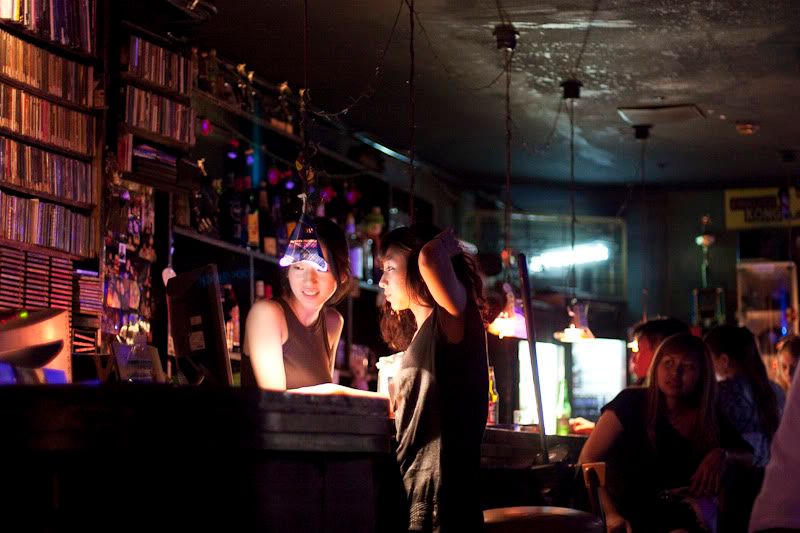 Bartender and one of the servers chatting at the bar.
F1.4, 1/50, ISO 1600.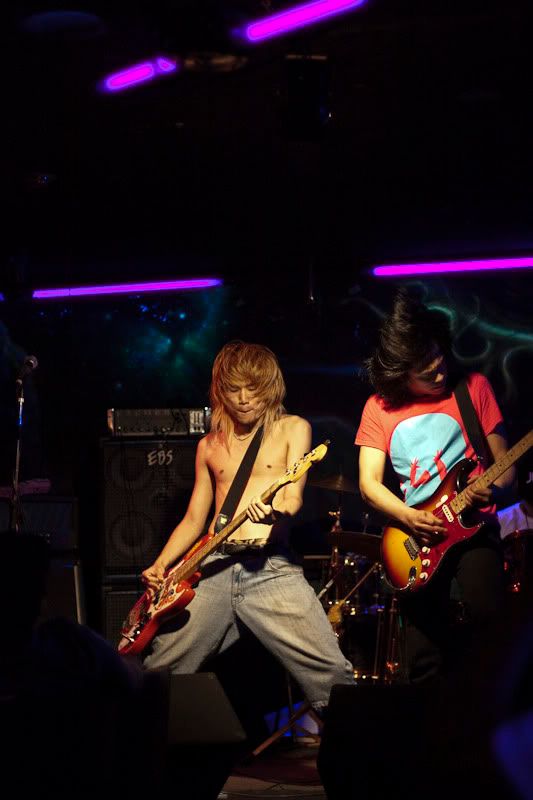 F1.4, 1/320, ISO 1600. Being able to use a shutter speed of 1/320 in lighting this dim was truly amazing! A slower speed would of blurred the performers on stage.