I decided to buy a Canon BG-E5 Battery Grip yesterday for my Canon EOS Rebel XSi, aka 450D. Grip is also compatiable with the T1i (500D).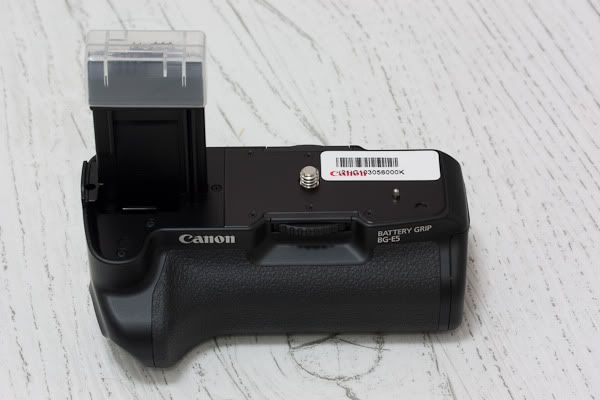 Front view, the electrical contacts are protected with a plastic cover so they don't get damaged while being shipped or handled. The large dial controls the mounting screw to secure the grip to the base of the camera.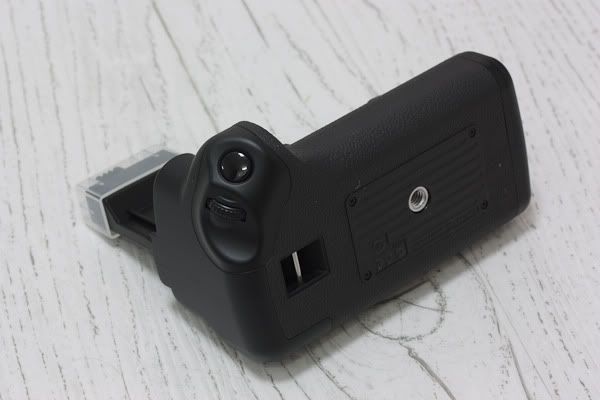 Shutter button and control dial to use while shooting in portrait orientation.
An On/Off Switch, Exposure Lock, AF point, and Exposure buttons are found in the back. The On/Off switch does not power the camera off/on, it activates the controls on the battery grip so that you don't accidentally hit while shooting in landscape.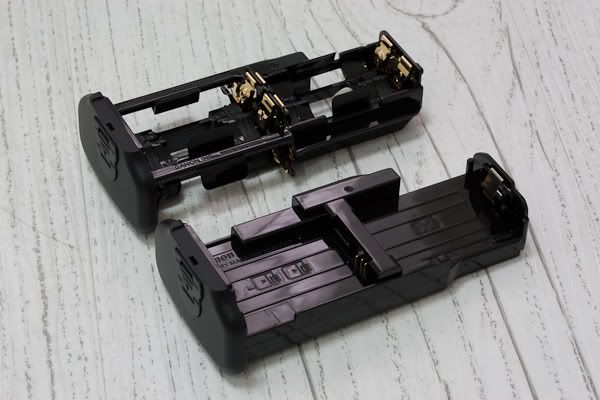 The grip comes with two magazines that slide into the BG-E5 grip. One allows you to use up to 2 LP-E5 battery. The second magazine allows you to use 6 AA battery to power your camera.
Although you can use 2 LP-E5 batteries to extend the shooting time of the camera it will work with just one battery.
To attach the grip you simply pull off the battery door cover, It pulls right off, and slide the grip in and secure the mounting screw with the large dial.
Before and After: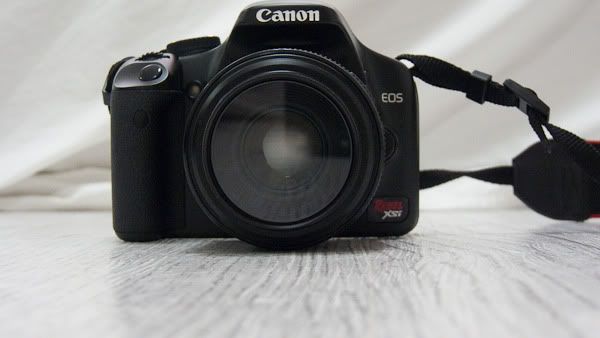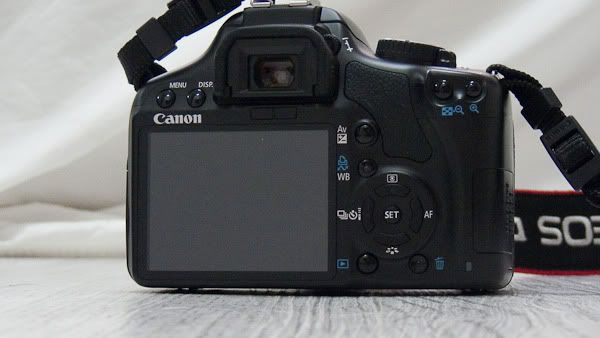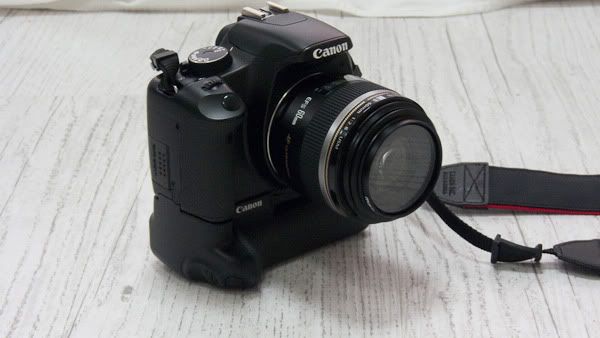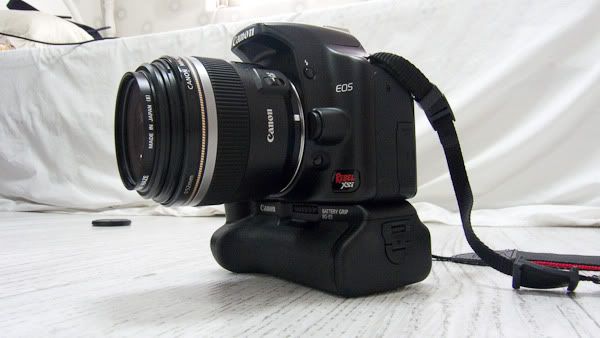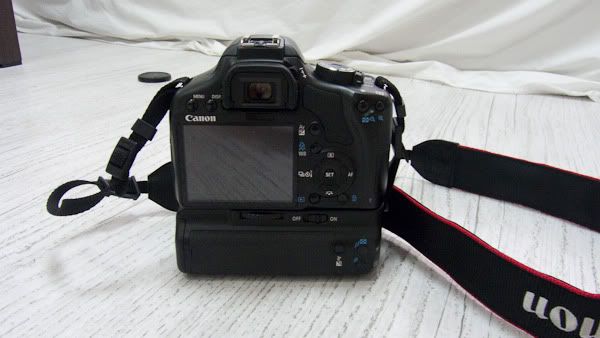 Pros and Cons
Pros: Shooting in portrait is an absolute pleasure with the grip. Can "extend" the shooting time of your camera without hassling with changing out battery. Allows use of AA batteries if you so choose to. As far as camera accessories go its relatively cheap at just over $120 from Amazon. Adds some much needed weight to the XSi/450D to help balance heavier lenses.
Cons: Lack of weather sealing but that is nothing new or surprising. Adds weight to the camera, while this will be a Pro to most, it may be a con to some. After feeling the grip while shooting in portrait mode you really realize how small the regular grip on the XSi is.
Spent the day at the Korean National Museum after buying the grip and I have to say again shooting portrait style is such a pleasure now.
Last edited by elro on Mon Jul 20, 2009 12:08 am, edited 1 time in total.