No, I didn't go back to the butterfly farm. These are in the wild.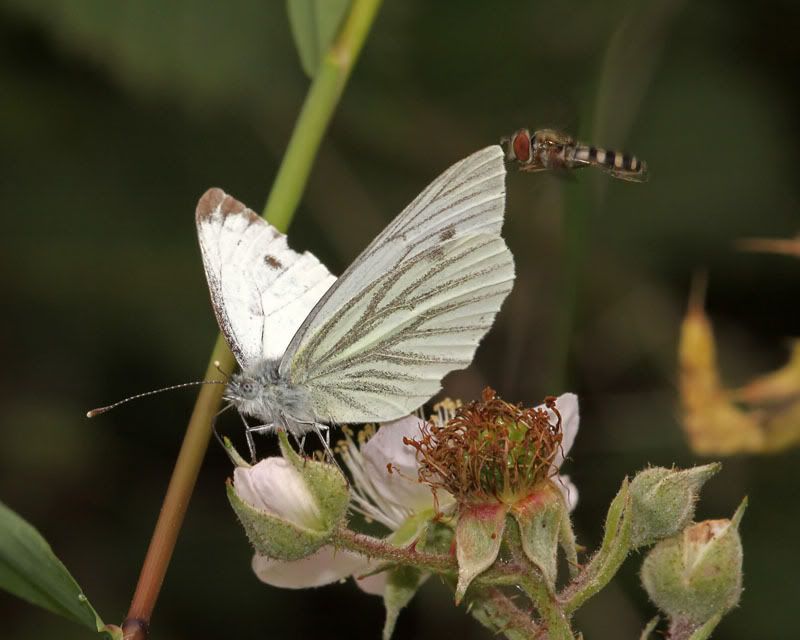 The last one was another "almost" shot. The moment after this shot, the butterfly closed its wings and the hoverfly landed on the top of the butterfly's wings! In the split second it took me to react it flew off again...
This is 100% lossless crop from camera jpeg.
The motion blur isn't due to me as the rest of the shot was fine.