I've always been a fan of computer games, and Zelda was one of my favourites.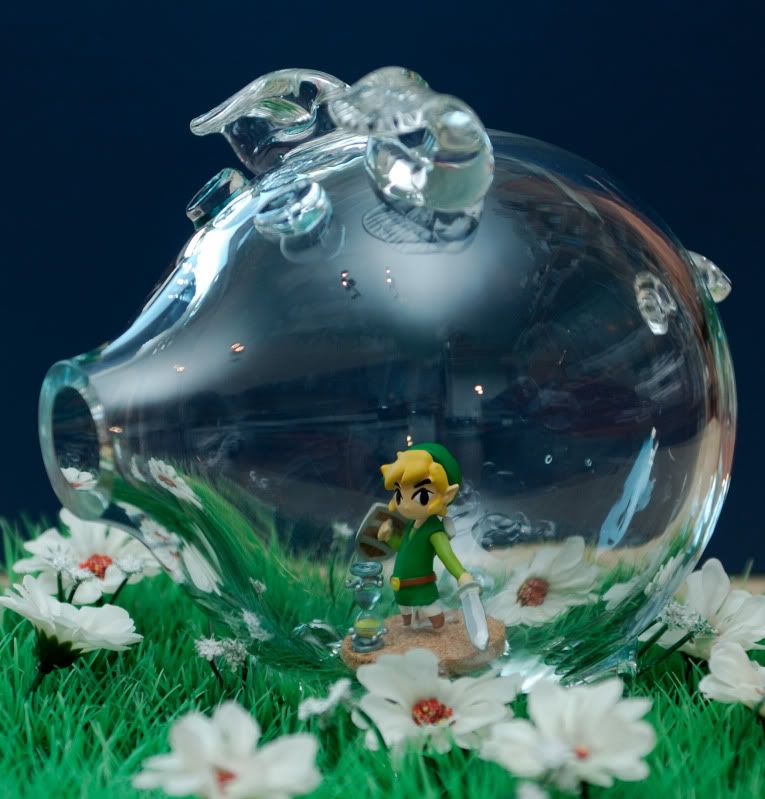 I know that this photo could be better, the reflection of the room and myself in the piggy bank are not prizewinning additions in this picture.
But I don't want to turn to photoshop. Thing that are there, are there. and things that aren't just aren't. Other photo's from this set-up don't have the reflection, but they have other flaws that are far worse that this, like the little fellow being warped by the curvature of the glass.