Silver Rain...
All my shots are within 20km of my home...no zoo's or fences
Wolf....
My 3 weeks vaca...
Well I was hanging out in trees watching bears mostly.
Had at least ten differant bears coming in regularly.
Had one about 300lbs ten feet underneath me with no clue I was there.
It was paying attention to the "Boss Momma" and her two cubs 50ft away.
About 600lbs of bears within 50ft of me...exciting?....You bet!!!
This first one is the one that came in right under me...kinda looks like it could swallow the barrel.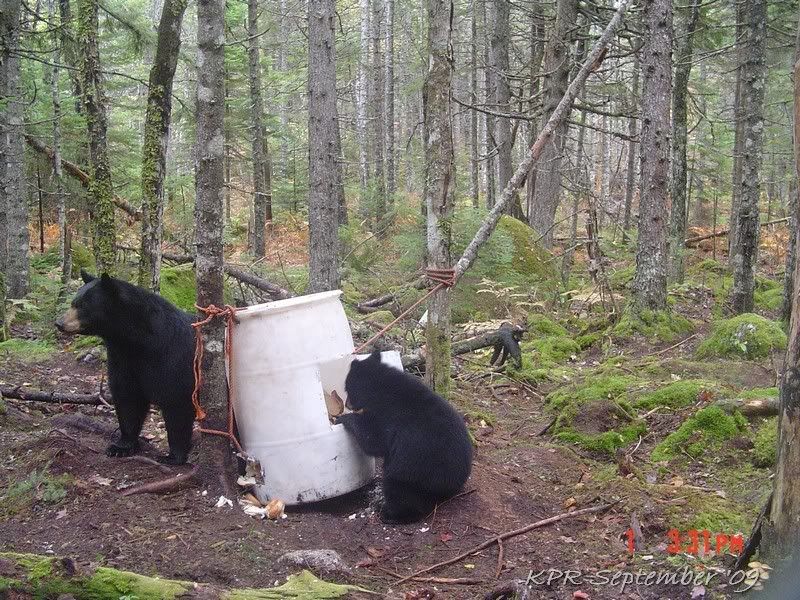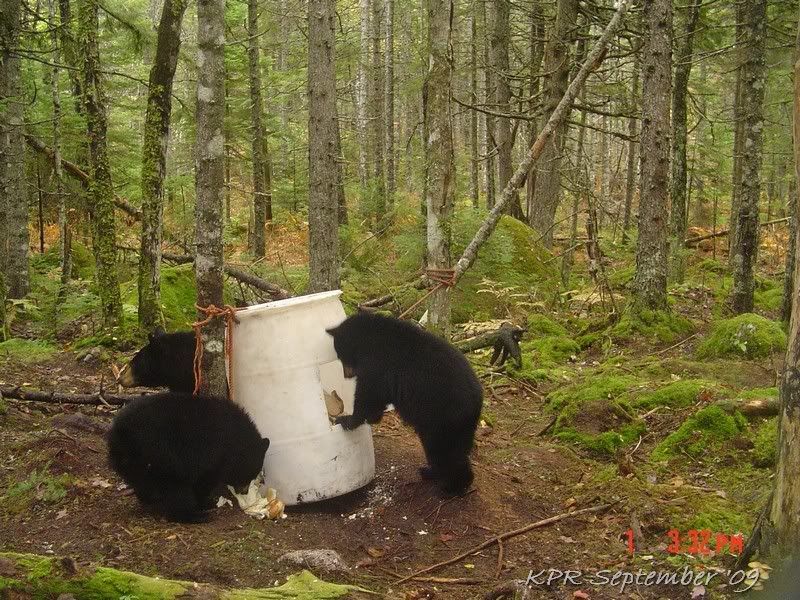 Bossy's cub and adopted cub "The Runt"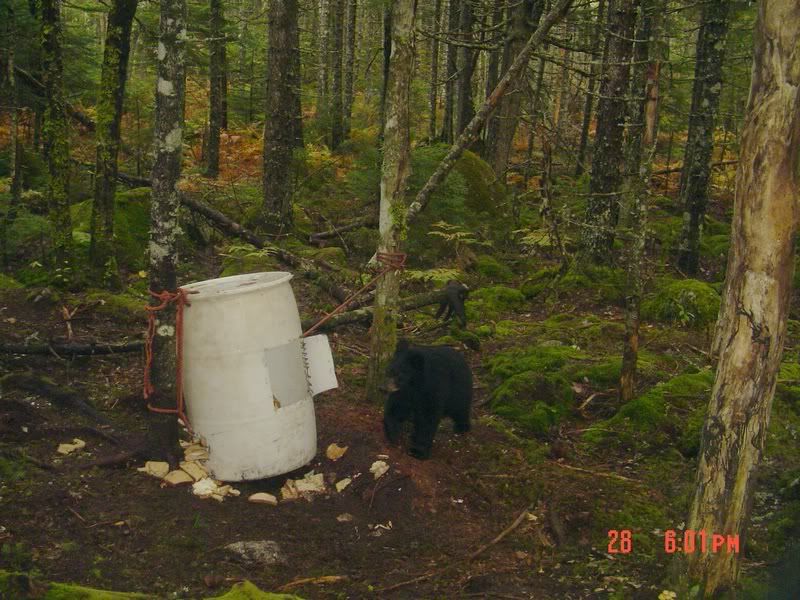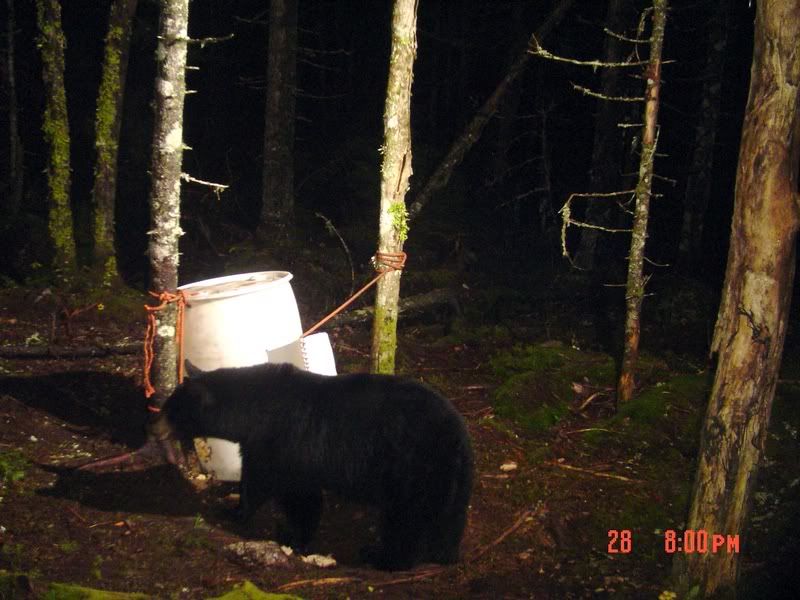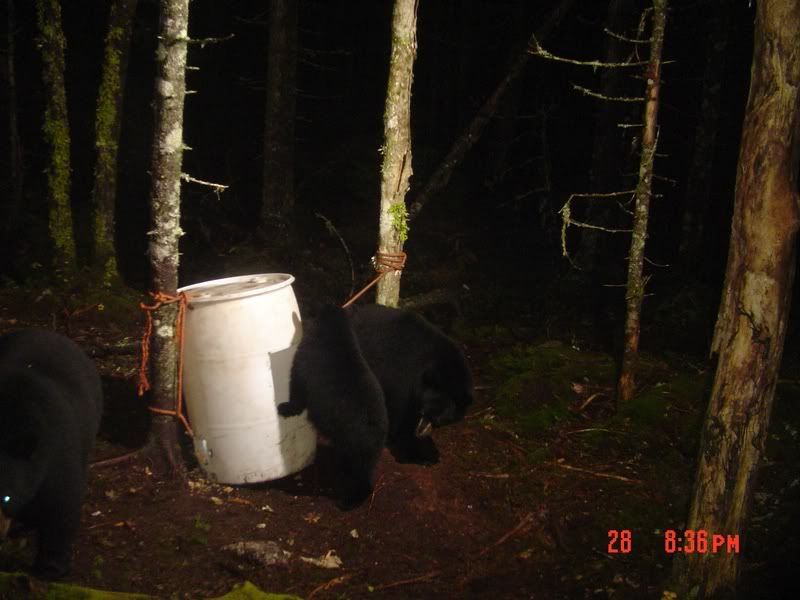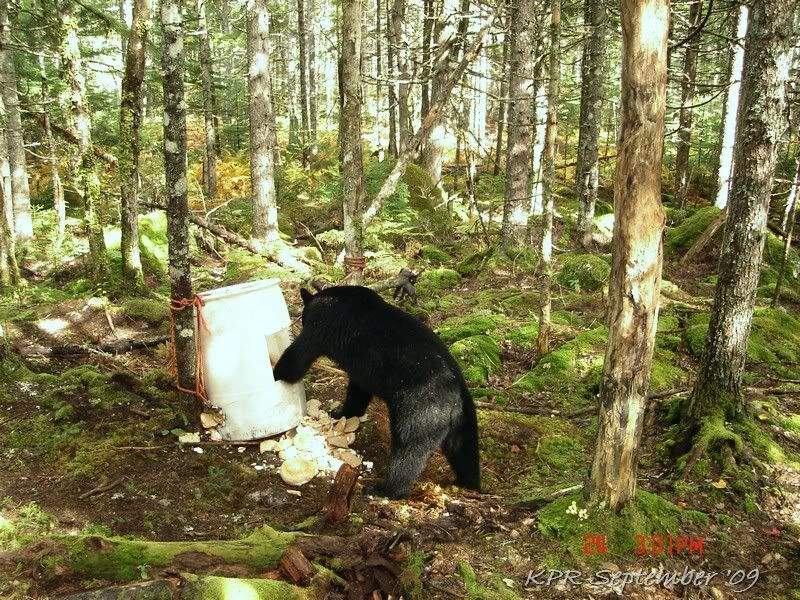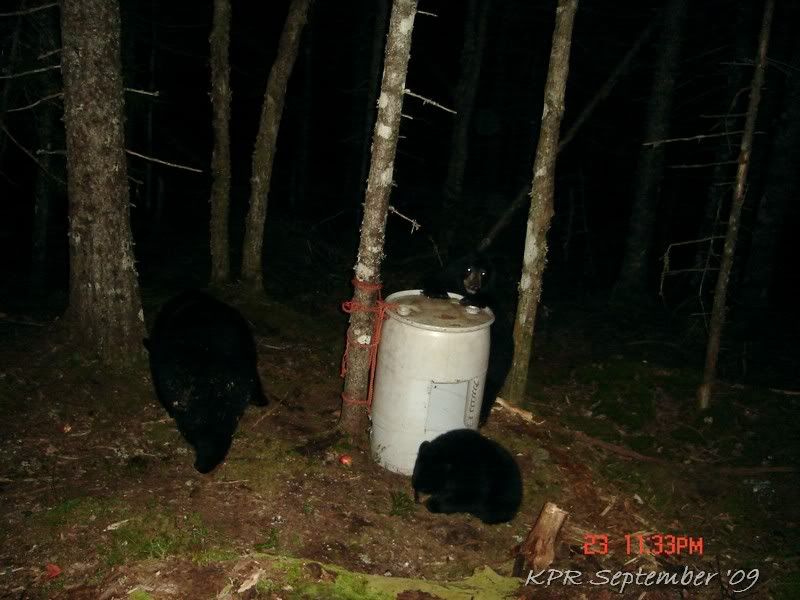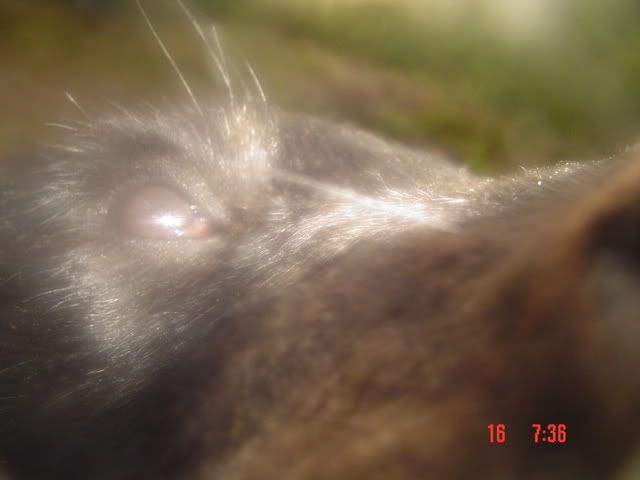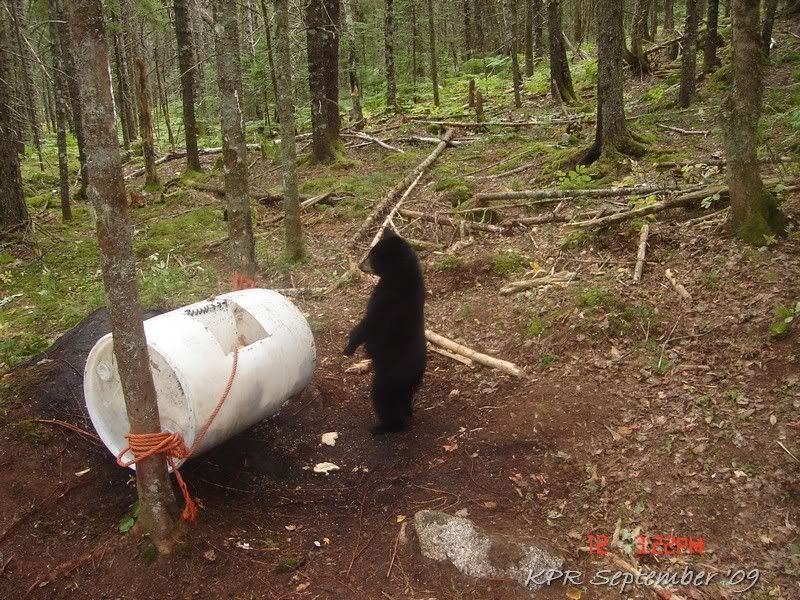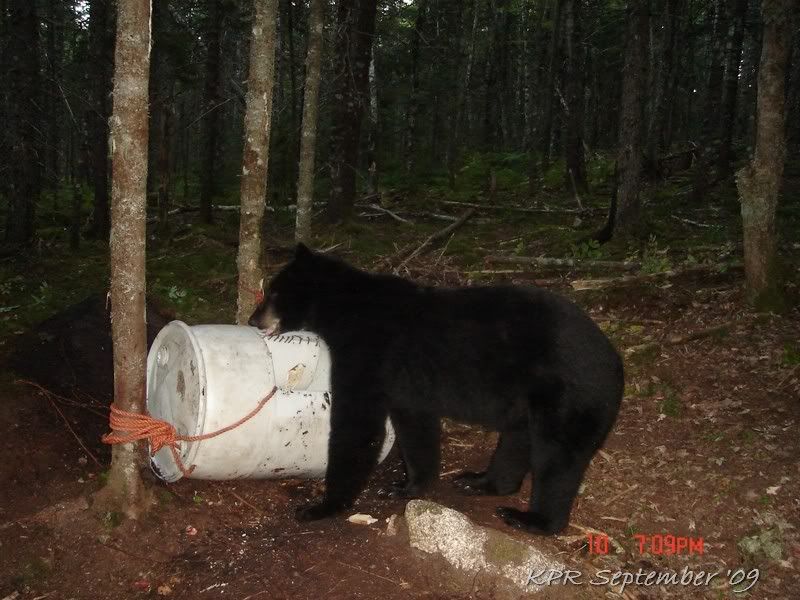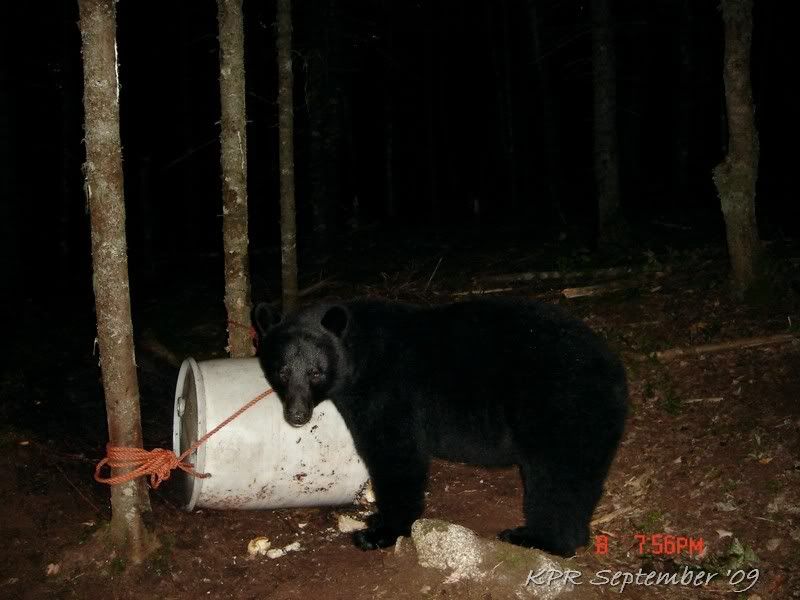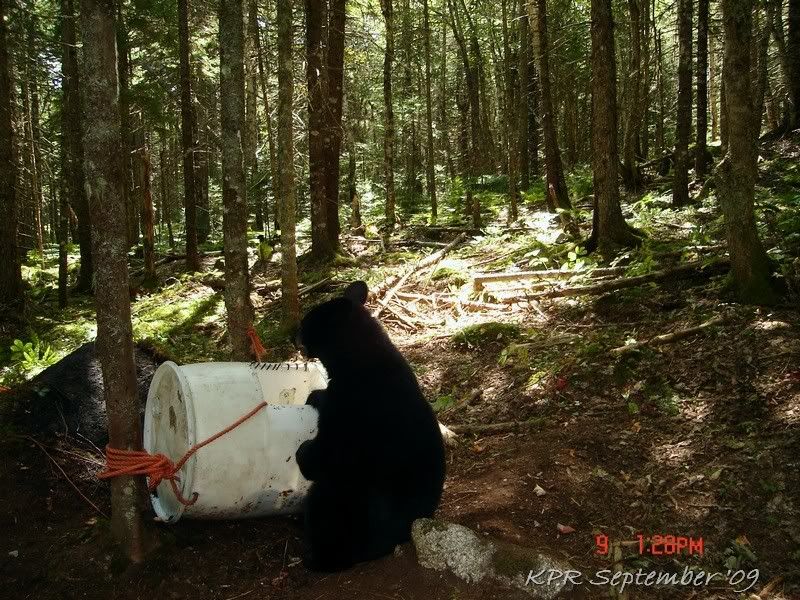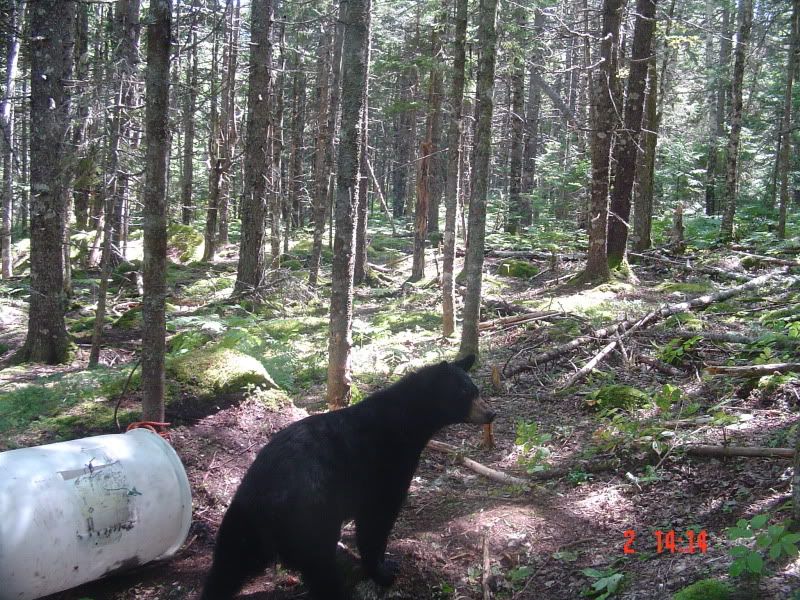 Easy to pick out "The Runt"
I thought it was so cool to see the "Boss Momma" adopt it and defend it.
It came around alot on it's own and almost always in broad daylight before being adopted.
It didn't look near healthy enough for winter but as you can see from the pics it certainly will make it especially with a momma as capable as "Boss" is.
I love messin with the bears.
They never cease to amaze me!!
Quality of pics....
These are all from a trailcamera.
It holds a Sony cybershot 3.2Mp cam rigged to a motion sensor.
It has survived maulings and alot of extreme weather.
I'm sure it has taken over 50,000 pics faithfully....
Gonna miss it anytime soon when it gives up the ghost finally....
_________________
Pentax K-5
Pentax 18-55mm,Pentax 50-200mm,Sigma 17-70mm,Sigma 70-300mm, Sigma 50-500mm