Some long range rabbits today.
This was one of a pair being chased by a stupid yappy little dog.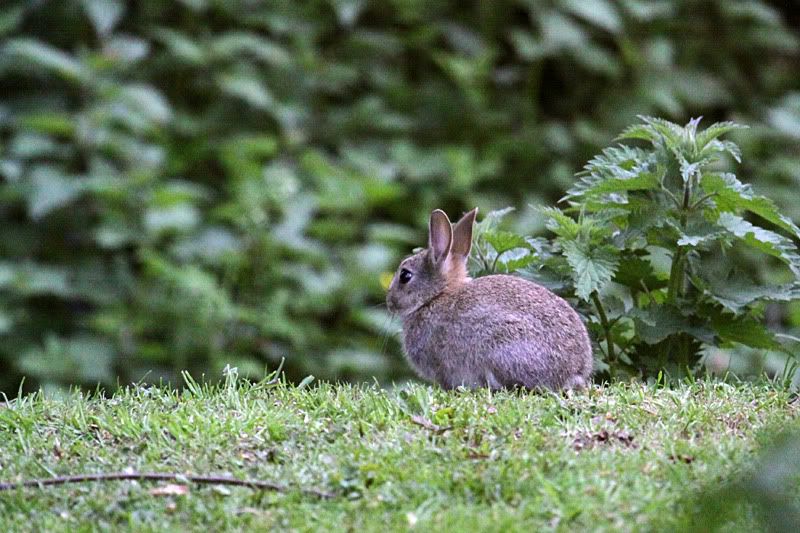 Saw this one in the open but I was at a bad angle. As I moved, it went behind a tree so I sneaked around the other side... got this before I went too far and it spotted me again. It literally disappeared into the ground. Moving closer I found the rabbit hole... it was right on top of it.