Hi all,
I've started working as a photographer. I was set up with a Pentax K20 rig. Now, the Pentax K20 may be the most underrated camera on the market, but it had two limitations that made me switch. No tilt shift lenses easily available (I do architectural work) and high ISO performance. It's not horrible at high ISO, but this is a place I spend a lot of time at as I shoot live music.
So, I decided to make one purchase and get top of the line in either Canon or Nikon - well I guess technically 2nd to top of the line but really, I don't know that there are any practical limiters between the Canon 5d MKII or the D700 and the true top dog in either line. Really, both are fine cameras but I went Nikon because I have a D1H laying around and a Nikon Speedlite.
I've been using the camera a month or so now. In a nutshell. I really like the high ISO performance. These were shot, for example, at 2500 ISO(first day with camera - images look a tad soft - suspect focusing issue with Tamron 28-75 2.8? Still, note the lack of noise):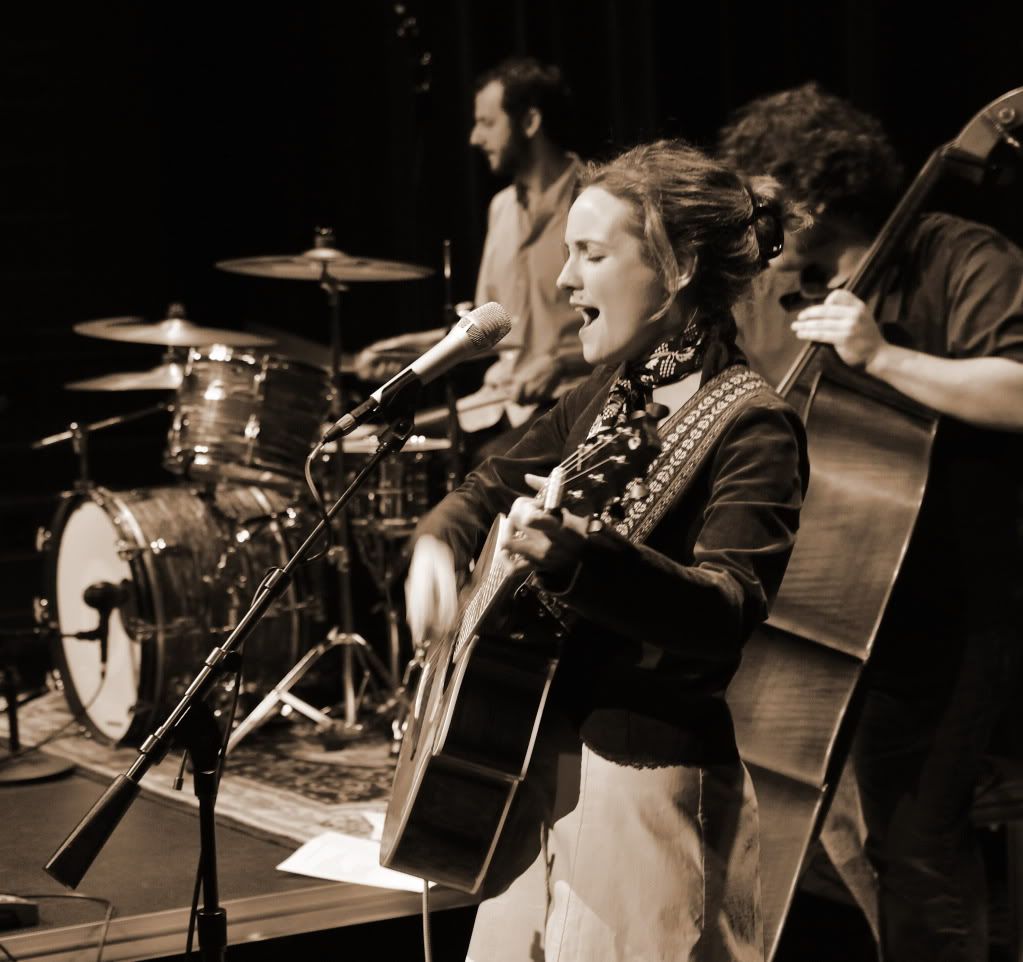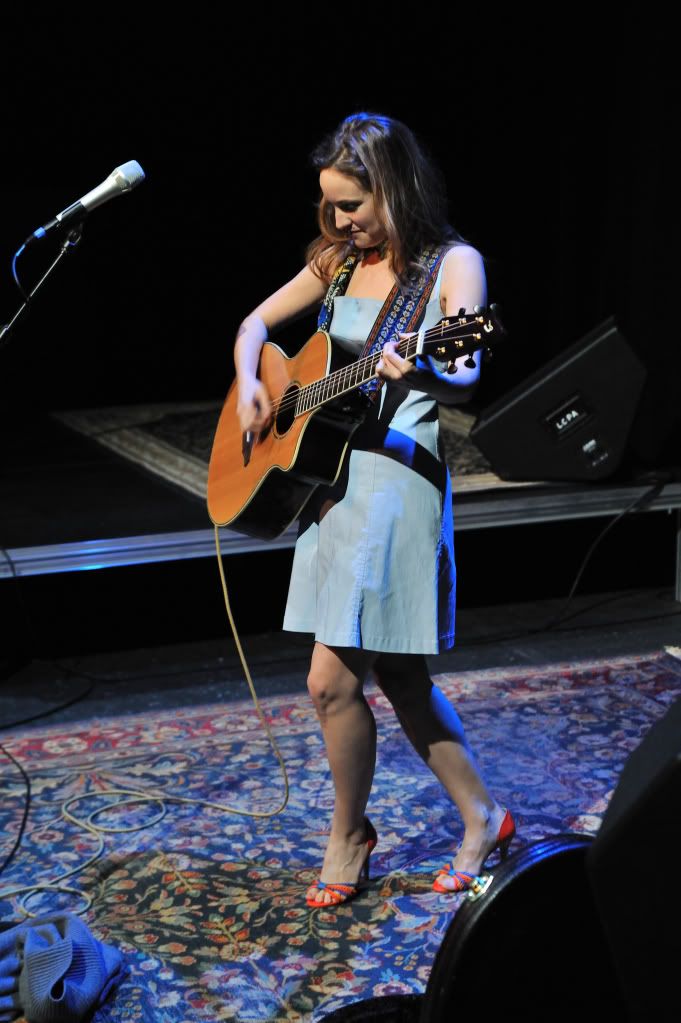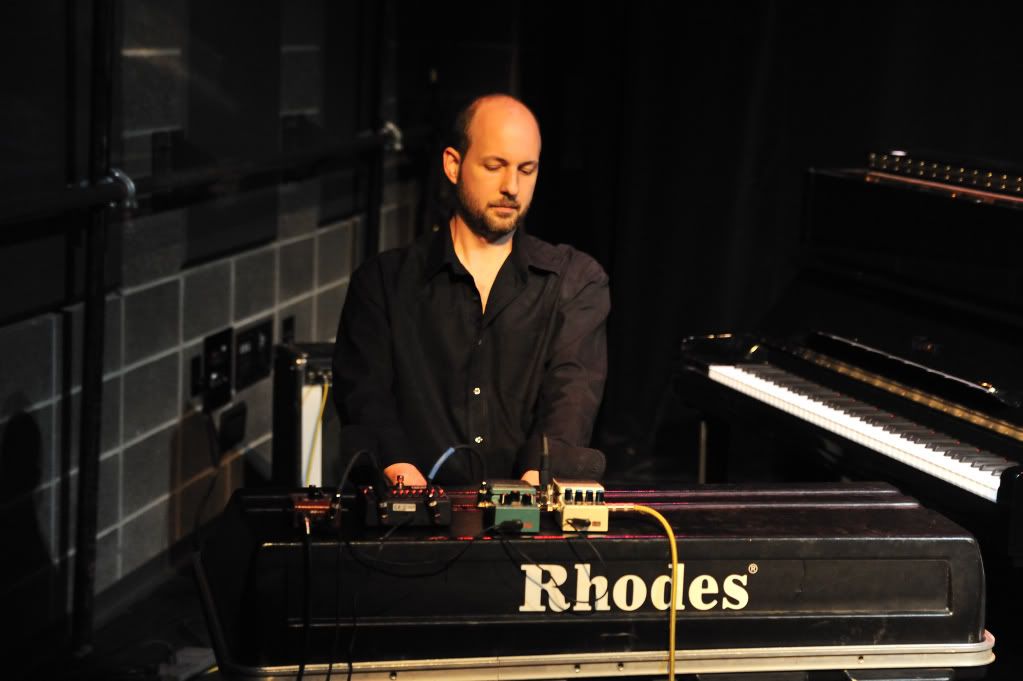 I also REALLY like the dynamic range of the camera. It seems like a RAW capture has about 5 stops of info in it. I find this especially useful as I'm playing a lot with hdr lately and I find it useful to generate an hdr from 3 exposures made from the same capture. I can process 3 exposures from a RAW in 2 EV increments no problem. Here's a couple of HDR examples.
Lance Armstrong's Tour of California bike: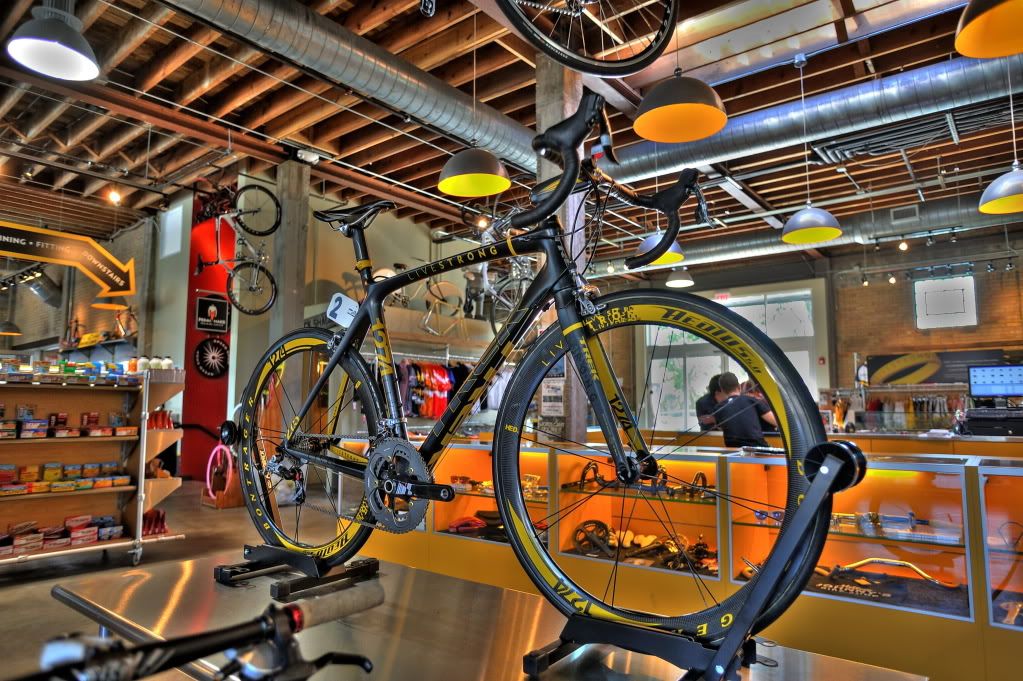 My gf chillin' above the Austin 360 bridge waiting for sunset: