Yes they do but not in all cases.
Some a far more severe than the pics posted here.
The last pic of her..."Fibroma doe" as we call, her is from the next year and the only evidence I could see were small black spots almost like scars where they were.
I think me calling across the field..."C'mon pretty girl,come and get your picture taken" may have been the catalyst to gettin her that close.
Bet the rest of the deer didn't call her "pretty" or take her picture...lol
Here is a little blurb about Fibromas...
http://www.michigan.gov/dnr/0,1607,7-153-10370_12150_12220-26637--,00.html
These from today.
A misty/cloudy/rainy day halfway down the mountain.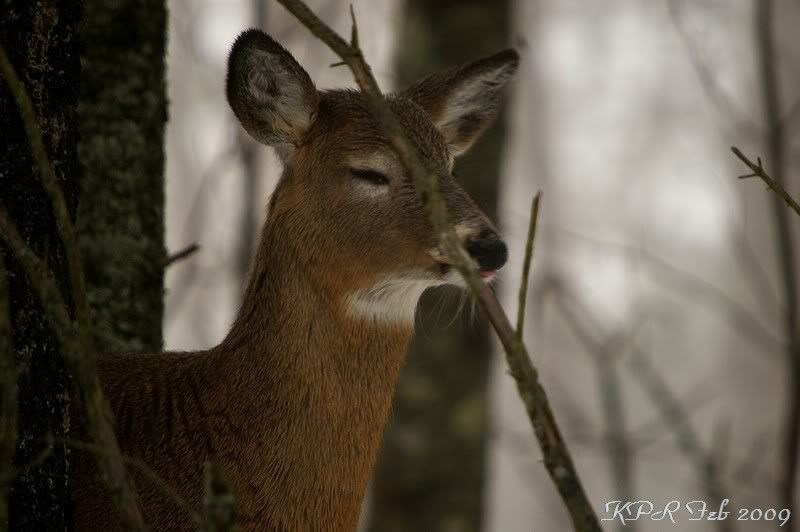 The snow took a huge melting today.
These are the first deer I have seen right around here for a while.
Good to see they look plenty healthy....
Plenty of trails in there and I am setting up my trailcam there for the week while I'm away at work, pretty sure we'll see some more of these girls.
With the heavy/deep snow I don't like venturing after them and causing more stress...they/it should be ok now.
C'mon spring and more melt!!!
_________________
Pentax K-5
Pentax 18-55mm,Pentax 50-200mm,Sigma 17-70mm,Sigma 70-300mm, Sigma 50-500mm