Anel-slo...
I "think"? maybe what you saw is the cervid (deer type critter) removing the velvet from their antlers.
Each year when they grow they are encased in a fuzzy blood filled skin like covering refferred to as "velvet" because of its look and texture that the horns develop in.
For whitetails around here about late August/September they begin to do this to expose the underlying grown/hardened antlers.
Here are a few pics of white tails in velvet...
These two are a good example to compare growth also....
A trailcam pic...taken in May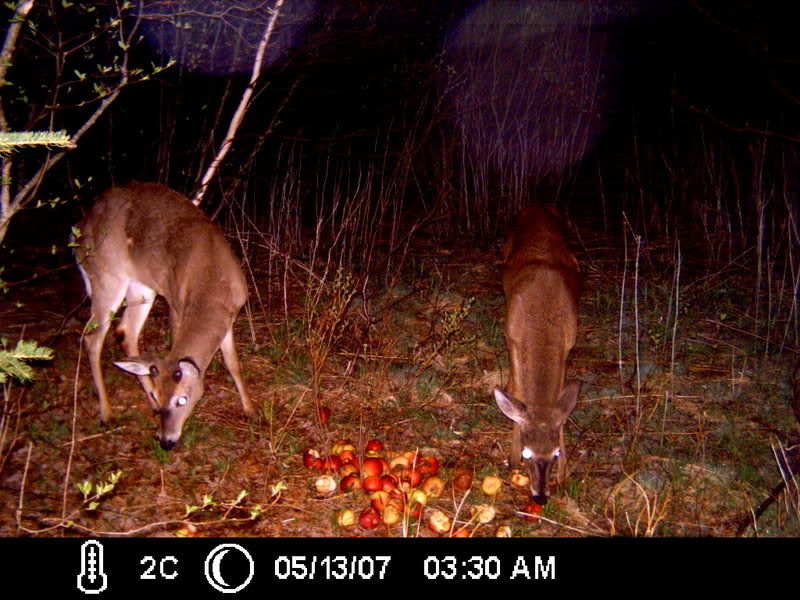 Same pair Date/Time: 2007:07:26 08:24:40
Left one first pic...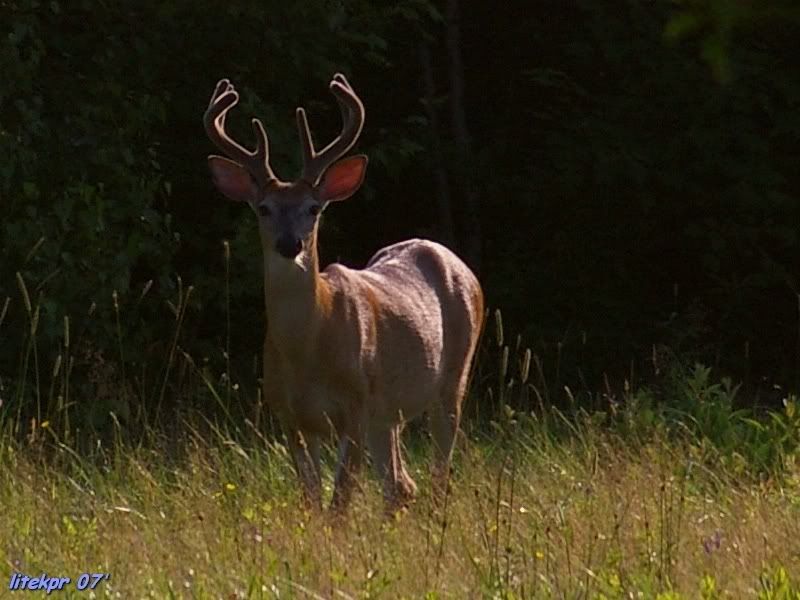 Right one first pic...you can just see that cyst forming in first pic on it's left side.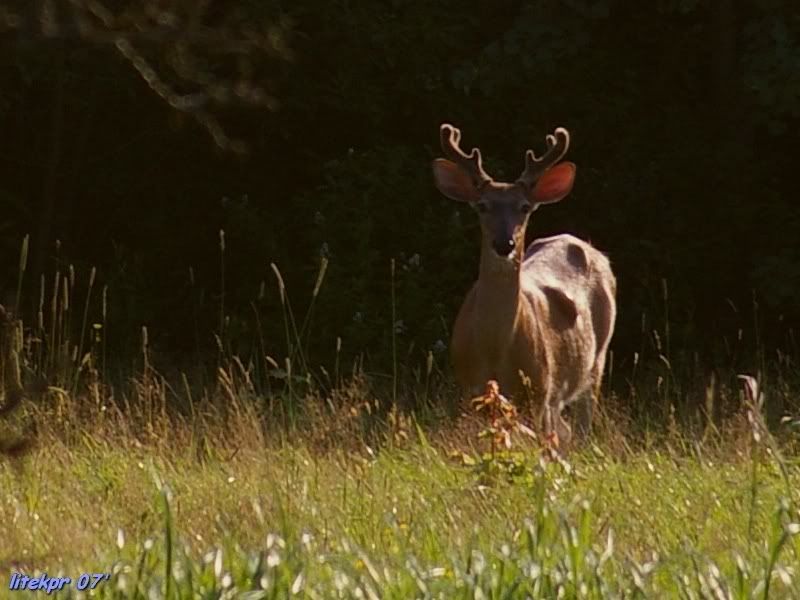 A few others while in velvet...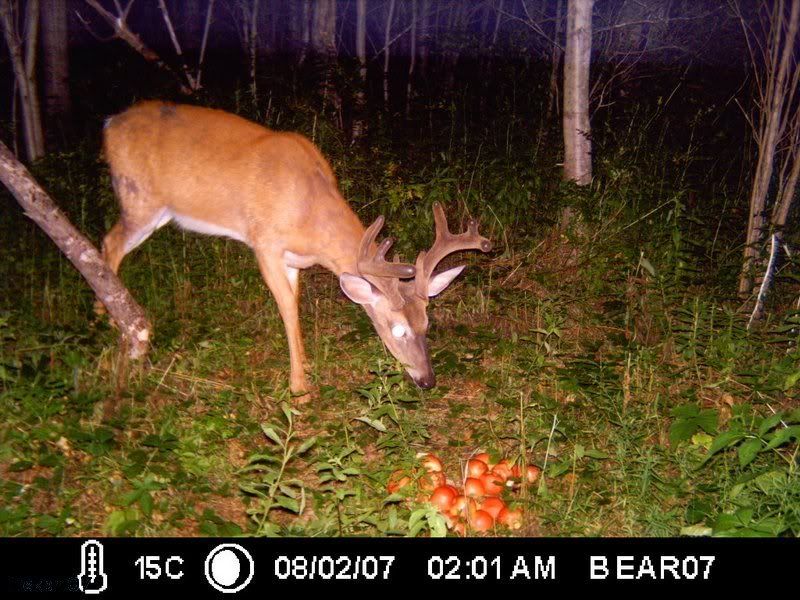 Here is a moose in velvet.
You can see it is beginning to dry up inside by the marble look on the backside...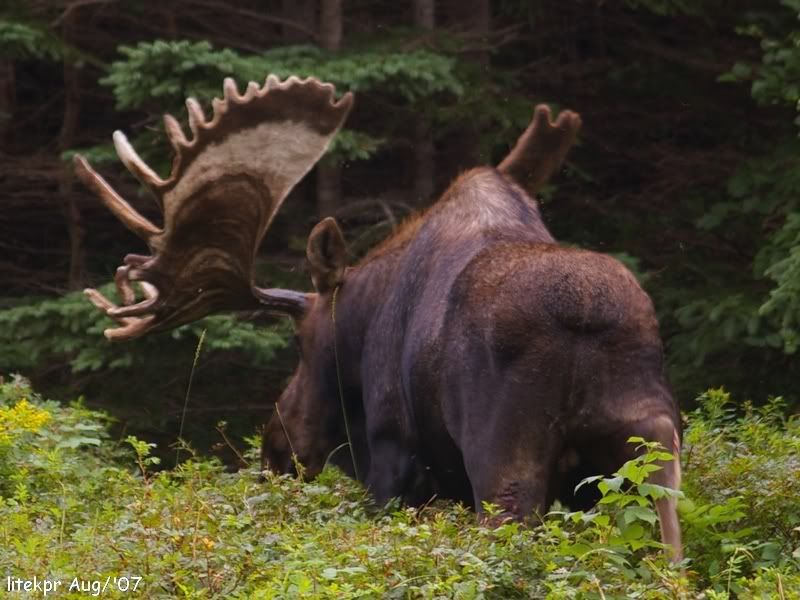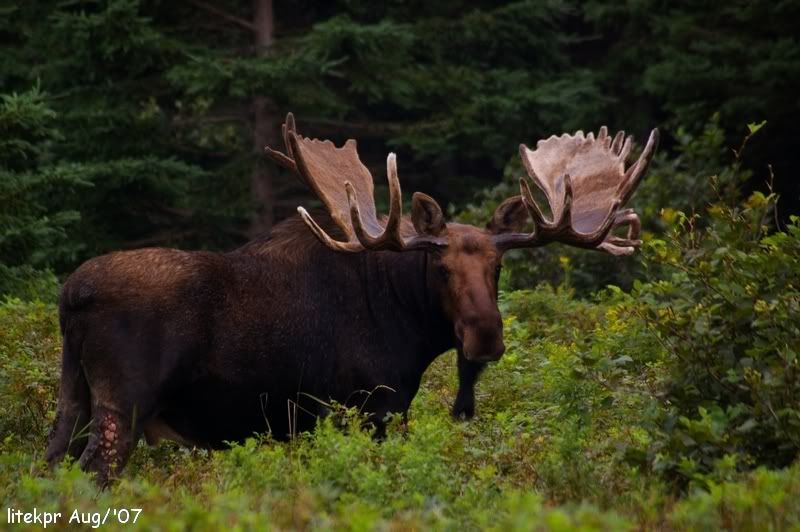 Here is an article I Googled up.
In it you can see what the trees they use look like...
I have never heard of them using rocks though.
http://www.deerhuntersclub.com/articles/deer-rubs/
Hope this helps.
Thanks for asking, mother nature fascinates me and I love sharing tidbits.
_________________
Pentax K-5
Pentax 18-55mm,Pentax 50-200mm,Sigma 17-70mm,Sigma 70-300mm, Sigma 50-500mm