As another thread drifted off topic, it reminded me of some related photos... in the past I have been into anime, although much less so now. I saw Rozen Maiden, but at the time it didn't grab me. Then Jonathan Ross, in his series Japanorama, showed Super Dollfies. I knew I just knew I had to get one. So I'm almost living Rozen Maiden. I did go back and finished watching it later...
Anyway, my first is Lily, a Volks SD Nono. Here is a fairly recent picture when I was trying out cat ears on her.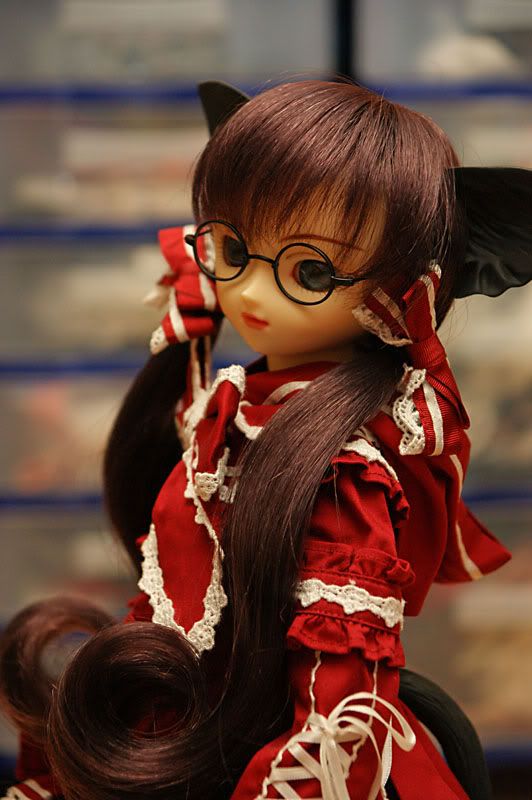 Sony A350, 60mm, 1/100s, f/4.5, ISO400. Not 100% sure but probably with the CZ16-80.
Although not easy to see in the picture, the outfit is a Volks/Baby The Stars Shine Bright collaboration. BTSSB are one of the big Lolita fashion labels in Japan. As such the prices remain pretty high. Her outfit set is possibly the most money I spent on clothes ever. They also did a human sized version of the dress I'd like to see some day. I did once meet a human with the same type of shoes! Why didn't I think to photo that? XD
One thing I have noticed is I can't seem to take good portraits of Lily. Others are more naturally photogenic.
Moving on, I have also seen some Card Captor Sakura. Specifically the Japanese version subtitled into English, not the rehashed English dub version on TV. Not the sort of thing I would watch a lot of, but I love the character designs. Sakura gets a new new outfit every episode, and gets filmed by her slightly scary rich friend Tomoyo. Anyway, some shopping happened and the following was the result: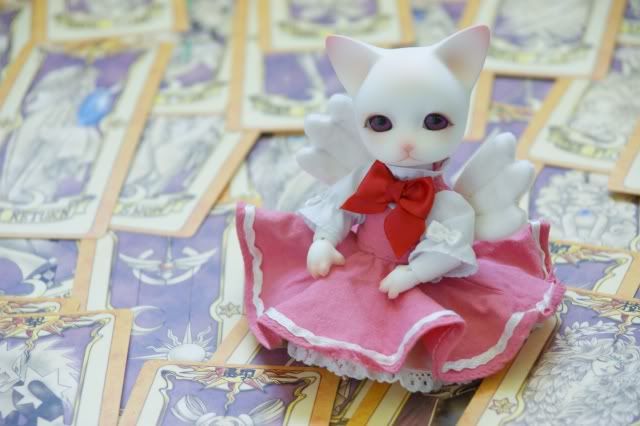 exif unknown, lost in editing and I'm not going to try finding the original.
This is Miyuki, a Pipos Ringo. The dress is the one Sakura wore in the opening credits to the CCS series and was recycled from a bendy rubber figure. The floor is covered in clow cards.
More in my dA if anyone is interested.