That's probably one for raw, which is low on my priority list. For now it's "good enough" that I want to explore more interesting areas.
One is IR just to see what it does.
Aperture priority at f/8 for all.
Normal shot
With Hoya R72 held in front of lens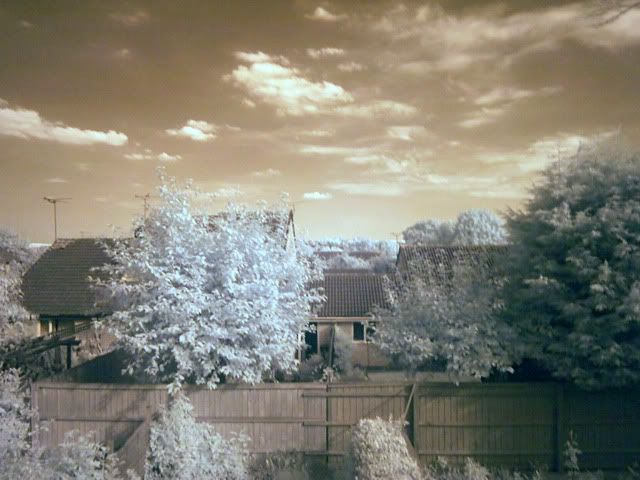 IR image with some whitening processing.
Here's the fun part.
Normal shot: 1/160s, f/8, ISO200
IR shot: 1.6s, f/8, ISO1600
I make that roughly 11 stops less sensitive in IR than visible. For comparison, I found the Sony A350 to be about 10 stops less. Enough IR gets through to the sensor for the live view to give an image.
The surprise? That 1.6 second exposure was handheld, with a filter in one hand, and I was holding it normally. That IS really worked there as even at 100% there was no obvious sign of camera shake.