Mellow Johnny's is Lance Armstrong's bike shop here in Austin, Tx. I have a friend who works there and asked her if I could stop by and shoot the shop. She agreed so I shot this past Thursday evening and Friday morning. I wanted to see it in both dusk and dawn lighting. I also planned to use heavy hdr processing on it. It just 'felt right' for the shop to capture some of the atmosphere in it. I mean, in this shop you have 7 original Tour De France yellow jerseys, and several bikes with a lot of history about them. It definitely feels like more than a bike shop.
Side note: Lance was there the 2nd day I shot. He was in the downstairs Pedal Hard studio getting a workout on the computrainer. I had photographed that area the day before and since it was in the basement and the light would've been unaffected by the time of day, I didn't go down there.
Would've been great to get some pics if he would have let me (he's very approachable btw). Anyway, let me know what you think. PS - anyone know how to control the blue glow around some objects with Photomatix? Might have to go to another hdr editor...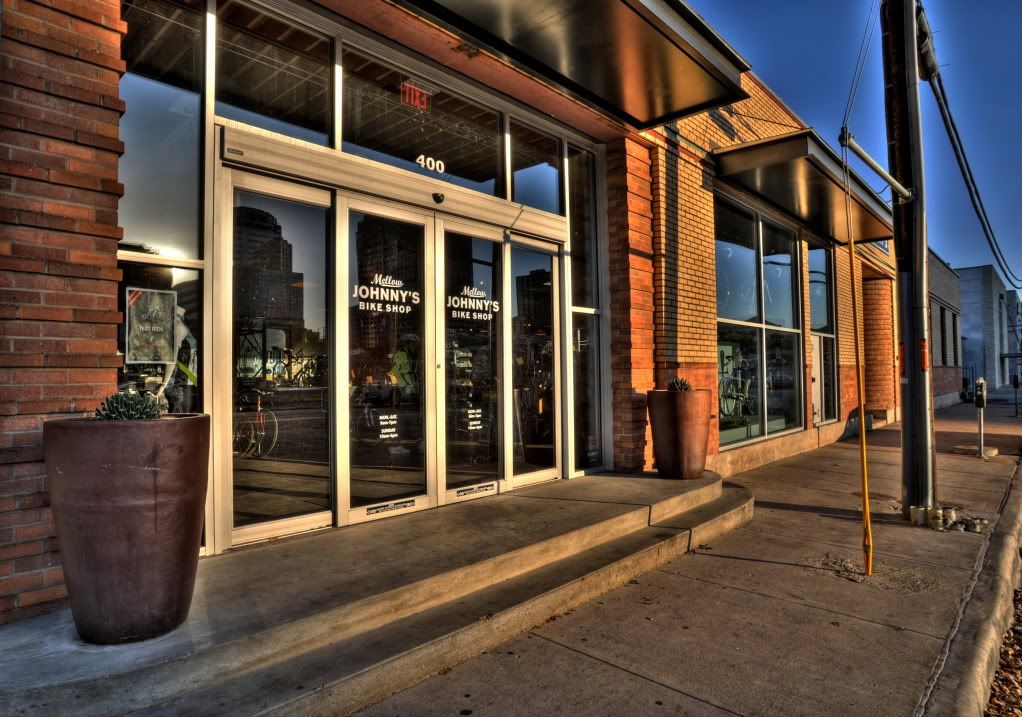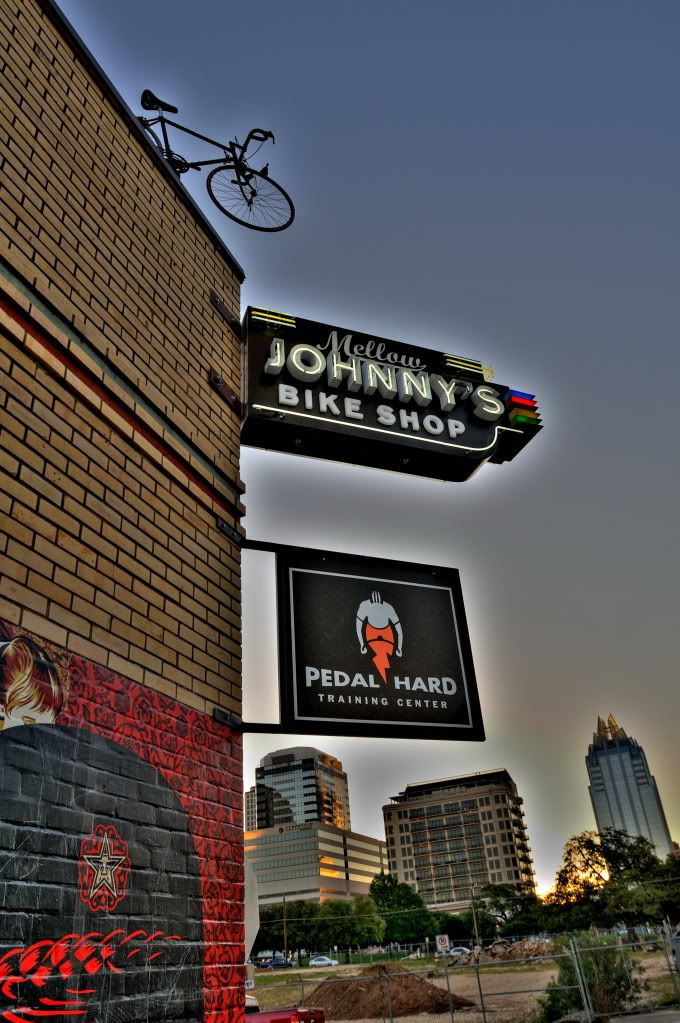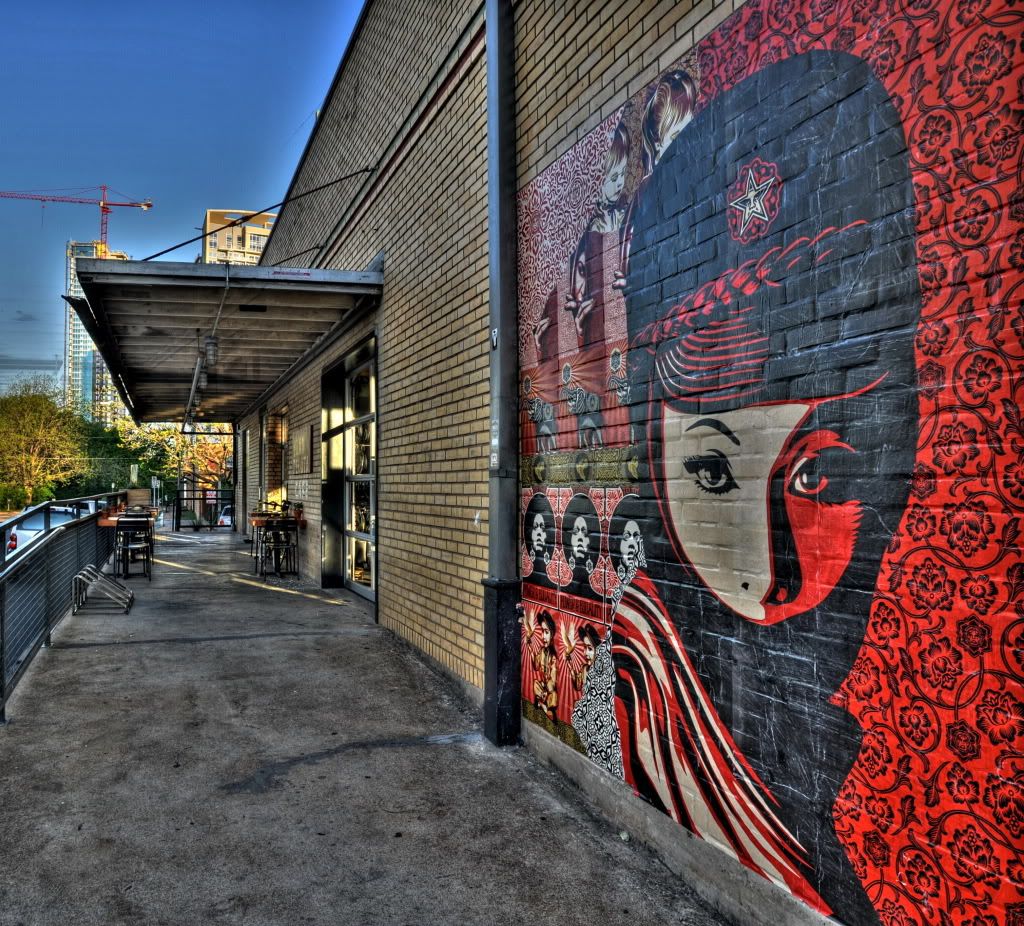 Lance's Tour of California bike.