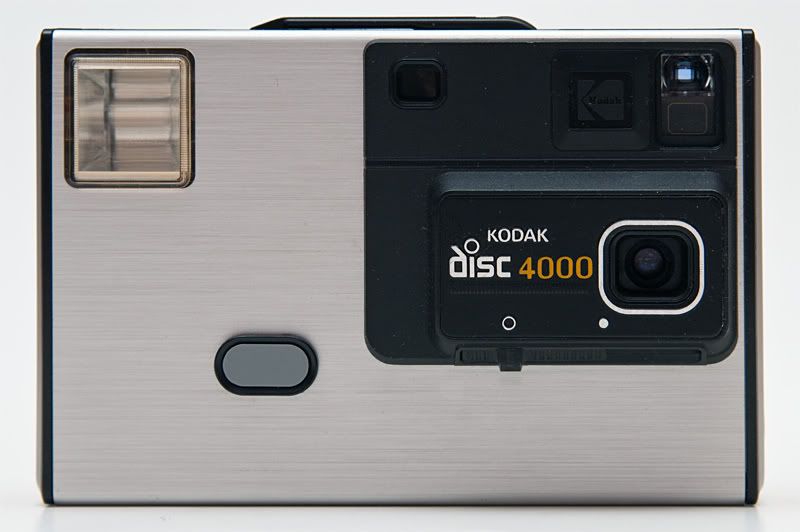 Sony a350, Tamron 28-75 f/2.8 at 75mm
1/125s, f/8, ISO100, flash via ceiling bounce
I was going for a product reference type shot. It was harder than I thought to get the camera placed to minimise perspective effects causing skewed angles. And there's a little more shadow than I'd like too, you can see slight reflection on the surface I put it on.
The camera is the first one I have a tangible memory of. I'm pretty sure I had another compact 35mm camera before this one, but I can't remember what that was. The selling point of this was the compact size, as it was overall smaller than 35mm cameras were at the time. The cost is that the disc film took I think something like 12 or 15 shots, each one being much smaller than a 35mm frame so the quality was reduced. But for sunlit snapshots it was just the thing when out and about.
This was to play with the new lens on the Sony as I've not dome much with it even though I've had it almost a week. I'm still trying to figure out if I'm getting FF at f/2.8 or is the AF just not so repeatable at close focus.