Larry for me I have to remember when to turn it off,it's almost always on.
Maybe I should try it more often to see results but it's rare I use a tripod too.
Window mount or Monopod more often.
Heres one from the window mount the deer is about 1/4 mile away...I/S is ON..
Front of lens was also rested on my forearm to rearview mirror and the window down so the mount itself was also supported by the Jeep doorframe.
The 500 is quite heavy and long fully extended.
Focal Length: 500.0mm (35mm equivalent: 750...
Exposure Time: 0.0056 s (1/180)
Aperture: f/9.5
ISO Equiv.: 200
Exposure Bias: 1.50
Whitebalance: Manual
Metering Mode: matrix
Exposure: aperture priority (semi-auto)
Exposure Mode: Auto bracketing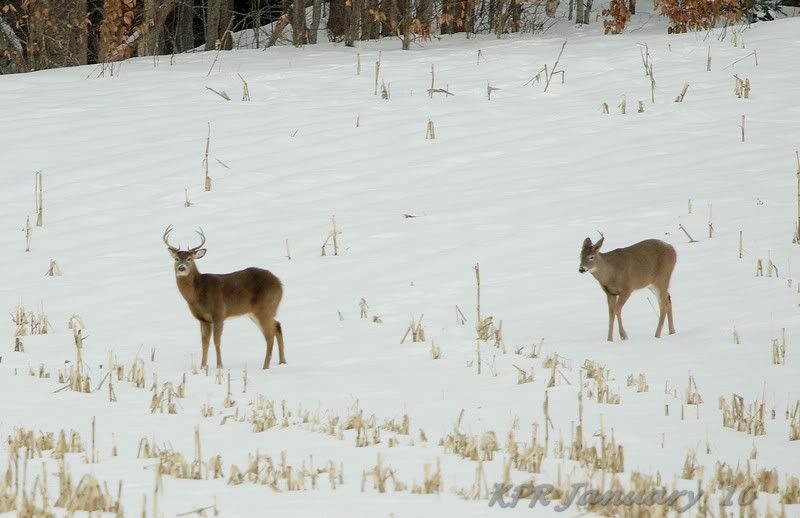 With the rechargeable AA's, battery life really isn't an issue either.
Have 3 sets and can recharge in my vehicle if needed in less than an hour but much prefer a long slow charge usually about 8hrs
it seems to last much longer which is a plus this time of year here.
_________________
Pentax K-5
Pentax 18-55mm,Pentax 50-200mm,Sigma 17-70mm,Sigma 70-300mm, Sigma 50-500mm