Bigger rain does help. At any distance the drops will be tiny. Remember the rain needs to be in the focus range so consider smaller apertures for more depth of field. Manual focus to a suitable range might help.
Following are 100% crops.
1/4000s, f/2.5, ISO3200
This is actual rain. Even 1/4000s wasn't fast enough to eliminate motion blur. As can be seen to get adequate light I had to use high ISO and smaller aperture, so shallow DoF means few drops in range.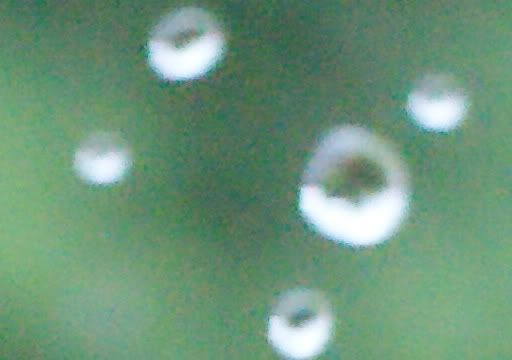 1/2000s, f/3.2, ISO3200
Similar to before, this isn't strictly rain but run off from my roof which is closer and much bigger. This does appear "stopped" but due to the high ISO it loses a lot of detail.
I think I tried with flash but I can't find the pics there, but from memory they weren't any good either!