i just got a hold of my d60 and here's my first entry guys!
Night Time Green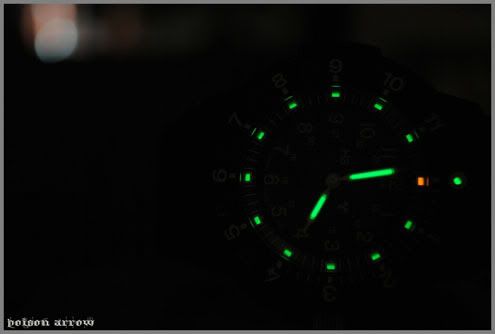 55mm f5.6 on 18-55mm VR 3.5-5.6 kit lens
shutter speed is at 30 seconds
Manual Exposure Mode
Exposure Comp +4.7EV
Post:Added sig and the borders
this is a standard issue watch in many of the US armed forces' branches.
i got this one as a gift for my older brother and since i got it, i've wanted to take a decent picture that did it justice, my point and shoot could NOT focus on anything when it was dark, but it was a very simple task for the D60.
i had two entries, both were meaningful to me, i chose this one because it's a shot that i've attempted over and over, and last night i finally got it.
thanks for reading!