You've seen these before... I'm sure I have some rain shots somewhere but I'll have to fish them out later.
I was switching from wildlife to landscape mode, and needed both hands free. As I took the strap off the 50D previously, I rested it on a table. There is one down there somewhere.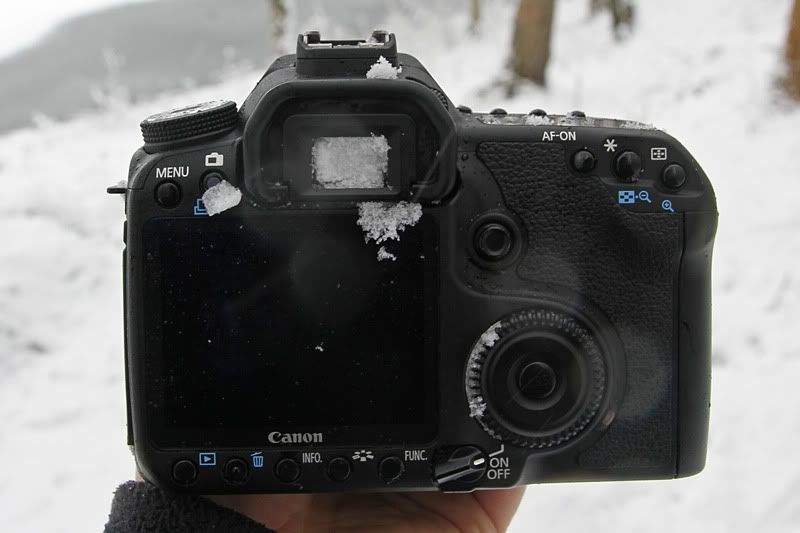 I think my viewfinder might be obstructed. I was taking a shortcut up a slope, and suffice to say I didn't have as much traction as I thought I did. I had the 50D in hand at the time.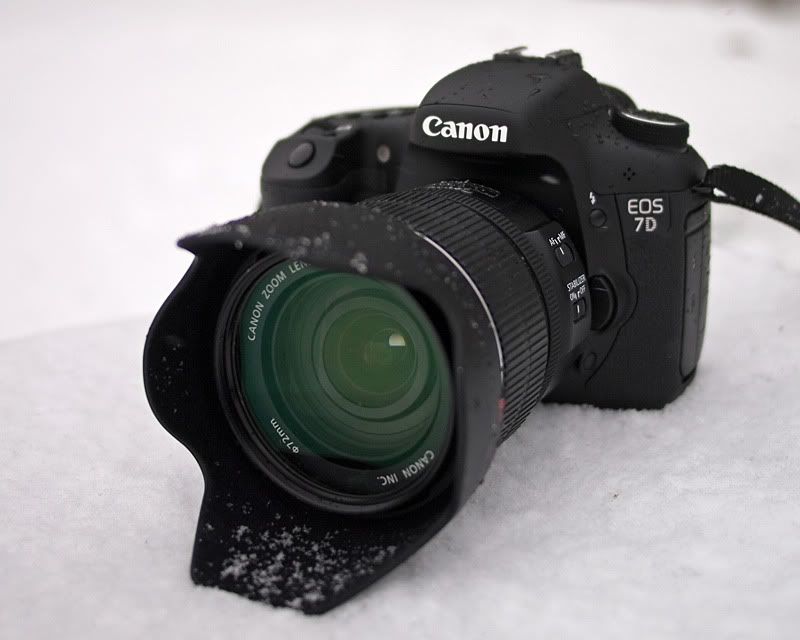 And one of the 7D as well while I'm at it...
My overall observations are:
Sony - survived snow, light rain
a350 + Zeiss 16-80
Canon fit
Survived snow and medium-heavy rain (the kind you don't want to be out in unprotected)
50D, 7D, 100-400L
Survived light-medium rain
1D, 15-85, Sigma 150mm macro, Nissin Di622
You might guess I'm not overly concerned what the weather is doing when I'm out... I don't protect them any more than the odd wipe when I can't see any more.