Following on from another thread, here's some pics of the Sigma 150mm macro lens, with and without Sigma 1.4x TC, with and without the "macro" closeup lens on front. Note the closeup lens I have is 62mm in size and the Sigma takes 72mm size. I used a step down adapter ring to fit it. All photos taken at minimum focus distance (manual). I focused where the lines cross below the "80" on the ruler.
Lens only, f/5.6, approx 1.0x magnification. Ignore the glow at the bottom, that's an out of focus area of the base I was resting the ruler on.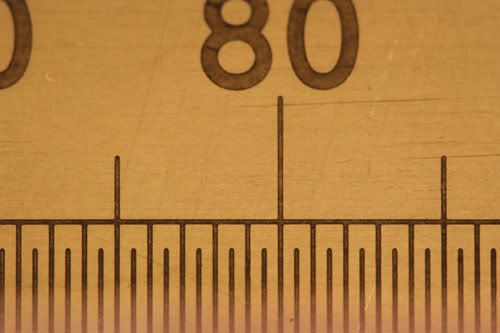 Lens + 1.4x TC, f/5.6, approx 1.44x magnification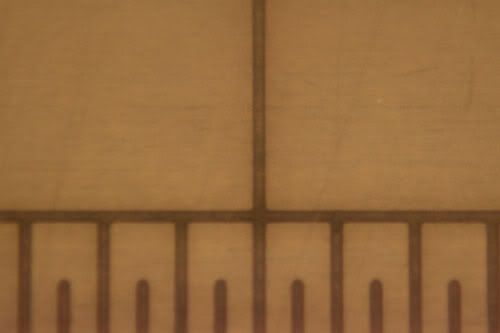 Lens + 1.4x TC + closeup, f/5.6, 3.38x magnification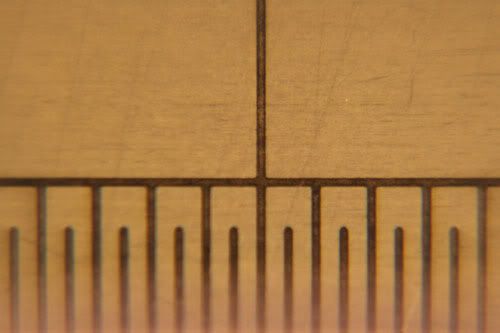 Lens + closeup, f/8, 2.44x magnification
All shots were at ISO800, aperture priority. I reduced the aperture for the last one as past experience showed it helps reduce the glow from the closeup lens, but I didn't go back to do it on the earlier shot with everything.