Dear Cameralabs forum,
I was hoping someone could help me, I recently went to Italy and I took a photo of a flower with Mount Vesuvius (the one of Pompeii legend) in the background.
I took two photos with my Canon 40D, one with a focused foreground, and one with a focused background. I tried merging the photos together by dragging the foreground layer over the Background Layer and erasing the non-focused background in the first layer (the focused foreground) to reveal the better focused background with the focused flowe, here is what I have done so far after tweaking the photo in PS CS1: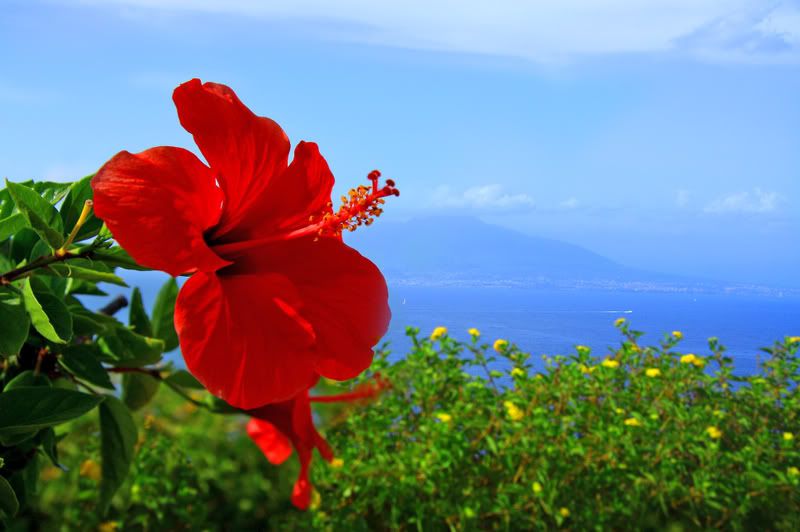 Now you'll notice the blurred patches in the bottom left hand corner, the reason for this is in the background layer, the flower had changed position and when I erase it away, unwanted parts of the flower show up, and this is my Dillema.
I was hoping someone could advise me what to do? Like cloning/stamping effectively? Or perhaps moving the background layer a bit so the unwated parts of the flower dont show up? If you want more info, I'll provide as best I can.