Had a quick play with it so far.
The new interface seems a little more intuitive than previously. Processing speed doesn't seem changed, and still takes a long time for each file, taking around 1 core-minute per 50D file with pretty much all corrections working.
I put through a small selection of photos from my recent trip, and one seemed to prove an interesting challenge for raw converters. This had a very bright region in the top left, where the clouds were lit by the sun behind it. The bushes in the front were very dark. And everywhere there is detail. The 50D has a relatively high pixel density, and the lens used was the Tamron 18-270 at 18mm. At that focal length, it has plenty of distortion and a bit of CA thrown in. At f/5.6 this maximises center resolution. A 1/800 shutter pretty much guarantees you're not getting motion blur, and ISO100 means noise isn't something to worry about, and give shadows more of a chance of recovery.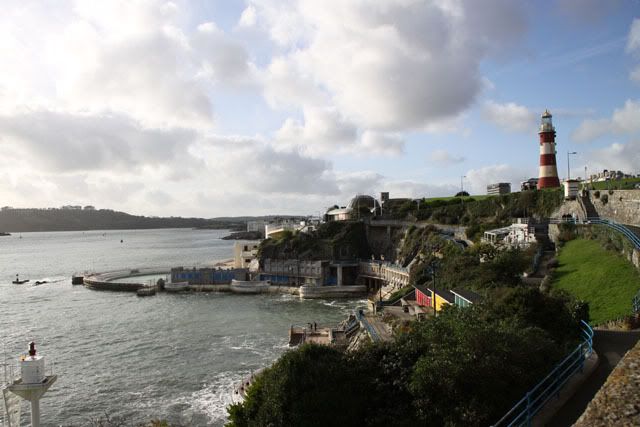 Camera JPEG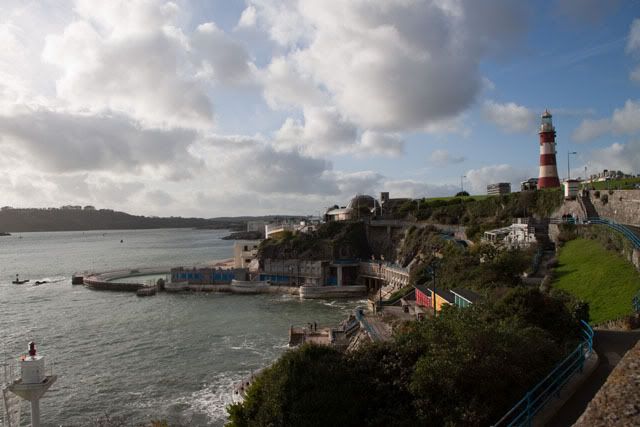 ACR - colour "as shot", auto levels, default sharpening and NR
DXO 6 defaults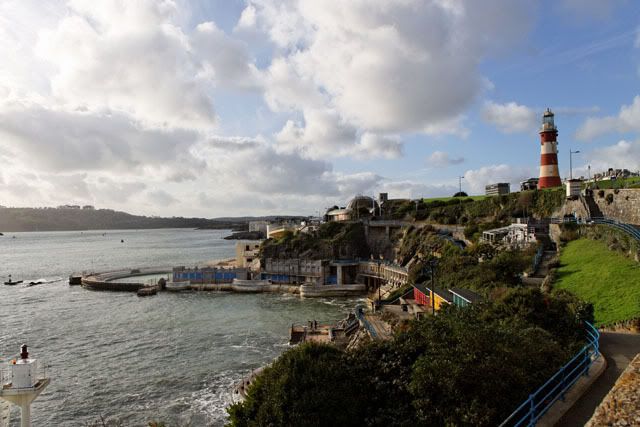 DXO 6 + Auto highlight priority medium, DxO Lighting Auto Medium
I'll do 100% crops later, but for now a few comments.
Highlights: camera jpeg is on the limit of whiting out the clouds in the top left corner. ACR auto preserves this easily. DxO default is worse than jpeg, giving more punch in the mid range at the expense of the extremes. DxO adjusted to preserve highlights does the job nicely.
Shadows: camera jpeg and ACR are about same. DxO default pushes too far into the black and loses dark detail. The DxO Lighting setting gives it a bit of a HDR like look, but does the job at keeping both highlights and bringing out shadows.
Resolution: In the center, camera jpeg pretty much blurs out the railings and brickwork. You'll have to wait for crops later to see this. ACR increases detail, but still feels dull. DxO in either setting looks sharper again, but maybe this is due to the higher contrast. It may be trying too hard as colour noise seems to be creeping in. In the corners, the DxO output feels sharper generally.
CA: The jpeg shows the lens CA, but ACR shows it much stronger. DxO reduces the less strong cases totally, but still leaves some red CA in stronger areas. It seems possible it can think some blue CA is real in the image and it makes it stronger, but I've only identified one example of this.
Distortion: No competition here. Only DxO can correct for it automatically, even if only for supported lenses. This does lose you some field of view.
Colour: Taking the camera jpeg as reference, which was shot on AWB, ACR "as shot" setting gives a bit of a pink tint. DxO default is quite similar to camera jpeg. The adjusted setting also has the effect of increasing saturation.
Overall impressions: I get an urge to buy it again, although I think I'll wait and see if they put the Canon 7D in the standard version and not Elite, which I think should be the case if you compare it with D300s.