Only had a very quick play with the Freeware Boundry Noise Reduction plugin, which I will call FBNR for short. It downloads as a zip file with the plugin (32 and 64 bit versions) which you have to manually put in the plugin directory of photoshop or other software that understands the same format.
The screen you get is very basic. You get an overview of the image, and a close up before and after.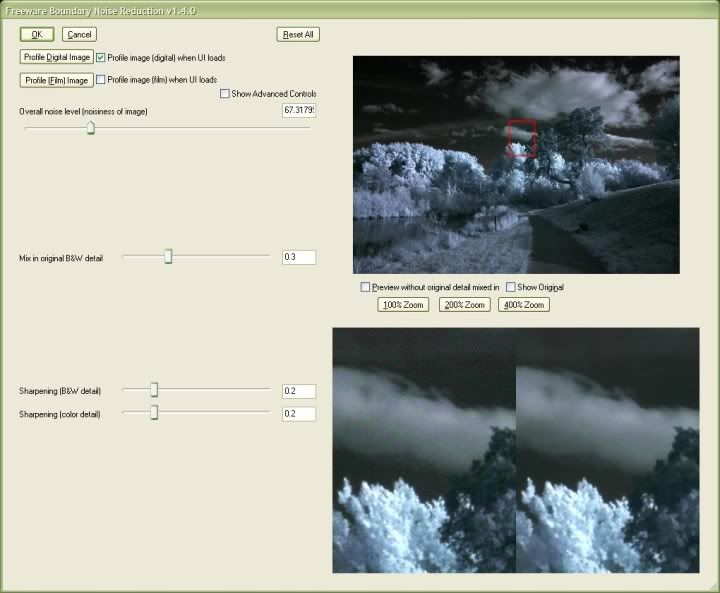 Very simple to use. Defaults seem to work reasonably enough, and the few sliders can basically tune the result. If you hit the advanced button, you get all the options of the full version but the output then is watermarked as a demo. If you stick with the basic mode, the image is not watermarked.
The strength of the NR applied by default seems to lie roughly between Neat Image remove half noise and remove all noise. FBNR seems to remove more chroma noise in high detail areas than NI, but even turning up the strength, smooth areas don't go as smoother as NI. I guess that is the tradeoff for trying to keep more detail means less noise is removed.
This has only been a quick play, and I do need to try it on more image types. But even now, particularly if you're not already using a commercial noise reduction plugin, this is definitely worth trying.