The skies were clear and I saw the moon outside. With the impending scope arrival, this might be my last set of serious attempts with camera + lens.
First is the half moon.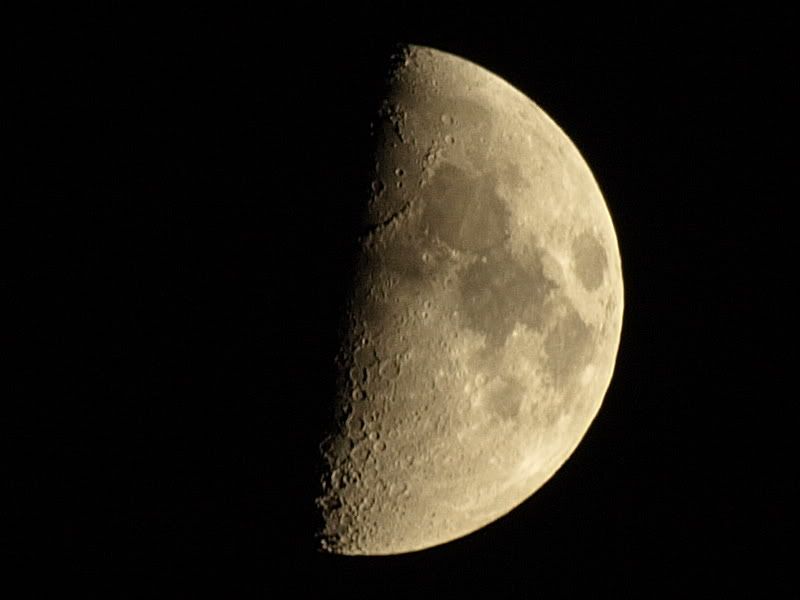 Even shooting at ISO100 and RAW I can't get the noise down. This is a 100% crop with raw conversion defaults. 1/25s f/8 300mm on the Olympus combo.
Next up the bright speck was also out.
Again, 100% crop raw conversion with defaults. Settings as before except 1/2s. Jupiter is overexposed, but it was needed to make the moons barely visible. I did some shorter exposures too but they didn't reveal any detail either. Looking up the positions, just to the right of Jupiter is Europa. Going left from Jupiter are Io and Ganymede, and Callisto is further out.