Ok so the second night of imaging and I think its proven that my double cluster wasn't a fluke......
Last night I targeted M81 and M82 but only for a short run as I had to be up early this morning for work. Anyway below is the result of an hours worth of data in 10min subs. Focus was achieved with my home made Y mask.
6 x 10min exposure (10 taken in total, 4 discarded with trails etc), Flats, no darks.
Guided with finder guider and PHD
Nikon D7000, ISO1000
Skywatcher 250p DS on NEQ6 Pro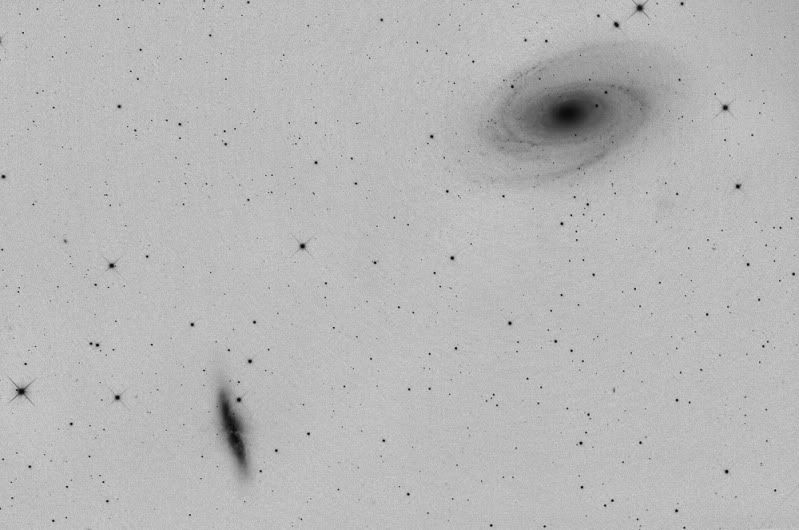 Not perfect by any stretch, not a lot of data and no darks, but its nice to see everything is starting to fall into place.
Anyway, hope you like.