It feels like a long time since I had a go at the moon, and broke that tonight. Too lazy to drag my scope out of storage so I just used the 100-400L, and experimented with the Sigma teleconverters too.
400mm 1/100s f/5.6 ISO100 shown 1/2 linear size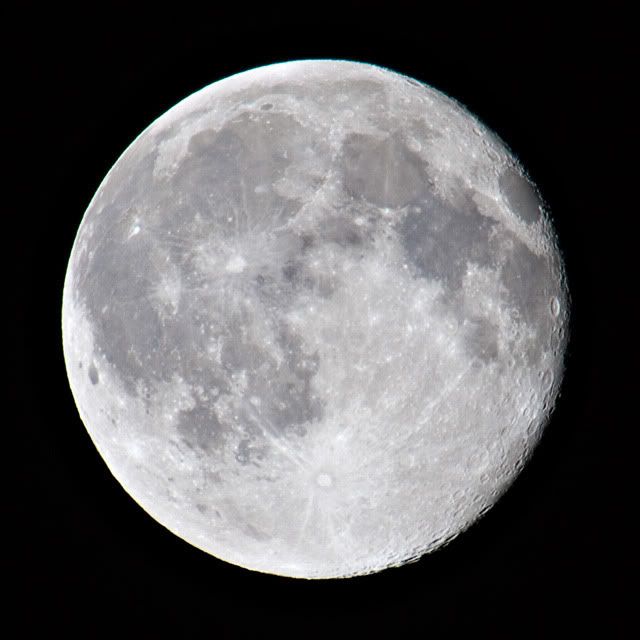 800mm 1/100s f/11 ISO200 shown 1/3 linear size
Both are raw converts but I didn't necessarily use the same settings. Notice the blue fringing on the top of the 2nd shot. I think it is also present on the top one too but to a much lesser degree.
I need to get the scope out again... I want more detail!