Sky was clear enough so I had to have a go this evening. My ever remaining problem of light pollution is present, and I left it a bit late to go and find a dark spot further out.
35mm, 10s, f/2, ISO1600, light pollution filter
This was a chance shot with a streak right in the middle of the image. At the time I was actually trying to catch the milky way around Cygnus. To the top-left end of the streak is Epsilon Cygni.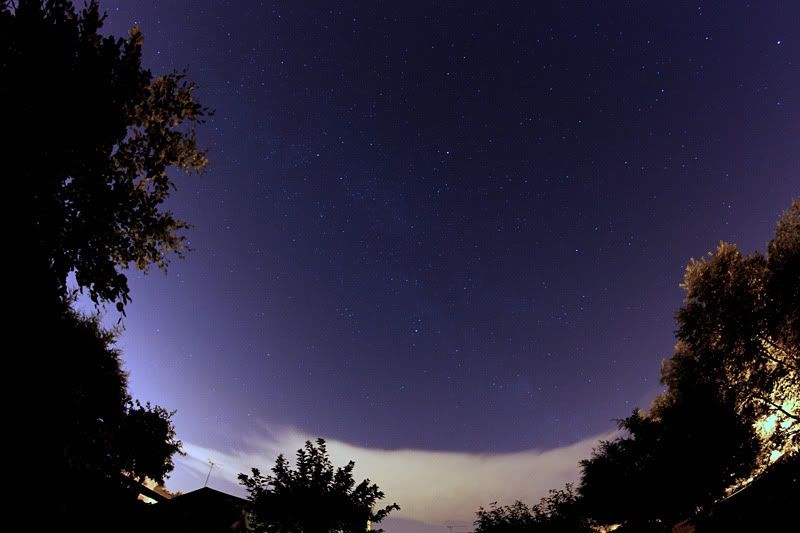 8mm fisheye, 30s, f/5.6 or 8, ISO1600, no filter.
Here's a bigger sky shot of the milky way running top-left to bottom right. If you look really carefully just left of top-middle, there's another streak entering shot. Also, if I'm going to have light pollution, I might as well make it look nice! White balance set on the cloud at the bottom gives the sky a purple-blue cast I quite like. Not so sure about the low pressure sodium on bottom right.