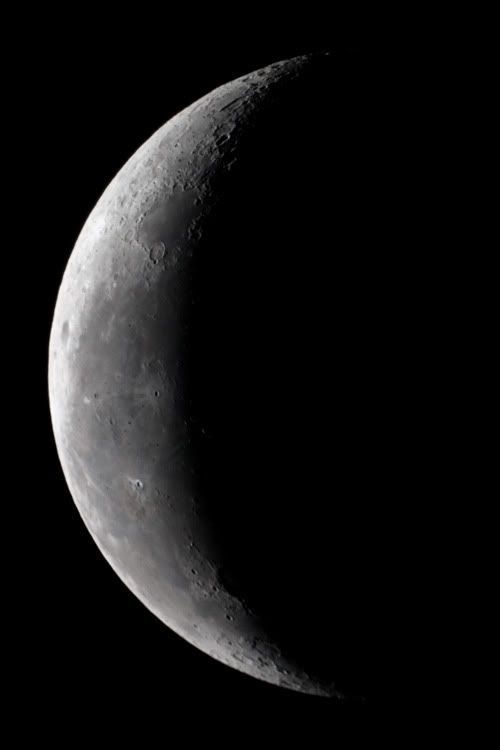 A quick one from this morning. Can you see what's unusual about it? For me, I never get it at this phase, as it's visible in the early morning. I don't do early morning normally, but neighbours were rather noisy this morning.
I haven't really seen it lit like this before. There's more dark spots on it than I thought, I wondered if I had a bad dust problem at first. The air didn't seem too wobbly either, yet I couldn't get sharp focus.
As a general observation, I find that if I focus for one part, other extremes may be less sharp. My best overall shots are usually stitches of several shots. A quick play on a DoF calculator suggests I should be well beyond hyperfocal distance at that point so that seems not to be the limit. Maybe I need to look at possible field curvature?